Entertainment
The Last Stand Movie Quotes

59 votes
24 voters
6.2k views
7 items
"The Last Stand" movie quotes follow the action in this crime thriller. Kim Ji-woon directs the film written by Andrew Knauer and which marks the first leading role of actor Arnold Schwarzenegger after leaving Hollywood in 2003 to serve as Governor of California. "The Last Stand" was released in theaters in the United States on January 18, 2013.
In "The Last Stand," Schwarzenegger portrays Sheriff Ray Owens, a lifelong law enforcement officer who settled down in the small Mexican border town of Sommerton Junction following a career working with the Los Angeles Police Department. Owens found solace in the quiet town following an unfortunate exit from Los Angeles after his failure to complete an operation left his partner crippled and his spirit broken.
Sheriff Ray Owens and his crew of deputies (played by Johnny Knoxville, Rodrigo Santoro, Zach Gilford and others) get a surprise however when on one quiet day they get a call from FBI Agent John Bannister (Forest Whitaker) informing them that a dangerous prisoner is on the run and headed right for their town. This felon, cartel boss Gabriel Cortez (Eduardo Noriega) isn't just trying to make a run for the border after escaping while he was being transferred to a different institution in Las Vegas, he's escaping in a supped up car traveling at 200 mph. This makes capturing him, especially by the tiny police force of Sommerton Junction difficult, but Sheriff Ray Owens vows to find redemption in the operation.
If "The Last Stand" isn't quite your speed, check out other movies in theaters at the same time such as
"Django Unchained,"
"Killing Them Softly,"
"Hitchcock,"
"Skyfall,"
"Lincoln,"
"Flight,"
"Playing for Keeps,"
"Silver Linings Playbook,"
"Anna Karenina,"
"This Must Be the Place,"
"Cloud Atlas,"
"Wreck-It Ralph,"
"Nobody Walks,"
"The Sessions,"
"Red Dawn,"
"Chasing Mavericks,"
"Rise of the Guardians,"
"Argo,"
and
"Looper."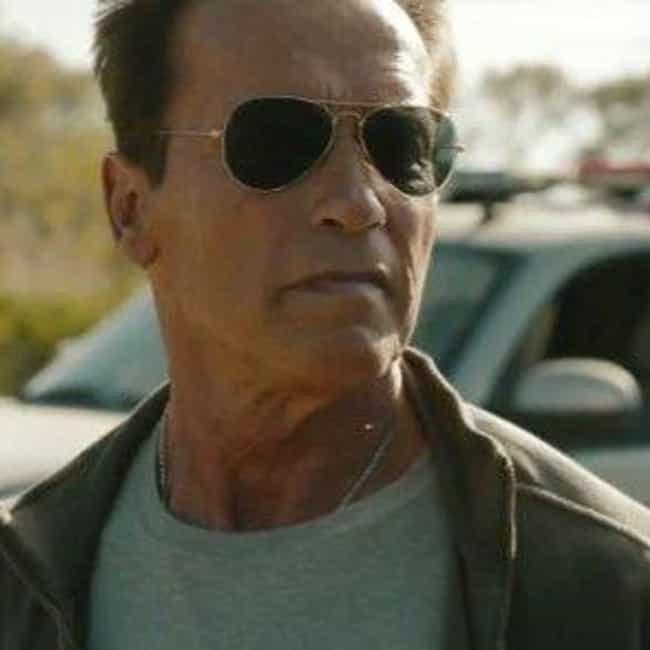 Sheriff Ray Owens: "I've seen enough blood and death. I know what's coming. I'm not going to let that guy come through our town without a fight."
Sheriff Ray Owens has seen the ugly side of crime having worked in Los Angeles. He knows how dirty an operation like this can get and is ready for that battle.

Should this be higher or lower?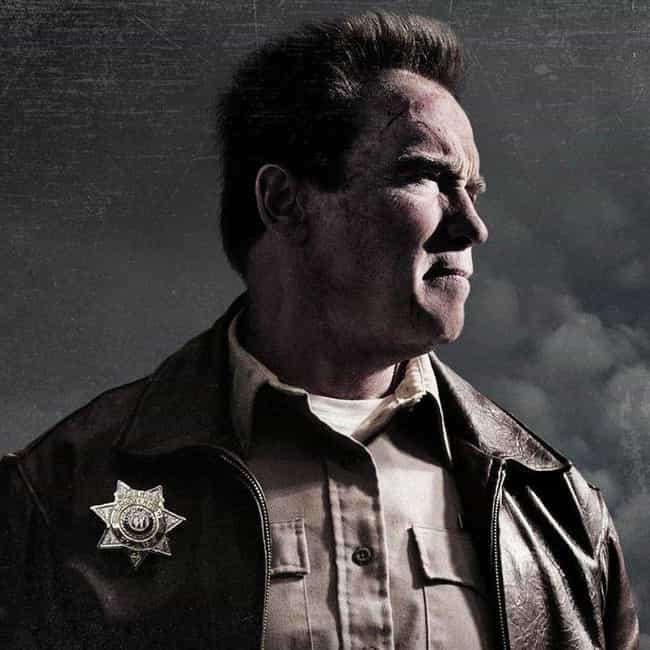 Irv: "Hey, sheriff, almost didn't recognize you in plain clothes."
Sheriff Ray Owens: "Well it's my day off, should be a quiet weekend."
Sheriff Ray Owens thinks it will be a quiet weekend in his small desert town when he arrives at the local diner but little does he know that his town is about to see the most excitement possibly ever.

Should this be higher or lower?
Agent John Bannister: "Our prisoner is cartel boss Gabriel Cortez. We need to transport him through Vegas to a maximum security prison."
FBI Agent John Bannister explains their task, transporting a dangerous criminal from one correctional institution to another. It sounds easy but surely they don't make films about simple tasks.
Should this be higher or lower?
I Thought He Wasn't Working Today
Lewis Dinkum: "Oh what the, what the, that'll put another hole in the elephant right there, boys." [Sheriff Owens arrives] "I thought he wasn't working today."
Sheriff Ray Owens: "There is an escaped fugitive coming through town."
Mike Figuerola: "Hey Ray, how you doing, man? Good to see you."
Lewis Dinkum: "My, you're looking jacked, Ray? You been working out?"
Sheriff Ray Owens: "Give me the damn thing!"
Seeing the sheriff come in on his day off is surprising to the deputies but there's a good reason for his arrival, the impending arrival of an escaped fugitive.
Should this be higher or lower?