Culture

The Last Tweets of Deceased Celebrities

Before the age of the internet, famous last words were immortalized in journals, books, and through word of mouth. But now that we document every single moment of our lives on the web, you're much more likely to find the last words of celebrities right where you'd expect them: on Twitter.
These may not be their official last words, but they are the last public statements these celebrities ever made. Whether these stars knew they were about to die, the last tweets of dead celebrities offer snapshots into the final moments of their famous lives.
Some famous people, like Maya Angelou and Leonard Nimoy, left last tweets that perfectly encapsulate their spirits and legacies. Others, like Billy Mays and Reeva Steenkamp (the woman slain by "Blade Runner" Oscar Pistorius), Tweeted final words that chillingly foreshadowed their doomed futures.
Some of the famous people on this list are celebrities who passed unexpectedly, while others took their own lives or suffered long illnesses. Whether these passed celebrities' last tweets were promoting upcoming shows, making jokes, or sending love to their family members, they're the last words fans will ever get to read. Rest in Peace.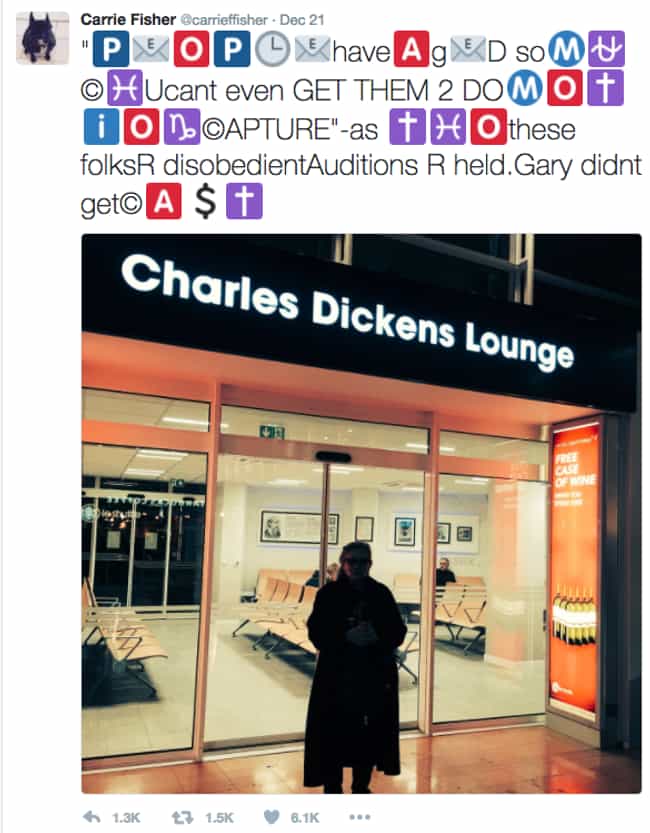 Age: 62
Credits: Star Wars: Episode IV - A New Hope, Star Wars: Episode V - The Empire Strikes Back, Star Wars: Episode VI - Return of the Jedi, Star Wars: Episode VII - The Force Awakens
Also Ranked
#73 on The Best Actresses in Film History
#23 on Which Actor Would You Bring Back for One Final Movie?
#2 on The Best Fish Things That Are Not Really Fish
see more on Carrie Fisher
Age: 55
Credits: Deadpool, Beverly Hills Cop II, Teenage Mutant Ninja Turtles, The Rules of Attraction
Also Ranked
#22 on The Best Singers of All Time
#5 on The Best Pop Artists of the 1980s
#99 on Musicians Who Belong in the Rock and Roll Hall of Fame
#26 on Which Artist Would You Bring Back From The Dead To Write One More Song?
see more on George Michael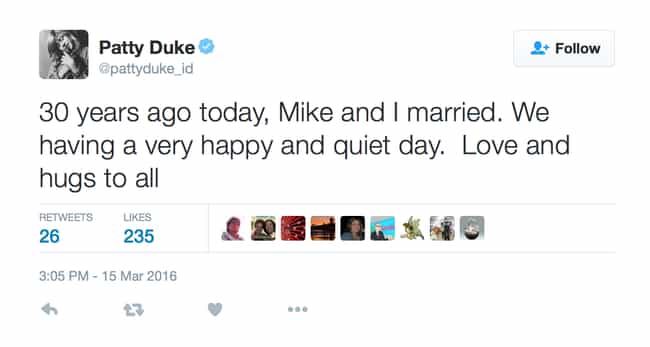 Age: 72
Credits: The Patty Duke Show, Valley of the Dolls, The Miracle Worker, The Miracle Worker
Also Ranked
#74 on American Public Figures Who Are National Treasures
see more on Patty Duke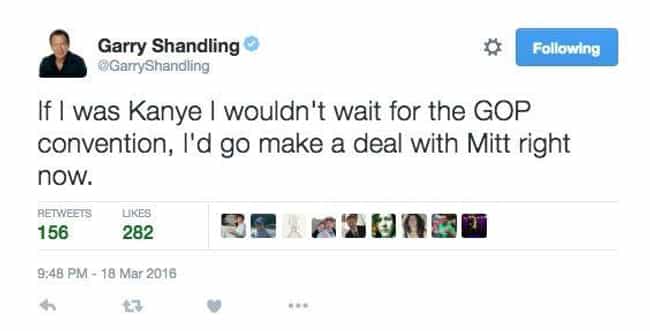 Age: 66
Credits: What Planet Are You From?, The Larry Sanders Show, Over the Hedge, Iron Man 2
Also Ranked
#52 on The Best Emmy Hosts Ever
#10 on The Best Male Stand Up Comedians of the '90s
see more on Garry Shandling