Weird History
The True Story Behind 'The Laundromat,' Mossack Fonseca, And The Panama Papers

Updated September 13, 2019
2.5k views
11 items
The so-called Panama Papers came to light in 2015 - documents full of nefarious activities involving some of the most powerful individuals around the world. As leaked materials from the Mossack Fonseca law firm, the Panama Papers implicated world leaders, sports officials, celebrities, and the like in money-laundering schemes and shady business dealings dating back to the 1970s.
The upcoming, aptly named movie The Laundromat - starring Meryl Streep, Gary Oldman, and Antonio Banderas, and directed by Steven Soderbergh - tells the story of the investigation into the Panama Papers and their ongoing implications. Streep represents the collective efforts of hundreds of journalists, while Oldman and Banderas play Mossack Fonseca co-founders Jürgen Mossack and Ramón Fonseca.
Before you watch the film, here's a breakdown of what happened, why it matters, and what continues to come out of the millions of documents that constitute the Panama Papers.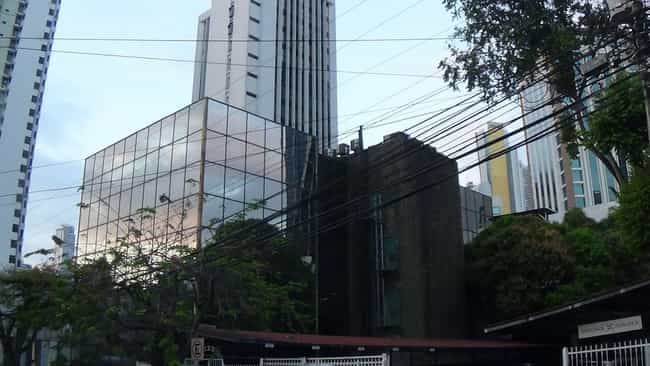 Politicians, Celebrities, Global Elites, And Alleged Criminals Used Panama As A Tax Haven With The Aid Of A Single Law Firm
Mossack Fonseca was a corporate law firm in Panama, one that went to great lengths to accommodate high-profile clients. Founded in 1977, Mossack Fonseca was, at its height, the fourth largest offshore service-provider in the world. As a tax haven for wealthy men and women across the world, Mossack Fonseca found ways for its clients to avoid paying taxes while simultaneously moving money from nefarious activites around - laundering it into legitimacy through shell corporations.
Some of Mossack Fonseca's clients included Sergei Roldugin, a close friend of Vladimir Putin; former British Prime Minister David Cameron's father, Ian; and FIFA president Gianni Infantino. Mossack Fonseca's client list spanned from the Prime Minister of Iceland, Sigmundur Davíð Gunnlaugsson, who had to resign after his stake in defunct Icelandic banks came to light, to actor Jackie Chan, a shareholder of one of the numerous companies that used Mossack Fonseca.
Overall, a dozen current or former heads of state were mentioned, and nearly 130 individuals closely tied to men and women in positions of power were also implicated in involvement with secret offshore companies founded by Mossack Fonseca.
An Anonymous Whistleblower Leaked 11.4 Million Documents From Mossack Fonseca
In 2015, an anonymous email arrived at Süddeutsche Zeitung (SZ), a daily newspaper in Germany. The author of the email identifed himself as John Doe and asked SZ's journalists if they were "interested in data." They were.
By the time the source was done sending internal documents from Mossack Fonseca - everything from bank statements to emails to passport photos - more than 11.4 million items were in the hands of SZ. Journalists Bastian Obermayer and Frederik Obermaier had materials that dated back to the origins of the Panamanian law firm - items they soon shared with the International Consortium of Investigative Journalists (ICIJ).
The Data Dump Wasn't The First Time Mossack Fonseca Had Been Investigated
The scope of the documents sent by John Doe and reported on in 2016 included information on more than 200,000 offshore companies. International authorities were aware of Mossack Fonseca's role in avoiding tax laws prior to 2016, however. In 2014, a Mossack Fonseca subsidiary was implicated in a money-laundering scheme in Argentina, allegedly having set up a shell company based in the state of Nevada to exchange money between prominent businessmen and government officials.
While Mossack Fonseca co-founder Jürgen Mossack denied "a parent-subsidiary relationship...[or having] control [of] the internal affairs or daily operations of MF Nevada's business," documents from Mossack Fonseca later revealed active steps taken to make sure that any link "be obscure to investigators."
Two years before the Panama Papers were leaked, another (or perhaps the same) whistleblower sold information to German authorities, as well. This prompted an investigation into Commerzbank, an international commercial bank headquartered in Frankfurt, which unearthed instances of tax fraud involving both German banking and related subsidiaries in Luxembourg.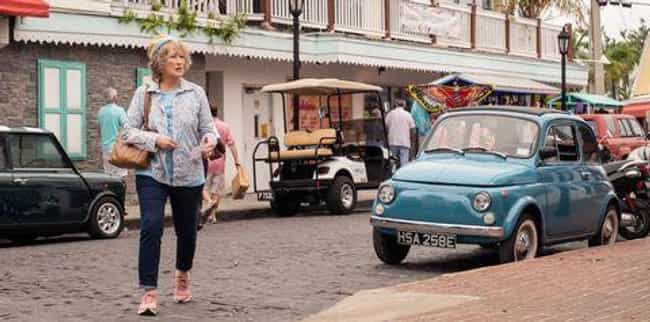 It Took Over 300 Investigative Reporters To Read Through The Leaked Documents
The sheer volume of documents leaked required hundreds of reporters and investigators to assess the material. Once SZ reached out to the International Consortium of Investigative Journalists (ICIJ), they had the resources of over 100 media partners around the world. More than 300 journalists poured through the data, all of whom played a role in the Pulitzer Prize awarded to the ICIJ for the investigation in 2017.
The process of culling the data was highly technical, as well. SZ used a program called Nuix to share and organize the information. With easily accessed and searched files, journalists could process the content using names, specific subjects, dates, and the like.