Photo: Warner Bros. Pictures
quotations

The LEGO Batman Movie Quotes

361 votes
247 voters
14.8k views
Follow
Embed
List Rules Vote for your favorite The LEGO Batman movie quotes!
The LEGO Batman Movie quotes help bring the classic superhero Batman and the favorite building toy LEGO together for a feature film. The animated action-comedy movie was written by Seth Grahame-Smith, Chris McKenna, Erik Sommers, Jared Stern and John Whittington using the characters created by Bob Kane and Bill Finger. Chris McKay directed The LEGO Batman Movie, which opened theatrically on February 10, 2017.
In The LEGO Batman Movie, Bruce Wayne/Batman (voiced by Will Arnett) is doing what he does, saving Gotham City from bad guys. But at home, he's lonely and usually interacts only with his talking computer and man servant Alfred Pennyworth (voiced by Ralph Fiennes). So one day when Batman makes an off-hand comment about adopting an orphan, Alfred sees the opportunity to improve Batman's life and adopts Robin (voiced by Michael Cera) on Batman's behalf.
While Batman isn't keen on having a kid in his home, especially one who wants to touch all of his gadgets, this does come in handy when Batman is forced to fight The Joker (voiced by Zach Galifianakis) from a hostile takeover of Gotham City. Batman also gets further help from Batgirl (voiced by Rosario Dawson), not that Batman feels he needs any help.
With additional voice talent from Mariah Carey, Jenny Slate and Billy Dee Williams, among others, The LEGO Batman Movie opened alongside the likes of The Comedian, The Space Between Us, A Dog's Purpose, and Resident Evil: The Final Chapter.
Robin: Why did you build this thing with only one seat?
Batman: Uh, cause last time I checked, I only have one butt.
Robin asks what Batman feels is a silly question in these The LEGO Batman Movie quotes. Batman only built one seat in their ship because, obviously, he only has one butt.

Should this be higher or lower?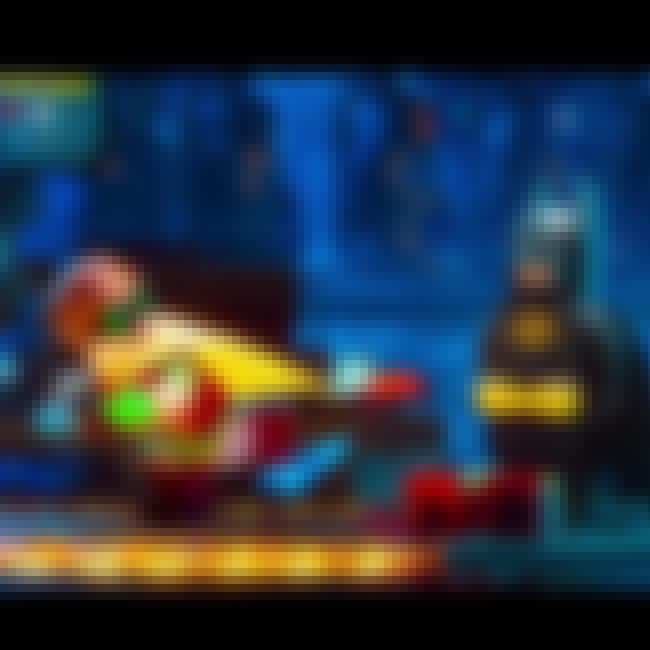 Batman: Let's go defeat the Joker!
Robin: We're going on a family trip! I can wear my costume too!
Batman: Well, luckily for us, you left your costume back at... oh, nope, under your clothes. That's perfect.
Robin is overjoyed to go on a family trip with Batman, especially to do something that allows him to wear his costume. While Batman is relieved that Robin left the embarrassing costume at home, Robin surprises him by showing he's been wearing it the whole time under his clothes.

Should this be higher or lower?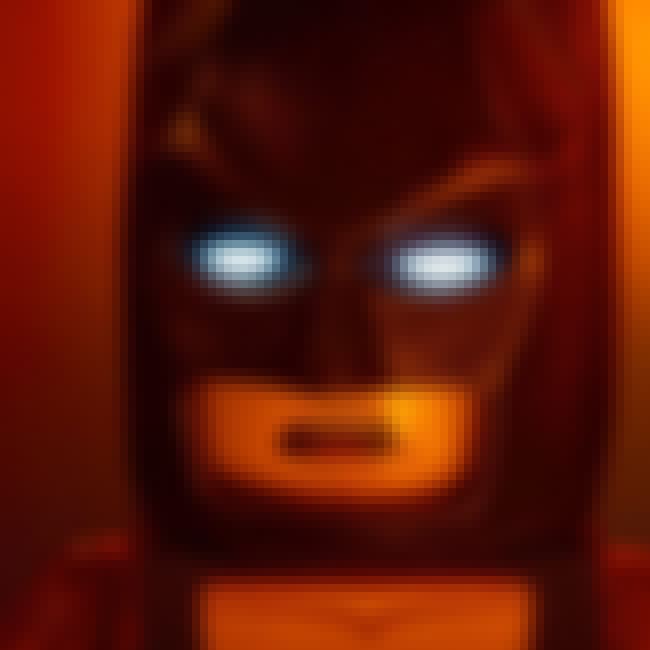 Alfred Pennyworth: Master Bruce, your greatest fear is
Batman: Snakes?
Alfred Pennyworth: No
Batman: Clowns?
Alfred Pennyworth: No, it's being part of a family again.
Batman: No, it's snake clowns because you put that idea in my head.
Alfred Pennyworth: Sir, you need to take responsibility for your life and it starts by raising the young orphan you adopted.
Batman: I thought I was being sarcastic.
Alfred informs Batman that he needs to get his life together, especially now that he has an adopted orphan to take care of. Everything about that statement perplexes Batman, especially the part about having adopted an orphan.

Should this be higher or lower?
Batman: Hey mom, hey dad, I um, I saved the city again today, I think you would have been really proud.
...
Batman: Alfred, I am so sorry. I have incredible reflexes.
Alfred Pennyworth: I should have known better than to sneak up on you like that... Were you looking at the old family pictures again?
Batman: No, I wasn't!
Alfred Pennyworth: Sir, I have seen you go through similar phases in 2016 and 2012 and 2008 and 2005 and 1997 and 1995 and 1992 and 1989 and that weird one in 1966.
Batman: I have aged phenomenally!
Alfred catches Batman speaking to photos of his late parents and notices the behavior is part of a trend. He goes on to mention each time this has happened, which interestingly line up with each year a Batman movie was made.
Should this be higher or lower?