Entertainment
The Longest Ride Movie Quotes

335 votes
229 voters
53.4k views
8 items
The Longest Ride movie quotes bring the Nicholas Sparks romance novel of the same name for a big screen adaptation. Adapted by Craig Bolotin, the drama was directed by George Tillman, Jr. The Longest Ride opened in theaters in the United States on April 10, 2015.
In The Longest Ride, college student Sophia (Britt Robertson) attends a bull riding event with friends, a place completely out of her element. There, she meets bull rider Luke (Scott Eastwood) and the two instantly hit it off. Some time later, they come upon a car crash where they meet Ira (Alan Alda).
Sophia begins to spend time with Ira reading him love letters he once wrote to his love Ruth (Oona Chaplin). This exercise provides points of parallels between Sophia's relationship with Luke and Ira's with Ruth. As Ira explains, love takes work and sacrifice, something Sophia and Luke learn about first hand when both are at crossroads in their lives.
The Longest Ride
joins theaters already showing a number of other great April 2015 films including
Ex Machina
,
Furious 7
,
Cut Bank
,
Get Hard,
and
Home
.
Ira: Love requires sacrifice, but it's worth it.
In perhaps the best relationship advice out there, Ira explains that truly enjoying love means both have to sacrifice. To get there can be difficult but once you reach that point, it's bliss.
Should this be higher or lower?
Don't Know How to Make This Work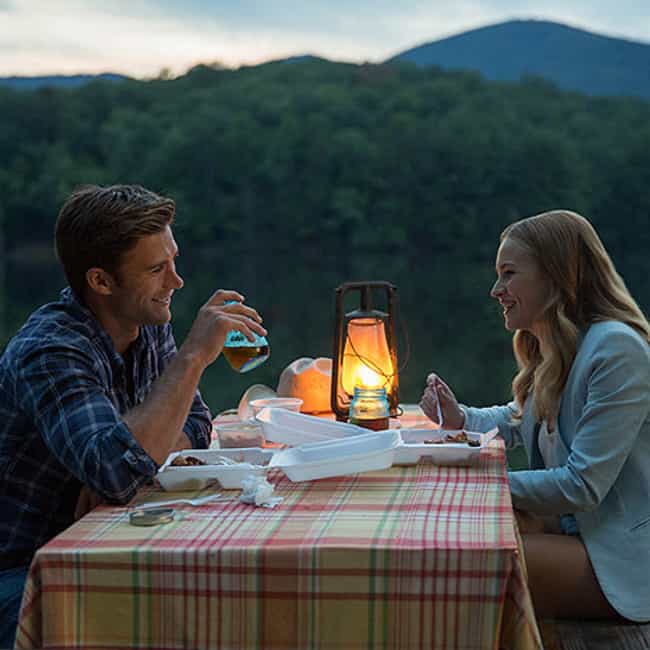 Luke: I just don't know how to make this work.
Sophia: I don't either, but I know that I want to.
Neither Luke nor Sophia know how to make their relationship work but both want to work things out. They must find a way to compromise if they want to find that happily ever after.

Should this be higher or lower?
We Come From Such Different Worlds
Sophia: We come from such different worlds but I've never felt this way about anybody. No one has ever done anything like this for me before.
Sophia remarks about how different she and Luke are. While they are complete opposites, they fit together quite well.
Should this be higher or lower?
Sophia: What am I in for here?
...
Sophia: Hey!
Luke: Keep it.
...
Luke: I met a girl.
Linda: You meet girls all the time.
Luke: No, not like this. This one's different.
After Sophia and Luke's unlikely meeting at a bull riding event, Luke is smitten with her. He tells his mother, Linda, about her, explaining that she's not like any of his other conquests.
Should this be higher or lower?