British

The Love Punch Movie Quotes

12 votes
7 voters
2.8k views
7 items
"The Love Punch" movie quotes show just how far one pair of divorcees will go to get their lost pension back. The romantic comedy was written and directed by Joel Hopkins. "The Love Punch" first screened at the 2013 Toronto International Film Festival before a December 26, 2013, theatrical opening in the United Kingdom and May 23, 2014, opening in the United States.
In "The Love Punch," Kate (Emma Thompson) and Richard (Pierce Brosnan) were once married but went through quite the heated divorce. They reunite when Richard learns that their pensions, which were largely controlled by his employer, Lexon, which recently has lost all of its value and shuttered its doors. The company's CEO, however, is wealthier than ever.
So when Kate and Richard learn that the CEO is soon to be married and that he gave his now-fiance a diamond worth a cool $10 million, they hatch an unlikely plan for revenge. Kate and Richard, plus their former neighbors Jerry (Timothy Spall) and Penelope (Celia Imrie), head to France to steal the diamond and get back their financial security in the process. But for Kate and Richard, they also risk the chance that they fall back in love with one another in the process.
"The Love Punch" had some stiff competition at the box office as it opened alongside films such as
"Blended,"
"X-Men: Days of Future Past,"
"The Immigrant,"
"The Angriest Man in Brooklyn,
"Million Dollar Arm,"
"Godzilla,"
"Palo Alto,"
"Chef,"
"Legends of Oz: Dorothy's Return Movie Quotes,"
"Neighbors,"
"Moms' Night Out,"
"Devil's Knot,"
"Belle,"
"Walk of Shame,"
"The Amazing Spider-Man 2,"
"Locke,"
"Brick Mansions,"
"The Other Woman,"
"Transcendence,"
"A Haunted House 2,"
"Heaven is for Real,"
and
"Draft Day"
Richard: "I've got big problems at the office. The new owners have stripped us of any value and run us into the ground. It's all gone!"
…
Kate: "Okay, what do we know about these guys? Lexon, owned by Vincent Kruger, currently resides in Paris."
Richard: "How's your French?"
Kate: "No, no, no, no, no, no"
…
Kate: "Guess who's getting married?"
Richard: "Vincent Kruger and Madeline Fontane"
Kate: "Look at her neck! That rock is our pension. We should nick it!"
A strange chain of events sends the former spouses on a wild caper. Richard and Kate's pension was in his company, Lexon, who was drove into the ground by CEO Vincent Kruger. For retribution, Richard and Kate plan to steal Vincent's bride's diamond worth a cool $10 million. That sounds easy enough.
Should this be higher or lower?
Richard: "You get me, Kate, or you used to."
Kate: "That's because I'm a trained child psychologist."
When Richard says that Kate understands him, he doesn't mean because she is trained to understand children. The gesture however is lost on her.
Should this be higher or lower?
Jerry: "Thrilled to be here, glad to help! What are we doing? Kidnap?"
Penelope: "Gate-crashing a wedding?"
Jerry: "Stealing a diamond? All right, we're in."
To hope with their caper, Richard and Kate enlist former neighbors Jerry and Penelope. For as crazy as the plan sounds, the neighbors are actually eager to help.
Should this be higher or lower?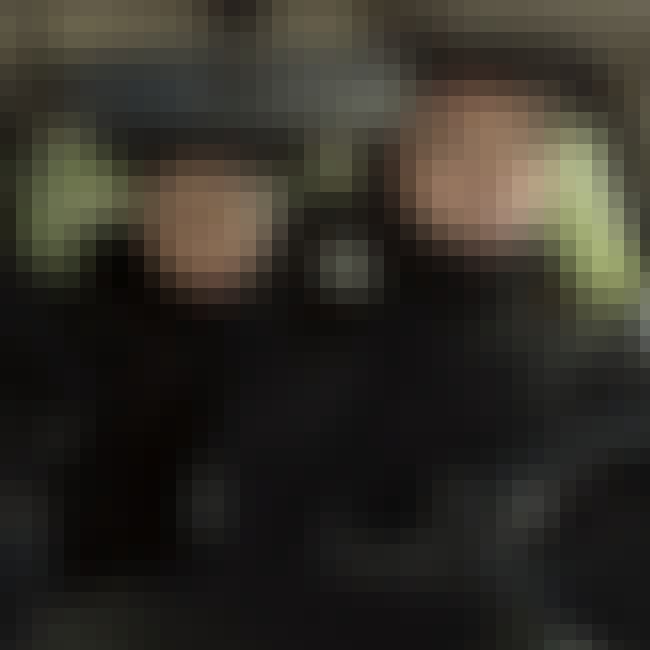 Richard: "Have you got the gun?"
Penelope: "No, I just decided it was just too dangerous."
Kate: "Quite right"
Penelope: "But I made sandwiches, egg and mayo. Anybody hungry?"
Though not nearly as effective on bad guys as an actual gun, something says that Penelope's choice to make sandwiches instead of bringing a firearm might just pay off for them.

Should this be higher or lower?