Music
Wild, Over-The-Top Stories From The Making Of Guns N' Roses' 'Appetite for Destruction'

Guns N' Roses changed the world of rock and roll with their first album, the masterpiece that is Appetite for Destruction. However, recording Appetite for Destruction was extremely chaotic. Record executives, managers, and producers were almost always on edge, dealing with the band's antics, substance abuse, and destructive tendencies. To make things worse, many people at their label, Geffen Records, believed they were risking far too much money on a dangerous "junkie band" that would flame out before achieving success. They couldn't have been more wrong.
The crazy stories from that time, including Axl Rose having sex on tape and Slash throwing a guitar through a window, have become nearly as legendary as the album itself. The best Guns N' Roses stories are often stranger than fiction - and these wild tales are a strong testament to that. As Slash put it so well, "It was just hardcore good times."
They Were Known As 'The Most Dangerous Band In The World,' And No One Wanted To Work With Them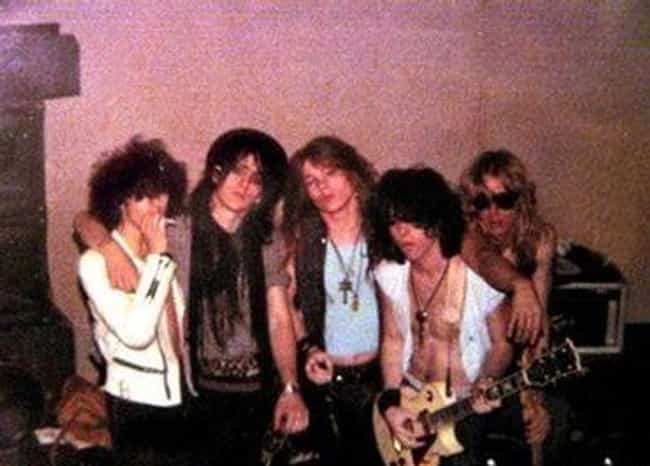 Guns N' Roses quickly became known as the "most dangerous band in the world." It wasn't hard to see why - their drug habits alone were legendary. They kept record execs busy, from having to prop up a strung-out Slash during a photo shoot to dealing with nightclub fights.
Finding managers and producers was another constant problem for GNR. One producer, Manny Charlton, was turned down simply because he was "too nice." It took a strong person to deal with the manic antics and needs of a band like GNR, and few people were lucky (or unlucky) enough to fit the bill.
The Band Nearly Destroyed Their First Rental House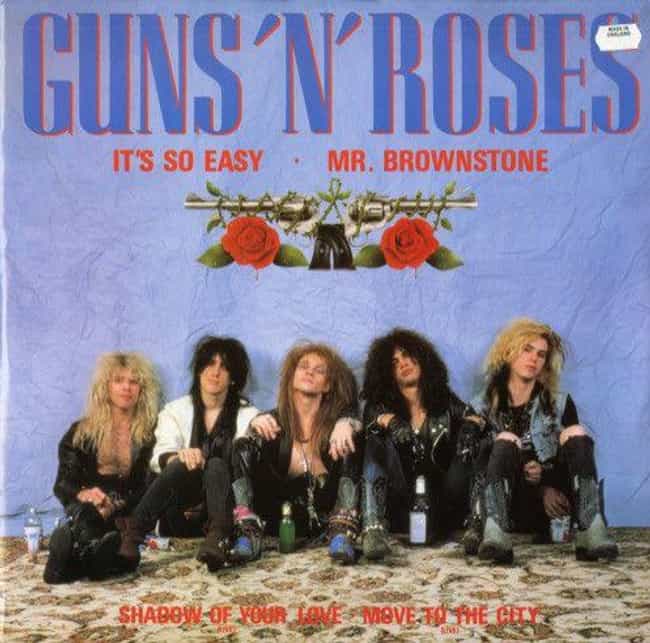 During the production of Appetite for Destruction, the band was reportedly frustrated with their slow progress - and took their anger out on their rental house. After the band had been living there for a short time, the landlord summoned their manager, Arnold Stiefel, and A&R rep, Tom Zutaut, to witness the madness for themselves.
Zutaut described the horror in Rolling Stone:
People were defecating in the sinks. The holes in the floor where the toilets got ripped off were filled with urine. There were half-eaten Whoppers with mold on the wrappers. They would just get in these drug rages and just go berserk.
After submitting the $22,000 damage bill to Geffen Records, Stiefel and his partner decided managing GNR was no longer in their best interests and quit.
Only The Studio Was Sacred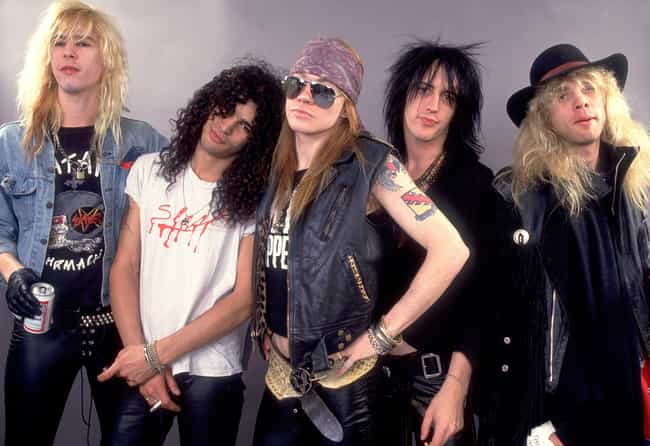 There was certainly no shortage of drug usage during the making of Appetite for Destruction; however, that stopped at the studio door. Mike Clink, the band's producer and engineer, laid down the law and made sure all members knew that the studio was sacred, no matter what happened on the outside.
According to Slash, Clink's request was respected. "We partied really hard, but when we were in the studio, we were pretty much together," the guitarist recalled. "There was no doping and all that stuff."
The Band Lived In A Rehearsal Space With No Toilet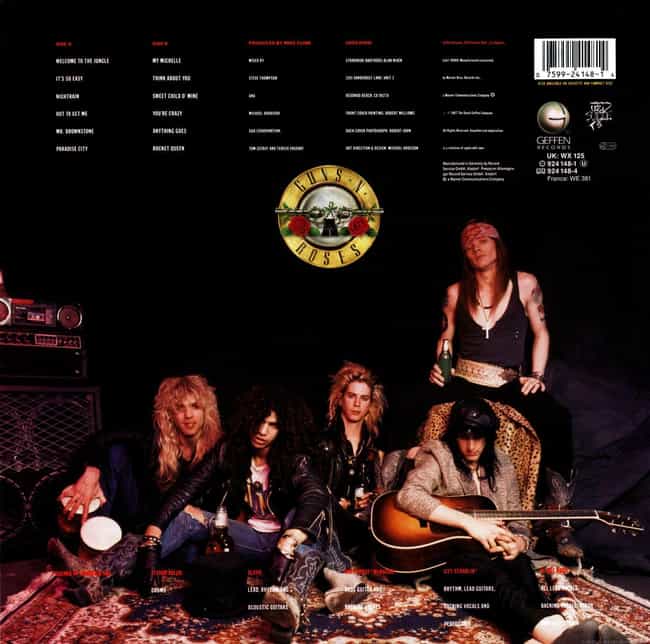 Before signing with Geffen, the boys of GNR lived in a rehearsal space. It was small, "vermin-ridden," and didn't even have a toilet. According to Slash, it wasn't much of a home. He told Rolling Stone, "I can't remember one night that we actually slept quietly there, like, 'Good night, Axl.' 'Good night, Slash.' It was more like that's where our shit was and that's where you could pass out."