Entertainment
The Maze Runner Movie Quotes

Updated August 15, 2019
569 votes
203 voters
28.9k views
9 items
Here are the best quotes from "The Maze Runner," which brought the best-selling novel of the same name to the big screen in this sci-fi action thriller. Wes Ball directed the movie using a screenplay Noah Oppenheim adapted from the book by James Dashner and opened in theaters on September 19, 2014.
In "The Maze Runner," Thomas (Dylan O'Brien) wakes up in a strange place with no memory of life before. He learns that he's among other teen boys in a place called The Glade, which is an enclosed area surrounded by steep walls, one of which opens each morning. The area that opens to reveal a maze, in which many have attempted to use as a means to escape The Glade but none have survived.
Despite the stern disagreement from others like Alby (Aml Ameen), Newt (Thomas Brodie-Sangster), Minho (Ki Hong Lee), Gally (Will Poulter) and Chuck (Blake Cooper), Thomas is determined to try the maze himself, knowing that he can crack the code and be freed. So when another teen arrives, surprisingly a female, Teresa (Kaya Scodelario), Thomas gains an ally on his missions to escape.
Vote for your favorite "Maze Runner" lines below and be sure to check out the best quotes from other movies, including "The November Man," "Sin City: A Dame to Kill For," "If I Stay," and "The Expendables 3".
We Get Out Now or We Die Trying
Thomas: "We get out now or we die trying."
Minho: "You don't get it. We're already dead."
Thomas tries to tell Minho about his thoughts that they must escape if they want to survive. Minho sees it differently, that they are already dead and beyond help now.
Should this be higher or lower?
Thomas: "What's through there?"
Newt: "That's the maze. It never takes the same shape twice. Every morning when those doors open, there are runners who look for a way out and no one has ever survived a night in the maze."
Thomas: "What happens to them?"
Newt: "We call them Grievers."
Newt gives Thomas a primer on what is through the doors. As he explains, it's a maze that is constantly changing and has taken the lives of anyone whose attempted to enter it.
Should this be higher or lower?
Time We Find Out What We're Really Up Against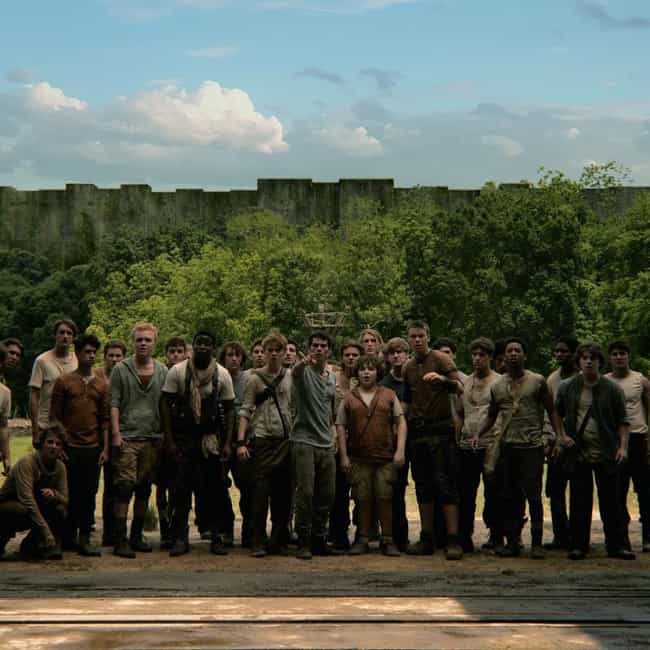 Thomas: "We don't belong here. Somebody built the maze. I think it's time we find out what we're really up against."
Thomas is determined to go into the maze to learn what it's all about. He knows that if they can figure it out, they can ultimately escape from The Glade.
Should this be higher or lower?
Gally: "Day one, greenie, rise and shine"
…
Alby: "Welcome to the Glade."
Thomas: "Who put us here?"
Alby: "We don't know."
Gally is clearly not on the welcoming committee when Thomas arrives. Thomas has many questions about his new surroundings and doesn't have time to deal with Gally's smug attitude.
Should this be higher or lower?