Internet
The Most Epic Yelp Reviews

Updated June 14, 2019
50.8k views
10 items
Everyone has an opinion, but as is hilariously obvious in these epic Yelp reviews for everything from restaurants, services and shows, some are much funnier, creepier, and more-nonsensical than others. From life-changing trips to the tailor to stories of teenage heartbreak to one man's unrelenting admiration for meat, these epic Yelp reviews are sure to get five stars.
For those unfamiliar with the site, Yelp combines the traditional information about businesses like address and telephone number with customer reviews. The majority of the reviews are honest and normal, though there are a few complete head-scratchers. Perhaps the funniest and most epic reviews come from instances where fictional places are reviewed or when the business owners fight back and yell at anyone who dares to say something negative.
What are the
best Yelp reviews
? Take a look at this list and you'll see for yourself.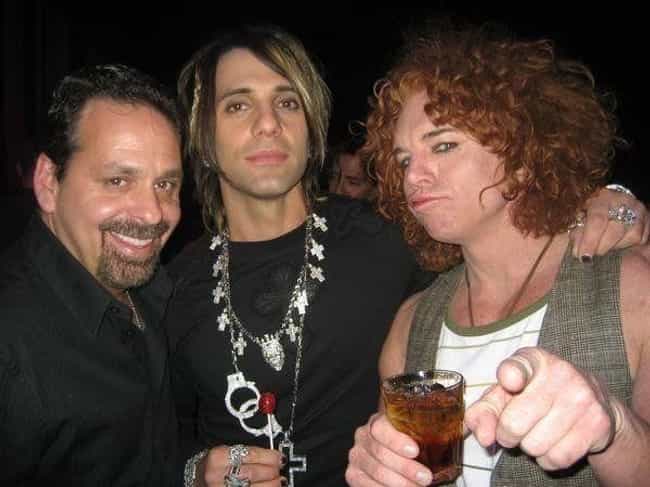 1
Criss Angel's Believe at Cirque du Soleil in Las Vegas, NV
As reviewed by self-proclaimed "Tranny pornstar and apparently food critic" Lucia M. in August of 2010, illusionist Criss Angel's show "Believe" at the Cirque du Soleil in Las Vegas, Nevada, is so bad that she goes so far as to write off anyone who would ever go to see the show. Perhaps next time her "trick" can choose a better show that is less "self indulgent cat s**t."
Lucia M.:
"Can I give it less than 1-Star?? Grrr.
A trick brought me here so at least I didn't pay but BLEH!!
What a load of self indulgent cat s**t.
The kind of magic he did is the kind where you just put a huge sheet up and go obviously do stuff and the magic is that like, apparently cloth is opaque? I dunno.
Then there is this ridiculous backstory about his dad and stuff that would be *tolerable* if you like knew and were friends with this prick. As I was there to see magic and a hot douche bag doing it, the backstory was just pathetic.
Oh, also ballet with rabbits. Couldn't make up it's mind if it was a ballet (which would have been cool), Magic (which would have been cool if it was like.. magic not illusions), or a diary of dips**t (which I guess could be considered comedy?). It fails miserably at all three.
You suck if you go to see this and i hate your stupid face.
trans friendly- Ugh."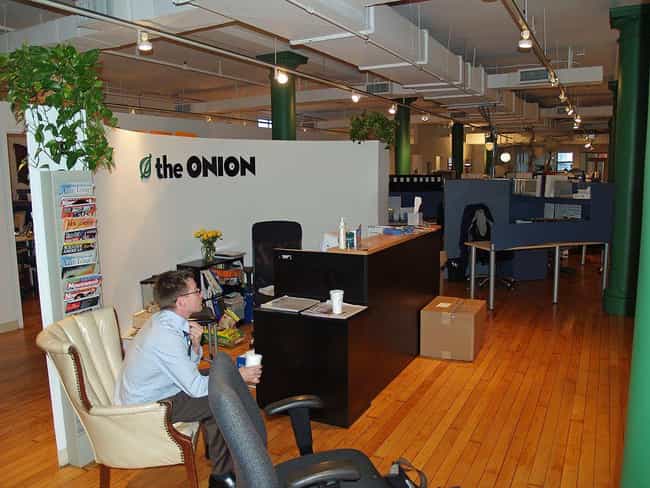 2
Abortionplex in Topeka, KS
The Onion, meet Yelp. Yelp, meet The Onion. When these two worlds collided in the spring of 2011, the only possible outcome was epic awesomeness. Roughly 200 Yelp users responded to an article in The Onion about a planned Abortionplex to be built in Topeka, Kansas. While completely fictitious and spawning multiple rage-filled rants on Facebook, the pro-choice superstore received mostly five-star ratings and numerous hilarious reviews.
Robert C.: "as a part time homeless guy i want to say DO NOT dumpster dive here!"
Jeffery V.: "This place is so nice and so big, I was able to bring in, not only my wife, but also my girlfriend, my secretary, and my second cousin, all with the same week and without any of them finding about each other!"
Brian D.: "Never been inside (no pun intended), but outside is THE place to pick up total whores - BOO-YAA! I mean this place has more whores than Bourbon Street during spring break. Its like, wall to wall ho's up in here. Can only be improved if they had a lounge for guys to hang out in, possibly a bar to liquor up the ladies, not that they need much anyway."
Nick H.:
"Just like any other good American, I hate condoms. So when I knocked up my girlfriend Traci, it wasn't a huge surprise. She barely remembers to use deodorant, let alone take her birth control. Dammit, Traci.
That said, Abortionplex makes an inconvenience seem like a day at Six Flags.
My only gripe is that they use high fructose corn syrup in the Slurpee machines. I know because my friend Ben works there. Get with the times, Abortionplex!
I'll be back."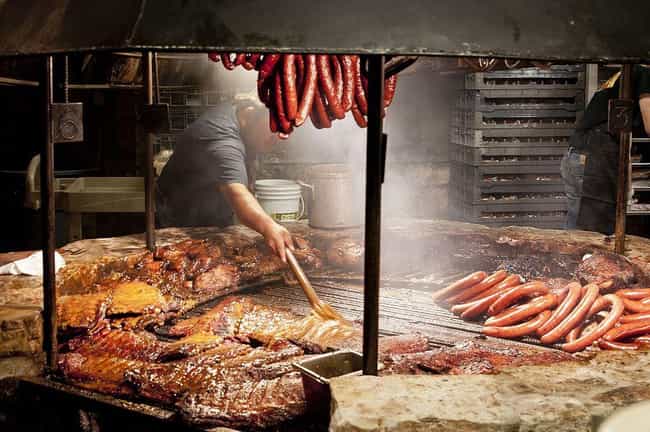 3
The Smokin Joint BBQ in Los Angeles, CA
What's funnier than reading disgruntled customers vent on Yelp? Reading the responses from disgruntled restaurant owners of course! From what can be gathered in Yelp reviews for The Smokin' Joint BBQ restaurant in Los Angeles, California, owner Michael K. agreed to a deal with the discount site Groupon, but according to the reviewers, refused to honor the deals when they came in. File this one under "how not to gain customers." By the way, The Smokin Joint BBQ has since closed.
Erica F.: "I thought it was OK BBQ (I'm not a connosieur of meat) but I was really pissed off about the groupon thing and how I HAD to bring a printout. Screw them, that disclaimer is NOT in the terms..."
Michael K. of The Smokin Joint BBQ: "You werent privy to an agreement between my place and Groupon, PERIOD! In actuality, Im being a good sport by honoring any of them. You see, I actually NEVER agreed to do Groupon, PERIOD!!!! We NEVER finalized the deal. I NEVER signed ANY agreement with them and they had a mix up of sort and put it out there for folks without my approval. FACT!!! So, take your opinion and keep it. Anyone that bought one should be happy that Im even accepting them considering the reality of the situation. How dare you lash out without know anything other than your ASSumption."

Joe R.: "Sadly, a case where I wish I could designate zero stars and specifically pin the zero star sticker on the owner of the store.
I came solely because of the groupon promotion, but when it came time to pay, they refused to accept my groupon. The owner of the store threatened to call LAPD on me -- really?"
Michael K. of The Smokin Joint BBQ:
"Were you privey to my deal with Groupon? No, you WERE NOT! I have my postings and policies that I will adhere to. Doesn't it say to present the Groupon when ordering on your confirmation? Oh yes, it does. Isnt there a LARGE sign in my window EXACTLY about this? Oh yes, there is. The rules are the rules. No one here is trying to get over on you as MANY of the Groupon people have tried to "get over" on my business. I have my policies for valid reasons that I tried to explain to you that you werent interested in. Fine. Nuff said."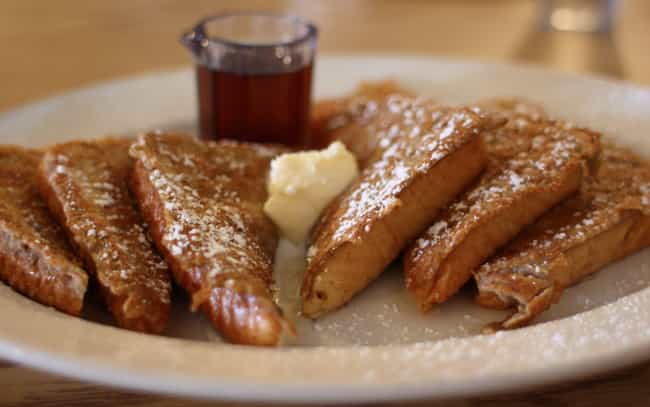 Though Jonathan W. gave Patois, a since-closed upscale French restaurant, only three stars out of five in a January 2010 Yelp review, clearly he was simply suffering from a broken heart. His review comes in two parts. The first describes a delicious dinner with friends and the second borders on a creepy dear John letter, complete with the note for "Patois, shape up soon or we're through."
Jonathan W.:
"My Dear Patois,
We had SUCH a good first date. I will fondly remember that night of passion forever...and the morning? OH GOSH, waking up to you was awesome! The oral sensation just blew me away -- especially your french toast....ohhhhh your french toast. But lately things have taken a turn for the worst. It seems you've grown complacent, my dear, and you've started to let yourself slip..."