Music
Fascinating Facts You Didn't Know About Slayer's 'Reign In Blood'

When thrash metal titans Slayer announced that they were going to play one last tour before breaking up, fans and critics started reminiscing over the band's numerous accomplishments over the past 37 years. During that time, Slayer released 11 full-length studio albums, toured the world countless times and gone from feared pariahs to monumental anti-rock stars.
Perusing the triumphs and pitfalls of the band's career, it's impossible not to recognize their 1986 album Reign in Blood as, perhaps, their greatest and undoubtedly most controversial release. When it came out the albums was faster than any other thrash album, and while the Reign's tempos have been surpassed by lots of death metal and black metal outfits, the record remains one of the heaviest and most brutal metal releases to date.
Slayer weren't the first thrash metal band signed to a major label. That honor goes to Metallica, but with Reign in Blood Slayer became the most extreme. The album addressed Nazi war atrocities, Satanism, serial killing and Christianity bashing and bombardment was relentless, never slowing below breakneck speed. Considering its malignant aesthetic it's surprising that it was distributed by a powerful record corporation – in this case Geffen. What's even more surprising is that Reign in Blood went double-platinum and is now considered a metal classic.
Here are other wild facts you probably didn't know about one of the greatest metal albums ever.
Rick Rubin Didn't Know Who Slayer Were Before He Signed Them In 1985
After releasing their second album Hell Awaits in 1986, Slayer caught the ear of Def Jam Recordings co-founder Rick Rubin, the man responsible for producing hip-hop acts including Run DMC and Public Enemy. "I first met them at their show at The Ritz in NYC [in September 1985]," Rubin told Metal Hammer. "I knew nothing about them before the show and they blew me away."
Slayer Had Serious Reservations About Partnering With Rubin
Excited by the prospect of having a Satanic thrash metal band on his label, Rubin made Slayer an offer they couldn't refuse. But the band weighed the pros and cons before accepting the deal.
Guitarist Kerry King told Guitar World:
There were good and bad points to it. We thought, 'Who's this guy to think he's going to take one of the heaviest bands in existence, put 'em on a hip-hop label and do 'em any good?' But we also thought, 'Well, we're the only ones.' We knew that if he had any desire to have a heavy band on his label, he was going to pay attention to us. So we decided to give it a try.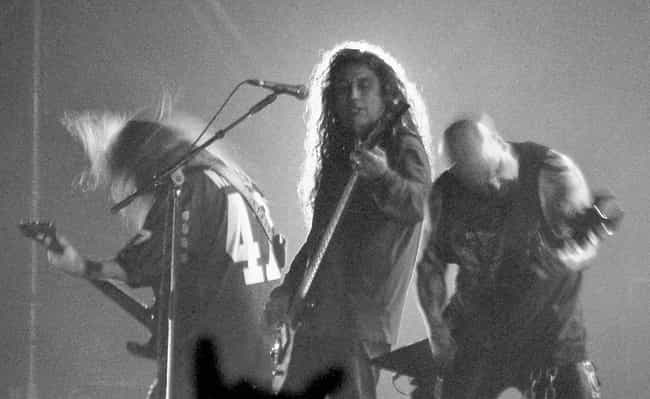 Slayer Set Out To Make The Heaviest, Fastest Metal Album Ever
Back in the day, Metallica and Slayer had a friendly competition about who could record the fastest, heaviest songs. For a while, it was close, but Slayer took first prize hands down with Reign in Blood. "We wanted to blow the lid off of everything we and everyone else had already released," King told Louder Than Hell: The Definitive Oral History of Metal. "It was like we were saying, 'Oh, you think that's heavy? Well, check this out.'"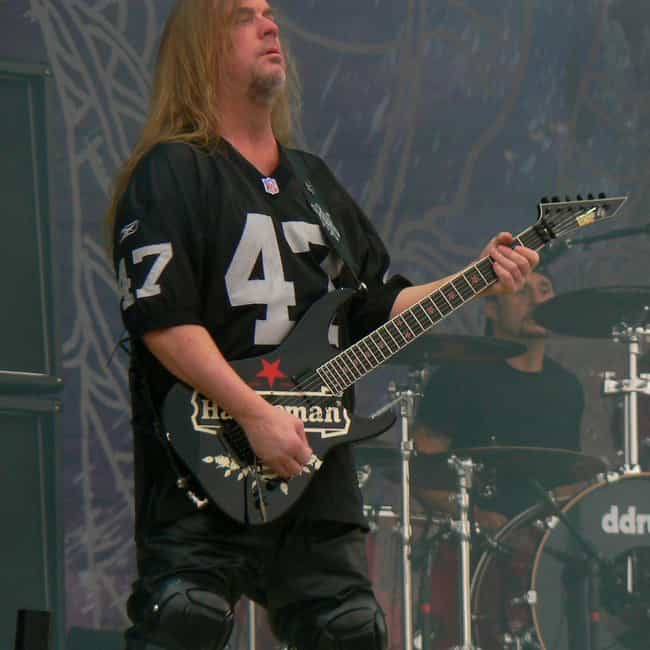 Guitarist Jeff Hanneman Introduced The Band To Hardcore Punk Before They Wrote The Album
Guitarist Jeff Hanneman encouraged his bandmates to listen to hardcore punk albums to feed off the frantic vibe and psych themselves up to reach the blur-of-sound speeds they were after.
"Jeff was going into these specialty shops where they played nothing but underground music," vocalist Tom Araya told Metal Hammer. "He'd show up with these punk discs. Then [drummer] Dave [Lombardo] got into it, and so did I, because it was different. The last one on the wagon was Kerry – he was a metalhead, he didn't understand it at first. But eventually, he started to like it."