READ

The 12 Most Gloriously Negative Grown Ups 2 Movie Reviews

The reviews for Adam Sandler's latest movie, 'Grown Ups 2,' are in, and to say they're bad would be a huge understatement. It's almost like the critics have just been saving up their frustrations all year long so they could skewer this film. And they do it in some really amusing ways. This list of the most hilariously negative 'Grown Ups 2' movie reviews compiles some of the funniest (and meanest) comments by movie critics far and wide. Enjoy!
Now honestly, did anyone really actually believe that an Adam Sandler comedy movie would get outstanding feedback from professional critics? Sandler and his Happy Madison gang have been putting out crap for the past decade, (including the original 'Grown Ups' movie), and apparently 'Grown Ups 2' is no different. And at this point, it's a safe bet that no one buys a ticket for a Sandler comedy thinking they'll see an Oscar-worthy performance anyway.
Still, the reviews are bad for this film. How bad? As of July 11, 2013, 'Grown Ups 2' had a - wait for it - 0% rating on Rotten Tomatoes' "Tomatometer." That's ZERO. As in goose egg. As in, if you do buy a ticket to see this movie, your IQ might drop before you even select a seat and get situated with your popcorn and your Junior Mints or those awful Cookie Dough Bites candies. If you like those you deserve to see an Adam Sandler movie, especially one that's just the latest in the seemingly endless parade of movie sequels released in 2013.
Wnat more scathing film reviews from critics far and wide? Check out these lists of the
most hilariously negative 'Jack and Jill' movie reviews
and the funniest negative
'Bucky Larson: Born to Be a Star' reviews
(another "0%" on Rotten T's).
Among the slackest, laziest, least movie-like movies released by a major studio in the last decade, "Grown Ups 2" is perhaps the closest Hollywood has yet come to making "Ow! My Balls!" seem like a plausible future project.
Variety's Andrew Barker makes a strong critical argument against Grown Ups 2 in
his review
, but "Ow! My Balls!" might actually be a better movie...
2
William Bibbiani, CraveOnline
...the most horrifying depiction of inhuman behavior since That's My Boy. Or maybe Jack & Jill. Or maybe Blue Velvet.
William Bibbiani of CraveOnline has a theory. In his review of Grown Ups 2, he says Adam Sandler might actually be a "genius" because he "took all of Hollywood's money" and then made what might be "The Human Centipede" for a PG-13 crowd."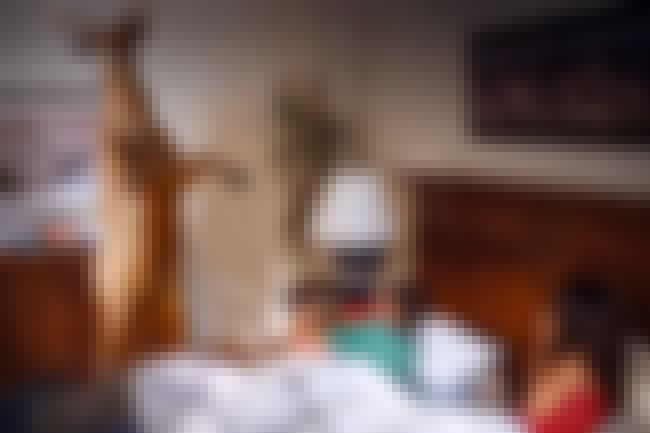 3
Matt Patches, Time Out New York
In the first five minutes, a deer walks into the star's bedroom and urinates on his face. It's all downhill from there.
If watching a comedy that features wildlife peeing in Adam Sandler's face is your idea of a good time, have at it, but movie critic Matt Patches of Time Out New York warns us in his
scathing review
, that's honestly as good as it gets.
4
Alonso Duralde, the Wrap
Yes, it's time for another visit to the Adam Sandler Death-of-Cinema Fun Factory, the big-screen version of a terrible sitcom where laugh tracks are replaced by the co-stars chuckling at their own awful material.
Movie critic Alonso Duralde of The Wrap notes in
his review
that the gags in 'Grown Ups 2' are repeated throughout the movie, in what he theorizes is the "desperate hope that one of them will become funny."