nostalgia

The Most Memorable Freebies

1.6k views

10 items

Follow

Embed
We've all gotten them in our lives. Some have resided unused in a junk drawer for years, some have gone straight in the trash. Some have remained treasured memories of our childhood, tucked away in a corner of our mind, held on to, a token of a simpler time. Some we've received recently and we've bragged to friends about our stroke of good fortune. We've glowed in their jealousy. What am I talking about here? I'm talking about freebies. Yes, freebies.
Those inexpensive magnets and pocket calendar giveaways you've gotten from the Farm Bureau booth at the state fair, the toothbrushes from the dentist that you've managed to collect and pass on to friends that are crashing at your house for the night. I'm talking about the pens you've accidentally pocketed from the town office after paying your utility bill, and the keychains from the garage that fixed the leak in your radiator.
We've collected some of these items flippantly, without giving them another thought . None of the freebies I've mentioned thus far are items to be coveted.
Which brings me to the question, what are some of the most memorable or iconic promotional items of all time?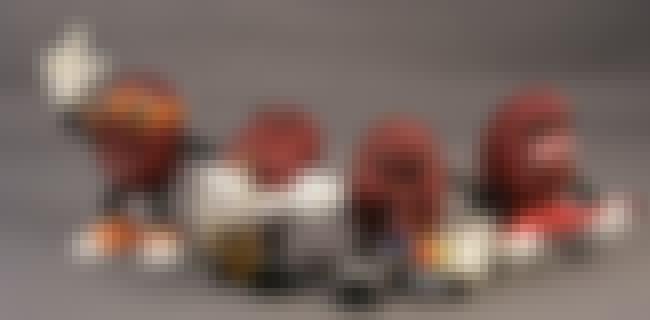 For several years in 1980s and 90s, the fast food joint Hardees launched the promotion of their Cinnamon 'N Raisin biscuits using non-poseable, instrument playing,singing ,and dancing raisin figurines.

The concept ofsinging and dancing raisins was originally a commercial produced by California Raisin Advisory Board. The raisins danced to the Marvin Gaye song, "I Heard It Through The Grapevine" on the commercial, and it was an automatic hit, spawning more commercials, and even a cartoon series.

Hardees capitalized on the idea, and several collections of California raisin toys were produced and given away to promote their delicious sweet biscuits.

2
Drinking Glasses Depicting Cartoon Characters
In 1953, Welch's came up with the idea to sell their jelly in glass jars with Howdy Doody depicted on them.
What a genius idea! For nearly fifty years the company has occasionally printed their jelly jars with a variety of Cartoon characters including The Flintstones, Dr. Seuss, the Peanuts gang and more.
Not only would you get a quality jelly spread for your purchase, you'd get a collectable glass after the last smear of jam was gone.
The idea has inspired many a fast food chain, and cartoon character promotional glasses have been used by nearly every major brand to promote their soda selection.
The most sought after promo glass among collectors of these items is the 1977 TerryToons Mighty Mouse glass, sold only in California by Carrolls Restaurants (later became Burger King).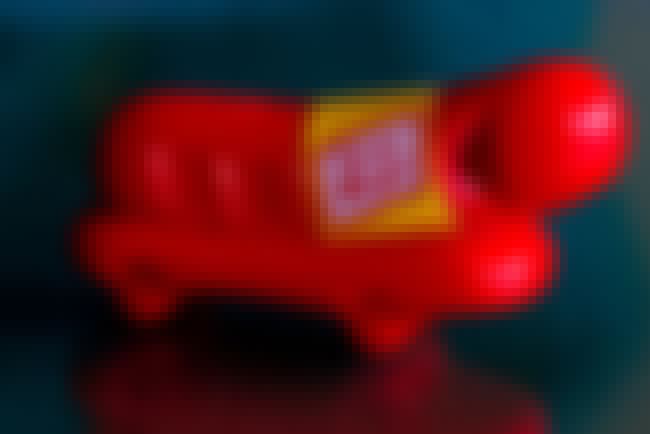 3
The Oscar Meyer Weenie Whistle
The Oscar Meyer Weenie Whistle was introduced as a promotional item for the company beginning in 1952. The whistles were given away by company spokespeople wherever the famed Wienermobile made an appearance, and have several different holes in which the more talented of weenie whistle blowers can play the memorable Oscar Meyer jingle.
Beginning in 1958 the whistles were packaged right along with the hot dogs sold in stores. At the New York World's Fair in 1964, the weiner whistles sold out of vending machine for two cents a pop. I wish I were an Oscar Meyer weenie whistle, so everyone would be in love with me.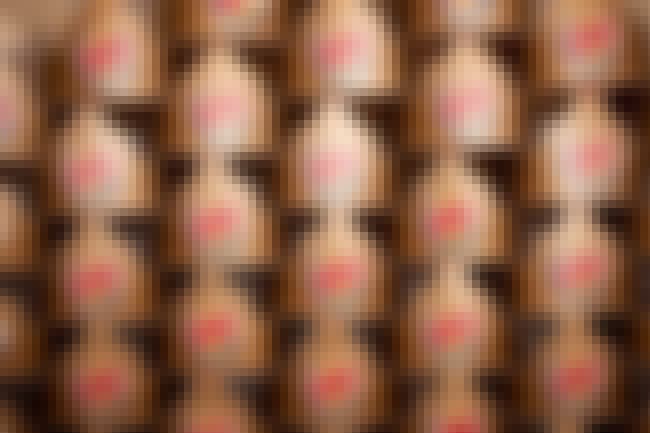 Beginning in the 1970s Burger King began giving away it's iconic paper crown to promote its brand, and since then millions have worn the crowns with pride, while their companions have cowered in embarrassment.

Burger King crowns are likely one of those promo items that eventually end up living in the dumpster, but while they last, they sure make you feellike a whopper of a person.