Weird History
The Most Mysterious Political Decoy Cases in History

315 votes
144 voters
8.5k views
15 items
List Rules The most compelling & mysterious political decoy cases in history.
A political decoy is a person employed to impersonate a politician, to draw attention away from the real person or to take risks on their behalf. The political decoy is an individual who has been selected because of their strong physical resemblance to the person they are impersonating. This resemblance can be strengthened by plastic surgery. Often, such decoys are trained to speak and behave like their "target".
Some of the stories surrounding the use of doppelgangers for high profile political figures are so fantastical that they seem like they could come out of a comic book. Because some of these figures are known to have used decoys, conspiracy theories continue to swirl around them. While some of these instances rely primarily on anecdotal evidence and the credibility of witnesses, key moments of the historical narrative would be open to huge possibilities if certain voices had the chance to utter the words, "the reports of my death have been greatly exaggerated."
What cases of political decoy use are the most compelling or mysterious?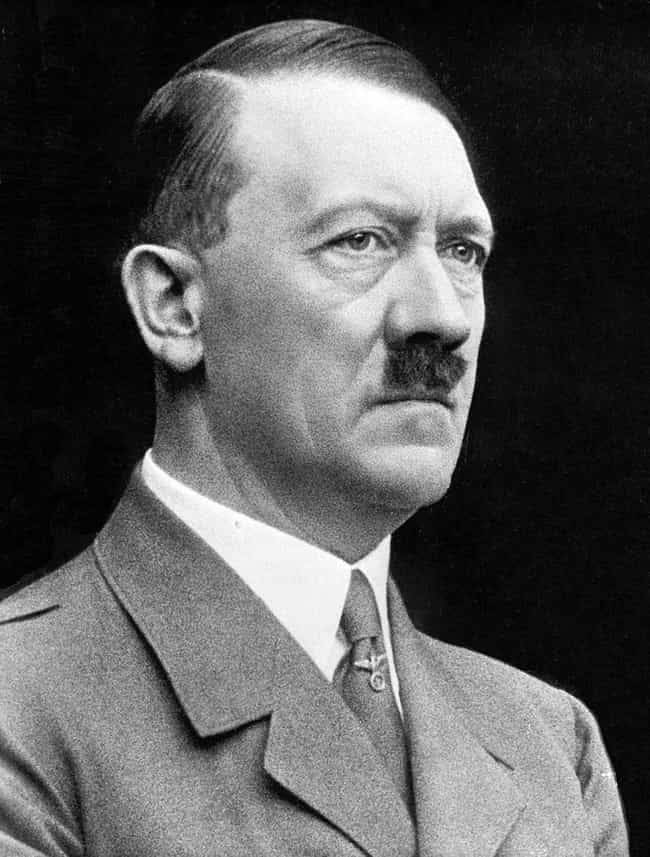 Adolf Hitler is known to have employed at least one double and it has been alleged that he employed as many as six. One of these men, Gustav Weler, was later knowingly executed by guards as part of a disinformation strategy and his corpse was found by Allied forces who initially believed it to be Hitler.

However, the British surgeon and historical writer W. Hugh Thomas reported in his 1996 book "Doppelgangers" that Gustav Weler was found alive after the war and that Allied troops interviewed Weler following Hitler's death.



Birthplace: Braunau am Inn, Austria
Nationality: German Reich

Agree or disagree?
see more on Adolf Hitler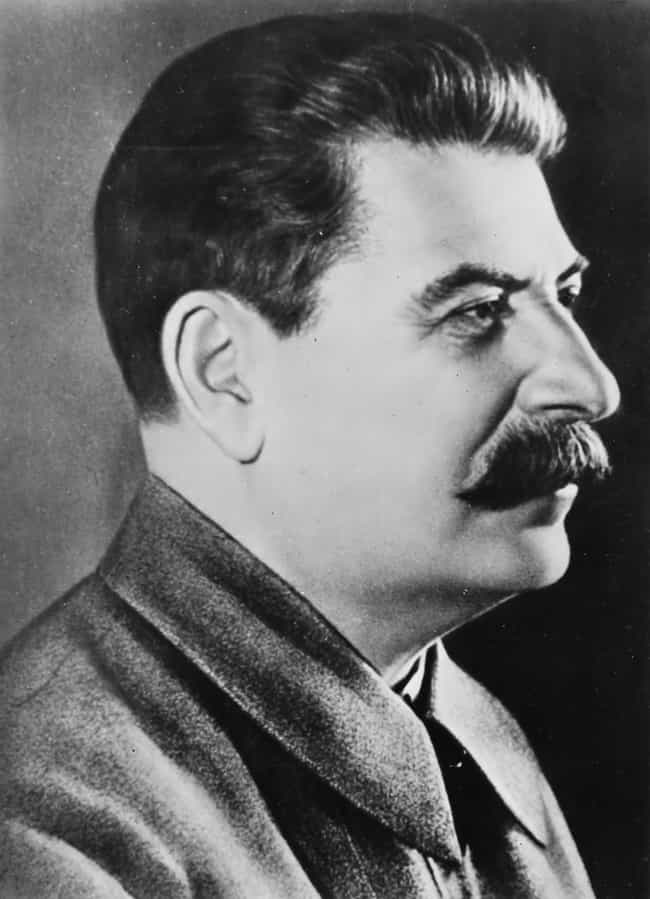 Soviet dictator Joseph Stalin is alleged to have had a double, identified only as "Rashid". Officials at the KGB allegedly learned that Rashid was a "double" for Stalin and employed him to replace Stalin for some public functions after World War II. Rashid spent two years studying with Alexei Dikiy, an actor who played the role of Stalin in propaganda films. Rashid claimed there were other Stalin lookalikes employed by the KGB, although he never met any. He claimed to have heard of another Stalin double who was hired to live in the dictator's dacha outside of Moscow in the late 1940s and 1950s when Stalin was dying. This double filled in for Stalin for media events and at times when Stalin had to meet government functionaries and others. Rashid died in 1991, aged 93.[12]
In 2008 another one of Stalin's doubles came forward, having written a book about his adventures as a political decoy. The Putin government gave Felix Dadaev permission to tell his story at age 88.[13] He appeared in a 2014 documentary about Stalin's last days on German television.[14]
Birthplace: Gori, Georgia
Nationality: Soviet Union

Agree or disagree?
see more on Joseph Stalin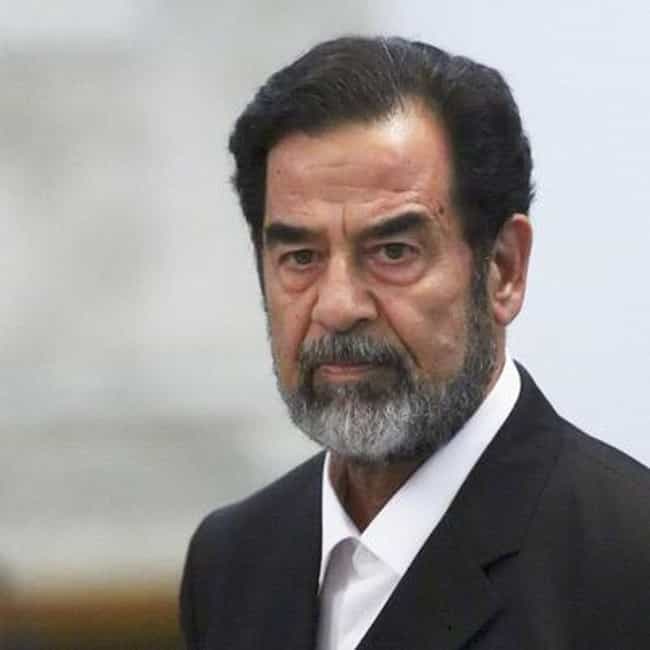 In 2003, German television network ZDF broadcast claimed that Iraq's former president Saddam Hussein was frequently replaced with doubles for TV appearances. This analysis was based on sophisticated measuring techniques, which detected discrepancies in the position of Hussein's facial features and blemishes from appearance to appearance. It was supported by the opinion of Jerrald Post, the man who created the CIA's Psychological Profile Unit.[22] It was also alleged that Austrian politician Jörg Haider had actually met a double when he thought he was meeting Hussein.[23]
This claim is however disputed. Dr Ala Bashir, Saddam Hussein's former personal physician stated "The stories about Saddam Hussein having body doubles, to foster the impression that the Iraqi dictator was everywhere, are nonsense."[24]
Birthplace: Al-Awja, Iraq
Nationality: Iraq

Agree or disagree?
see more on Saddam Hussein
Bernard Montgomery, 1st Viscount Montgomery of Alamein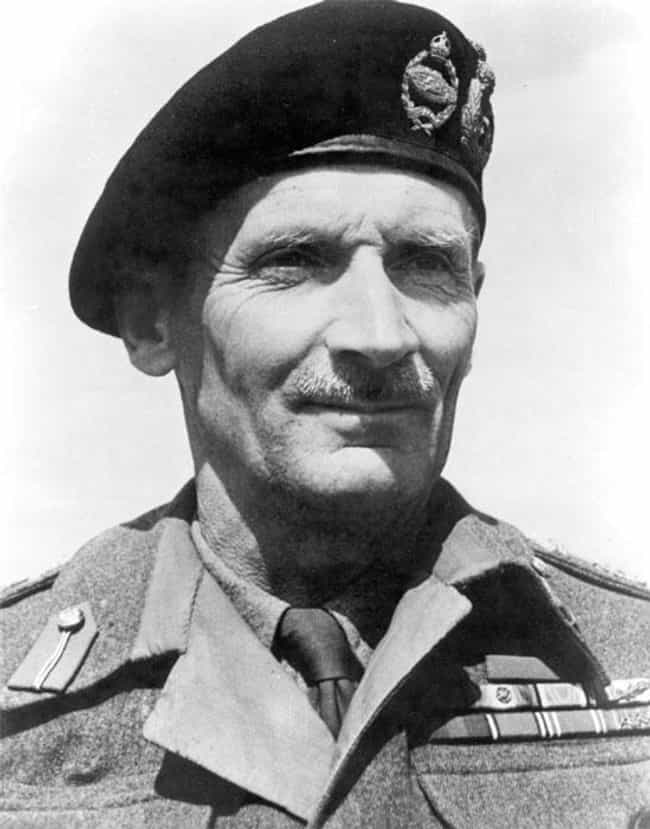 Perhaps the most famous political decoy, soldier M. E. Clifton James successfully impersonated General Bernard Montgomery ("Monty") for intelligence purposes during World War II.[6]
In 1940, James acted in an Army production called When Knights Were Bold and his photograph appeared in an Army newspaper with a remark about how much he resembled General Montgomery.
As a result, he was approached by actor David Niven in May 1944. Niven, then a Colonel in the Army Kinematograph Section, told James he was wanted to impersonate "Monty", as this would allow Montgomery to be somewhere else, thus confusing the Germans.
James had to learn Montgomery's gestures, mannerisms, gait and voice and had to give up smoking.
Because James had lost his right-hand middle finger in the First World War, a realistic replacement was made.
Even his wife had to be deceived and was both kept in the dark and sent back to Leicester. Once he was trained, his trip as "Monty" was to Gibraltar and from there to Algiers. "Monty's" presence succeeded in confusing the Germans in regard to the invasion plans.
James was later the subject of a biopic called I Was Monty's Double starring James himself in (of course) the double role as Monty and himself.
The second (and less famous) "Monty's Double", Keith Deamer Banwell,[7] was serving with the land-based Long Range Desert Group.
Banwell was captured in a raid on Tobruk, but with a friend managed to steal a German vehicle and escape. During a subsequent raid on Crete he was taken prisoner at Heraklion and put under the personal supervision of former world heavyweight boxing champion Max Schmeling, who was serving in the German Army.
Banwell and a few of his comrades managed to slip away from their captors and then acquired an assault landing craft. With the help of some Cretan fishermen they made their getaway, but the craft ran out of fuel and drifted for nine days before reaching the North African coast. The privations of this voyage put Banwell in hospital for 12 weeks.
When he had recovered, someone noticed that he bore a resemblance to General Montgomery. It was decided that he participate in deception ploys, and so Banwell was sent to Cairo to meet Montgomery, given the appropriate clothing, insignia and General's badges and sent on trips around the Middle East to confuse enemy spies.
However, as he was considerably taller than Montgomery, he was told that on no account should he get out of the car. Banwell, finding the assignment boring, sought a return to the infantry.[8][9]
Birthplace: Kennington
Nationality: United Kingdom

Agree or disagree?