Film Trivia

The Most Commonly Misquoted Film Quotes

Film quotes are a huge part of everyday conversations, but there a lot of famous movie quotes that aren't actual quotes at all. One of the most famous reveals in movie history, the line, "Luke, I am your father," is a misquote. That's just one of many, many misquoted movie lines. "Play it again Sam," "Do you feel lucky, punk?," and "I want to suck your blood"... All of these are really great lines, and most people could easily identify the films in which they supposedly originated.
The truth is, however, that none of these lines are in any movies; they are misstatements or outright incorrect versions of the actual quotes. Here is a list of the most popular misquoted quotes, along with the REAL quotes that appear in some of the most famous and iconic films of all time.
What are the most commonly misquoted movie quotes? What's the real version of Darth Vader's "I am your father" quote? Which popular movie quotes are the most misquoted? This list will provide the answers.
There are so many famous lines from Casablanca, but there is one quote that has become part of pop culture "Play it again Sam". You hear it in movies, in passing conversations, in songs, all over...only one problem they never said it in the movie. They do say something similar, when Ingrid Bergman's character Ilsa comes to Rick's bar she recognizes
the piano player
Sam. She calls him over and says "Play it once Sam, for old times sake." Then she says "Play it Sam, play
As Time Goes
By." The line is often credited to Bogart but he never says anything close to it, the only line regarding the song would be when he yells, "You played it for her, you can play it for me…If she can stand it, I can. Play it!" But never once does anyone utter the famous "Play it again Sam" line.
Also Ranked
#38 on The Best War Movies Ever
#16 on The Greatest World War II Movies of All Time
#20 on The Best Movies of All Time
#53 on The Greatest Chick Flicks Ever Made
see more on Casablanca
"Luke, I am your father" commonly believed to have been said by Darth Vader, this quote did not actually occur at all. The actual quote was "No, I am your father" and it was not even delivered on camera – it was dubbed in later; what was originally said on camera was "Obi-Wan killed your father".
Also Ranked
#3 on The Most Rewatchable Movies
#7 on 'Old' Movies Every Young Person Needs To Watch In Their Lifetime
#4 on The Best Movies of All Time
#6 on The Best '70s Movies
see more on Star Wars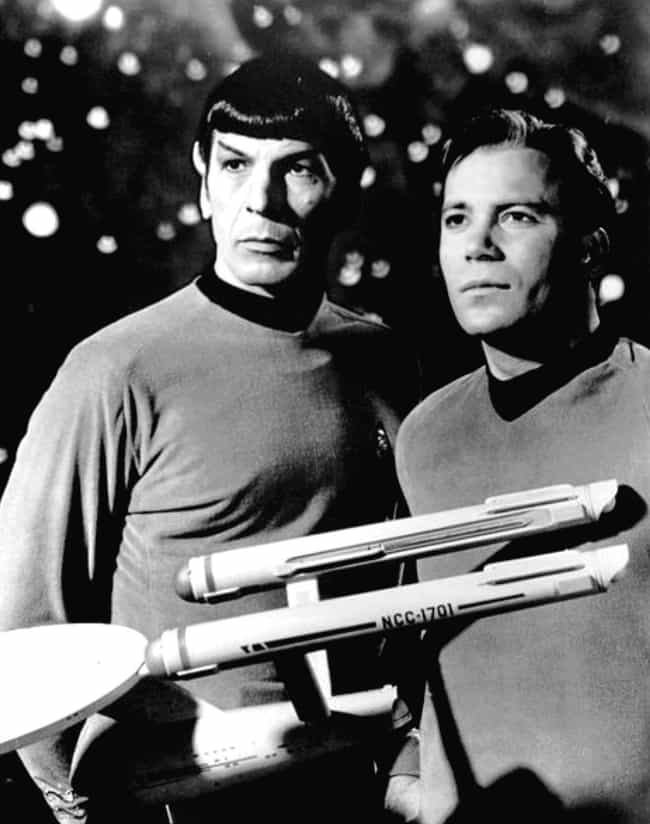 "Beam Me Up Scotty!" Nope, never happened Kirk didn't say it the closest he ever came was "Scotty, beam me up".
Also Ranked
#22 on The Best Alien Movies Ever Made
#18 on Live Action Films with the Best CGI Effects
#21 on The Greatest Movies to Watch Outside
#77 on The Greatest Film Scores of All Time
see more on Star Trek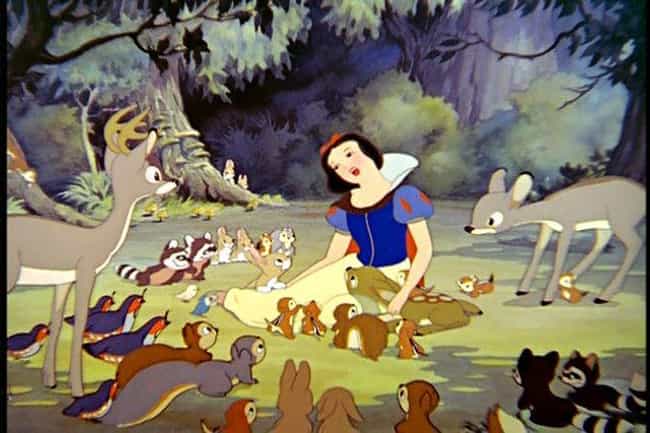 "Mirror, mirror on the wall...who is the fairest of them all?" Classic Snow White quote; it's just not the quote that's said in the story. That's getting ready to change, as there's an influx of Snow White remakes coming out in 2012, all of which plan to capitalize on the original's most iconic (if absent) line. One is even called "Mirror Mirror!" Judging from trailers, the evil queen in both films will say "mirror, mirror on the wall," even though originally the line was "Magic mirror on the wall, who is the fairest of them all?"
Also Ranked
#45 on The Best Animated Films Ever
#42 on The Best Musical Movies of All Time
#59 on Musical Movies With the Best Songs
#13 on The Best Disney Animated Movies of All Time
see more on Snow White and the Seven Dwarfs