Watchworthy
The Most Shocking Guest Appearances On Sacha Baron Cohen's 'Who Is America?'
Updated June 14, 2019
432 votes
123 voters
6.6k views
9 items
List Rules Vote up the interviews that were so shocking you could barely watch; vote down the ones that were pretty run of the mill.
Sacha Baron Cohen, the comedian and provocateur who rose to fame with the success of the 2006 film Borat, once again got into character in 2018 for the Showtime program Who Is America?, where he uses a series of over-the-top personas to interview various public figures. The results range from hilarious to downright cringe-worthy. From reality stars like Corinne Olympios to high profile politicians like Dick Cheney and Bernie Sanders, Cohen has certainly baffled - and occasionally offended - a lot of people. Which appearances were the most scandalous? Help decide below!
One of Cohen's trademark techniques is baiting politicians who appear on Who Is America? into agreeing to outlandish scenarios and getting caught revealing their inner prejudice or foolishness. The program triggered the Jason Spencer scandal, in which Cohen got the Georgia lawmaker to drop his trousers and scream racial epithets on camera; however, not all Who is America? guests are duped by Cohen. One Florida Republican refused to endorse a phony organization and Bernie Sanders appeared surprisingly calm during an interview in which Cohen's character became increasingly unintelligible.
Out of all these appearances, which ones are the most shocking? Vote up the most outrageous guests below.
Data-driven recommendations based on voting from over 40 million monthly visits to Ranker.
Try the free app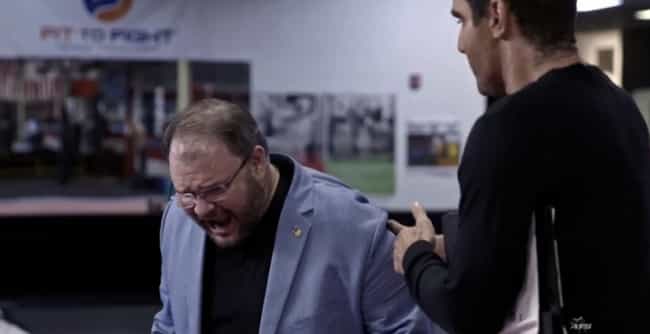 Georgia lawmaker Jason Spencer's appearance on Who is America? caused massive backlash and calls for his resignation across the state. Cohen, appearing as his Israeli anti-terrorism expert character, met with Spencer under the guise of teaching him self defense against potential terrorists. Cohen warned Spencer, due to his political beliefs regarding Islam, he had a good chance of being targeted by Isis. Cohen convinced Spencer to engage in various antics, including screaming a racial epithet and dropping his pants, in order to confuse and distract potential assailants.
While Spencer initially refused to resign and defended his actions, he eventually announced his resignation would be effective on July 31, 2018.
Trent Lott, former Senate Majority Leader, was one of four Republican politicians to appear on the first episode of Who Is America? Lott appeared in a fake PSA to endorse a phony program called Kinderguardians, promoted by Cohen's Israeli anti-terrorist expert character. Congressmen Dana Rohrabacher (R-CA), Joe Wilson (R-SC), and Joe Walsh (R-IL) also appeared in the ad promoting the program. The program claimed to advocate arming preschoolers and teaching young children to use firearms.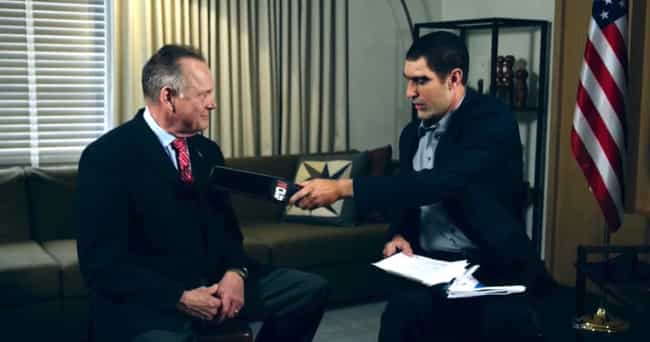 Former Republican Senate candidate Roy Moore appeared on the third episode of Who is America? and it was arguably one of the most uncomfortable appearances yet. Cohen interviewed Moore in character as Isaraeli anti-terrorism expert General Erran Morad, and he introduced "the latest Israeli gadget" to Moore: a wand that detects pedophiles.
Cohen told Moore that the tool helps identify sex offenders by picking up on a certain chemcial. Cohen told Moore that, "It turns out that sex offenders and particularly pedophiles secrete an enzyme for DDHT, which is actually detectable. It is three times the level of non-perverts, so the phrase 'sweating like a rapist' is actually based on science."
Cohen waved the wand over Moore, setting it off. Cohen asked Moore if he had switched jackets with anyone, saying it must be faulty. Cohen tested the wand on a crew member and then again on Moore. It beeped.
Moore denied ever being accused of any sort of sexual misconduct, even though in November 2017, multiple women claimed Moore sexually abused or assaulted them when they were teenagers. Moore refuted the wand's abilities and then walked off set, saying, "It's been nice. I support Israel. I don't support this kind of stuff."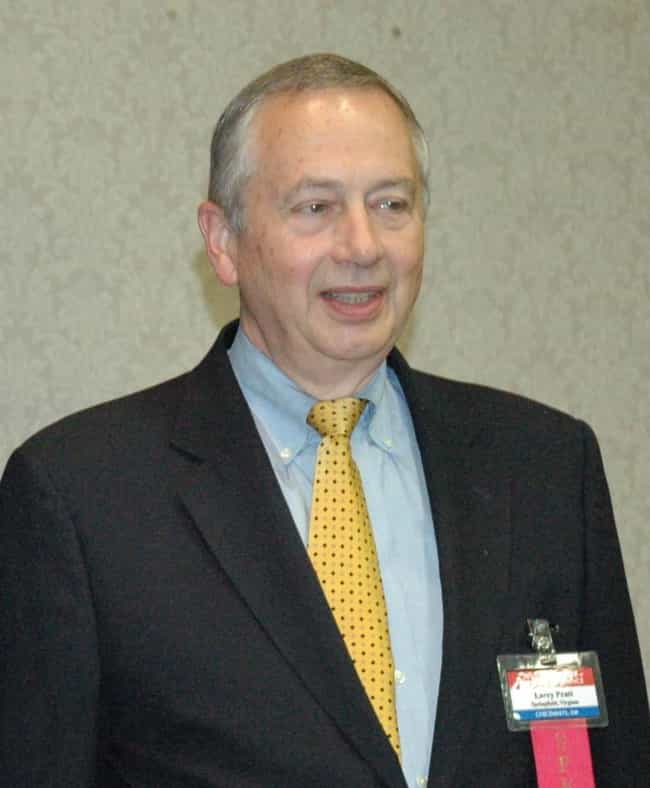 Acting in character as Israeli terrorism expert Erran Morad, Cohen made a joke about marital rape to Larry Pratt. Pratt, who laughed at the joke, is a lobbyist and the executive director of Gun Owners of America. The joke caused some controversy, both from people criticizing Cohen over the inappropriate humor and those criticizing Pratt himself for being complicit.
Later in the program, Pratt appeared on a fake PSA to endorse a program called Kinderguardians, which claimed to train young children to operate firearms.