Movie Quotes

The Moth Diaries Movie Quotes

21 votes
8 voters
3.3k views
8 items
'The Moth Diaries' movie quotes include some of the most memorable lines from this horror drama based on the 2002 Rachel Klein novel of the same name. 'The Moth Diaries' stars Sarah Bolger as Rebecca, a student at an exclusive boarding school who befriends the school's popular girl, Lucie (Sarah Gadon). When Lucie starts up an intense, disturbing friendship with another new student, the mysterious Ernessa (Lily Cole), Rebecca senses something is terribly wrong. Could Ernessa be hiding a horrific secret? This list includes several good quotes from 'The Moth Diaries,' but if you know of any that are missing, add them. Also, be sure to vote for your favorite 'Moth Diaries' film quotes!
'The Moth Diaries' movie, directed by Mary Harron ('American Psycho,' 'I Shot Andy Warhol'), also stars Scott Speedman as Mr. Davies, the school's literature professor. When Rebecca starts classes, she begins keeping a diary of all her thoughts and observations -- including those about Ernessa. Could Ernessa actually be a vampire? Rebecca suspects the answer is "yes," but she has no proof. Is she losing her mind? When students begin dying at the school, Rebecca realizes she's got to find out what's going on -- no matter the cost.
If you're looking for more excellent movie quotes, check out these pages for the most memorable lines from
'The Cabin in the Woods,'
'Damsels in Distress,'
'The Lucky One,'
'The Hunger Games,'
the 'Twilight Saga: Breaking Dawn,'
'The Woman in Black,'
'Darling Companion,'
'The Descendants,'
'The Iron Lady,'
'Chronicle,'
'The Three Stooges,'
'Mirror Mirror,'
'Wanderlust,'
and
'Casa de Mi Padre.'

Rebecca: "Something terrible is happening. It's like she's invading my mind..."
Rebecca begins to suspect something isn't right with Ernessa early on. Now, she's beginning to feel that somehow, Ernessa is controlling her thoughts. Is Rebecca losing her mind, or is Ernessa trying to make it seem that way?
Should this be higher or lower?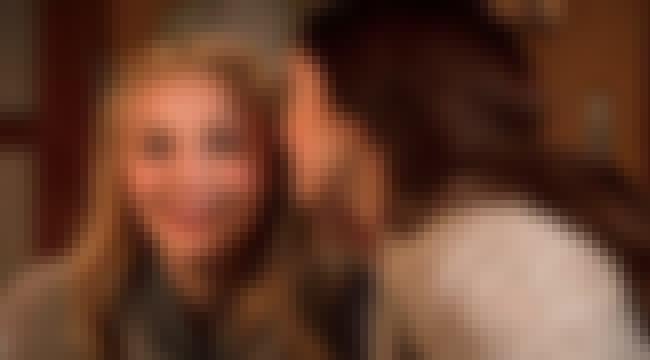 Mr. Davies: "In all of the classic Gothic horror stories we see anxiety about female power, female sexuality. A mysterious stranger begins to take over the narrator."
There's that word again: mysterious. Mr. Davies' lessons about Gothic literature seem very fitting, considering what may (or may not) be going on with Ernessa, Lucie and Rebecca...

Should this be higher or lower?

Lucie (to Ernessa): "She's a nice person if you give her a chance."
Uh oh. Lucie's under Ernessa's "spell" now. Her friendship with this new student threatens to undermine the close relationship she has with Rebecca. Here, she's already defending Ernessa to Rebecca -- making Rebecca even more suspicious about Ernessa's motives.
Should this be higher or lower?

Rebecca: "I wonder what her secret is?"
Lucie: "Well everyone's got one."
Ernessa is the new girl at school, and with that comes some speculation about her story: Who is she? What's her secret? Lucie and Rebecca wonder about Ernessa immediately, because she's so mysterious.
Should this be higher or lower?