Total Nerd 'The Net' Is A Mess Of A Movie That Gets Almost Everything Wrong About How The Internet Works

What could be better than a terrified, '90s-era Sandra Bullock on the run from cyber terrorists bent on ruling the world? If you haven't seen The Net since it's release in 1995, it's definitely worth a rewatch. When the movie was first released in the mid-90s, it thrilled audiences with its grim predictions of how the internet was just begging to go horribly wrong. The film more or less test-drove its horrifying warnings on an unsuspecting character named Angela Bennett, who was played by 90s Sandra in all her "it girl" glory.
These days, however, The Net is still a super fun movie - but for a very different set of reasons. In the past few decades, the film's fears and predictions have become so outdated that it's now sort of accidentally hysterical. Laden with alarming warnings from 90s filmmakers, parts of the film haven't aged well over time. Though it had audiences on the edge of their seats back when few people knew their way around a PC, it doesn't hold the same stakes in an age in which everyone carries around a computer in their pockets.
The Movie Has A Pretty Extreme Idea Of What 'Identity Theft' Is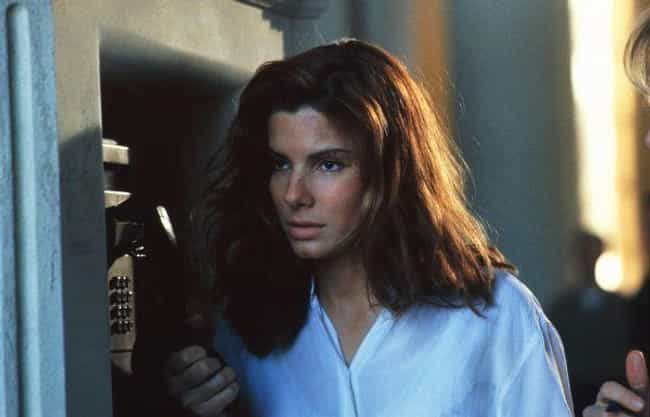 One day, you're a bit of hermit, chatting up strangers online and working from home. The next, it's as if you've never even existed at all. What caused the big shift? Little more than a few mouse clicks by a secret online shadow organization. Such is the plight of The Net's Angela Bennett when cyber terrorists change her online identification records.
In its attempt to put the fear of this new, subversive, and unknown technology into would-be internet users everywhere, The Net presents a pretty fragile version of identity security. Though identity theft can and does happen, it's virtually impossible to erase every trace of yourself from the web - even if you want to. If someone were able to pull it off, many social media companies today keep their own records of a person's profile - even if that person deleted their account. Thoroughly wiping someone's entire existence off the internet would take weeks or months just to track who has access to your information.
The Website Designs In The Movie Are Actually Better Than Actual Websites In 1995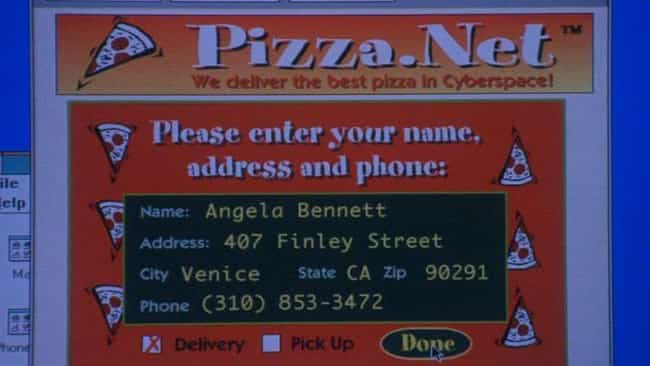 Though most viewers today probably consider the websites in the film to be ancient-looking, they were considered revolutionary back in the day. When the movie debuted in the mid-90s, most websites were still pretty archaic compared to modern standards.
While someone seeing the film for the first time today would either take no notice of Angela ordering pizza or booking airline tickets online, or maybe comment on how dated the websites look, these scenes were initially intended to be innovative. When the movie was first released, simplified user interfaces and the conveniences that come with them were previously unseen and were intended to serve as hilarious novelties.
The Characters Are Horrified By Having Their Personal Lives Constantly Monitored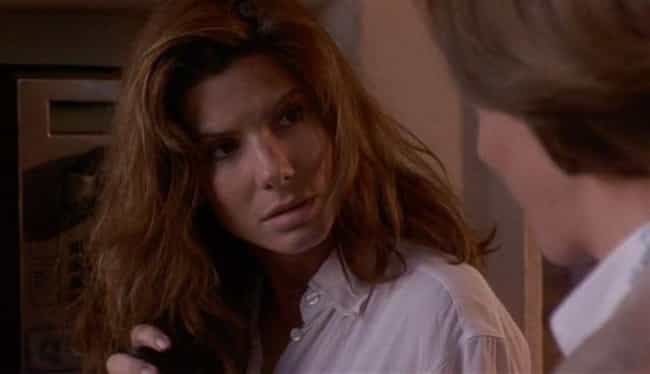 In one scene, a horrified Angela describes to a friend the reality of the web as she's discovered it:
They knew, they knew everything about me. They knew. They knew what I ate, they knew what I drank, they knew what movies that I watch, they knew where I was from, they knew what cigarettes I used to smoke, and everything they did, they must have watched on the internet, watched my credit cards. Our whole lives are on the computer.
Though this concept was intended to strike fear into the hearts of 90s viewers, one blogger pointed out that it's more or less exactly how Facebook works today. Though it is still unsettling, such realities have become a pretty universally accepted realities of online life.
The Movie Presents Every Internet User As A Secluded Hermit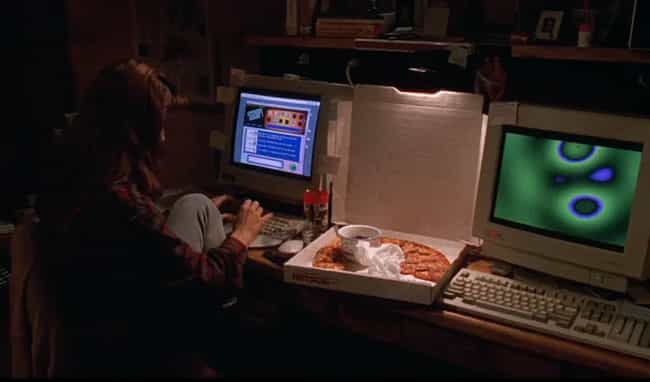 When it first came out, The Net played like a cautionary tale about all the dangers that could come along with the internet's rise in popularity. Our heroine, a sexy tech nerd, spends most of her days in front of various screens and rarely leaves the comfort of her own home. Consequently, she becomes so withdrawn from the world that her whole identity is drawn into question when a cyber terrorist rearranges her online identity records.
While there's definitely something to be said for the danger of too much time online, it's certainly not the whole story. If anything, technology is now so advanced that it makes it easier to stay in touch with more people in our lives. These days, if online bad guys ever try to change our names, all we'd really have to do would be to ask for a little help on Twitter. Within 10 minutes, we'd have everyone from our fifth grade classmates to our great aunts stepping forward with old Instagram pictures that could help validate our identities.