Entertainment
Behind-The-Scenes Stories From 'The NeverEnding Story' Are As Fantastic As The Film Itself

Michael Ende's beloved children's book, The NeverEnding Story, was made into an equally beloved movie in 1984. Though Ende himself was one of its biggest critics, the adaptation was a global box office smash, featuring imagery and ideas that both enthralled and terrified an entire generation of young cinema-goers.
The story centers around a young misfit, Bastian, who takes refuge from his school troubles - and the trauma of losing his mother - in a world of fantasy, more specifically the world of Fantasia from the book The NeverEnding Story. The tale into which he is drawn follows a young hero named Atreyu, who embarks on a dangerous quest to save Fantasia from a mysterious entity known as "The Nothing." As the story and film progress, Bastian begins to realize that he may have an actual role to play in the fate of this fictional world.
Unlike the flight of the magical luck dragon, Falkor, production on the blockbuster was far from smooth, as these personal stories from those involved will reveal.
Noah Hathaway Suffered A Serious Accident During Production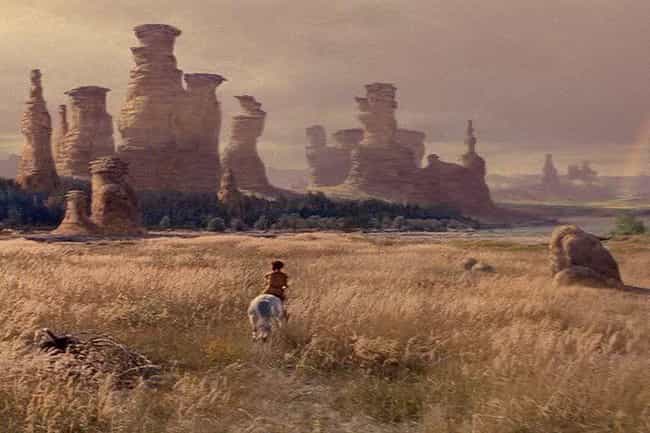 Noah Hathaway, who played boy-hero Atreyu, had already been acting for much of his life before he joined the production at the age of 12. Unfortunately, his star-making role left him permanently scarred. While learning how to ride a horse - a key aspect of his character - Hathaway was bucked off when one of the horses failed to pull off a stunt.
"It didn't jump the fence and fell on top of me," Hathaway recounted in 2015. His resulting spinal fractures led to titanium screws and a two-month hospital stay. He said, "On one end it's some of the most wonderful parts of my life, and in another respect it's part of the worst parts of my life."
Everyone On Set Dreaded Filming The Infamous Swamp Scene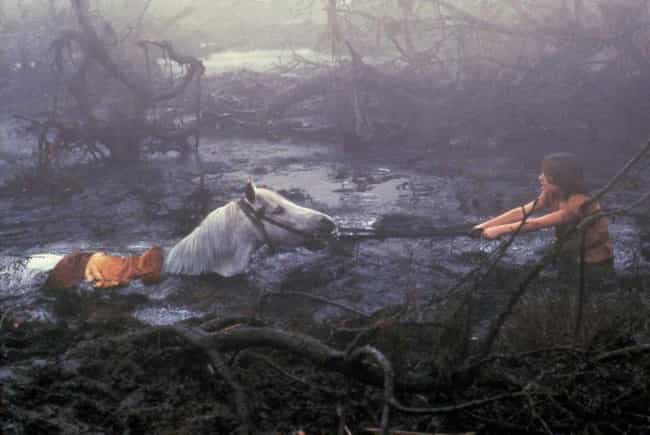 The demise of Atreyu's faithful horse, Artax, is indelibly burned in the memories of an entire generation. Incidentally, this drama was heavily reflected behind the scenes. According to director Wolfgang Petersen:
We all dreaded filming that scene, with Artax going down. We actually had two horses, both exactly the same. It took weeks and weeks for the handlers of the horses to train them to go down and not be afraid... None of us liked to [film] it, to be honest. It was so sad and still when I see the movie, I have to take a deep breath before I watch the scene.
The effect was achieved with the help of a hidden hydraulic platform under the Arabian-Welsh mares.
Author Michael Ende Hated The Film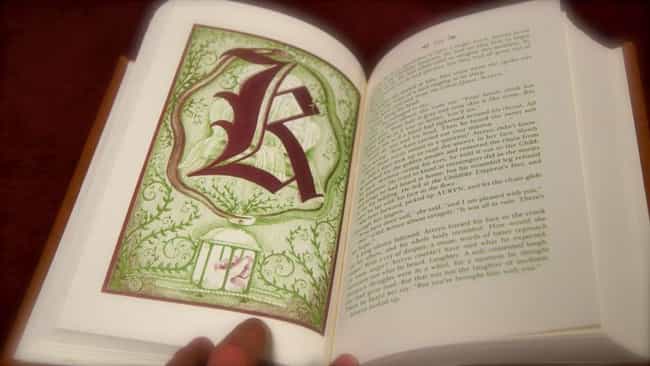 Michael Ende never hid his passionate distaste for "that revolting movie." He lamented in 1984, "The makers of the film did not understand the book at all. They just wanted to make money." Ende took home $50,000 for selling the rights to the story, and though he was initially optimistic about the adaptation, he requested his name be removed from the credits when he wasn't allowed a final say on the script.
In 2014, director Wolfgang Petersen defended the film, explaining that he simply couldn't include every one of Ende's fantastical creatures due to special effects constraints: "A lot of people thought Michael Ende was a saint - that's how big that book was - and I think it got a little bit to his head."
According To The Cast, Noah Hathaway Was A Pain To Work With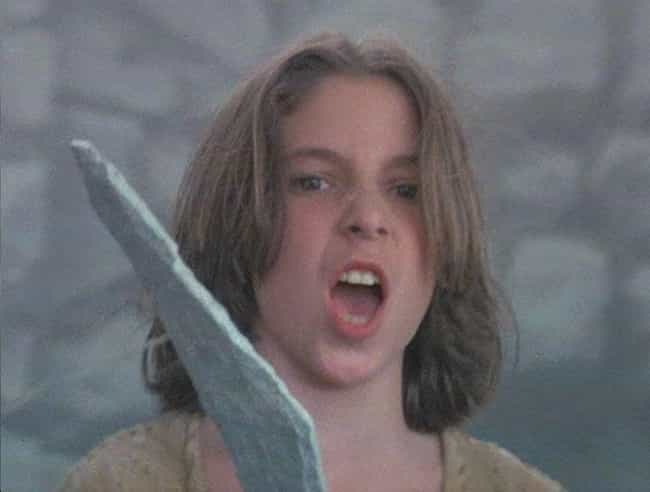 According to special effects director Brian Johnson, the film's 12-year-old star, Noah Hathaway, was "a bit of a pain... frankly. It was very difficult for [Petersen] to get anything out of him. Barret Oliver [Bastian] delivered all the time, he was just brilliant, absolutely brilliant."
Director Wolfgang Petersen concurred with the special effects director:
[Hathaway] I didn't care for so much because he had an attitude. But it was an attitude that you could tell was put there by his parents. They were making so many demands and were essentially trying to blackmail the production.