Photo: Warner Bros. Pictures
mystery entertainment
The Nice Guys Movie Quotes

81 votes
51 voters
6.5k views
The Nice Guys movie quotes tell the tale of two unlikely partners who must work together to solve the crime of the century. The mystery comedy was directed by Shane Black using a screenplay he co-wrote with Anthony Bagarozzi. After premiering at the Cannes Film Festival, The Nice Guys opened theatrically in the United States on May 20, 2016.
In The Nice Guys, it's the 1970s and Jackson Healy (Russell Crowe) is a hired enforcer who is tasked with shaking down private detective Holland March (Ryan Gosling). But sometime after their violent initial encounter, Healy reaches out to March to work together in solving a case of a missing girl. Hired by Judith Kutner (Kim Basinger), the duo seek to find Kutner's daughter, Amelia (Margaret Qualley).
But this case is no normal one as it is very high profile and involves the mob's intent to take over Los Angeles. Bodies are falling on a regular basis, including what appears to be a suicide by adult film star Misty Mountains (Murielle Telio). In order to find Amelia, March and Healy must not just work together, but also solve a criminal conspiracy that dangerously spans far and wide.
The Nice Guys
joined theaters in late May when it opened alongside the likes of
Neighbors 2: Sorority Rising
,
The Angry Birds Movie
,
The Lobster
,
Money Monster
, and
Captain America: Civil War
.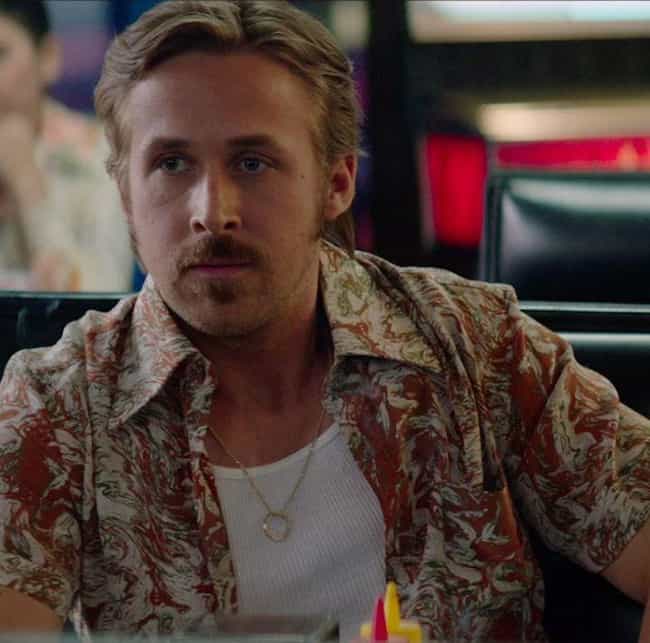 Holly March: Dad, there's like whores here and stuff.
Holland March: Sweetheart, how many times have I told you, don't say, "and stuff?" Just say, "there are whores here."
When daughter Holly points out the demographics of the Hollywood party they are attending, Holland reminds her of what he's told her before. Apparently saying "and stuff" is worse than calling women whores.

Should this be higher or lower?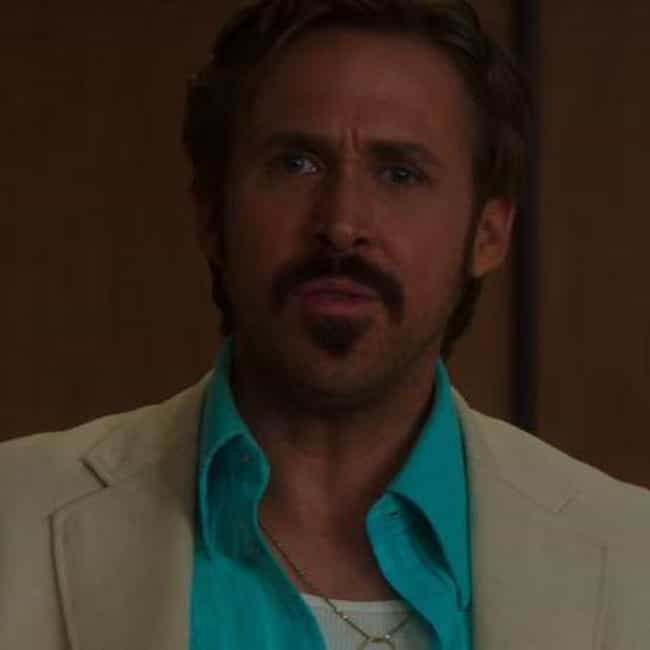 My Husband, He's Gone Missing
Fred's Widow: It's my husband, he's gone missing.
Holland March: Missing?
Fred's Widow: I'm terribly worried. It's just, Fred's never been gone this long before.
Holland March: How long has he been missing?
Fred's Widow: Since the funeral
Holland March: Well, I can start right away.
Private investigator Holland March meets with Fred's widow as she's called upon him to help her find Fred. While March sees Fred's urn on the mantle in their home and knows he's dead, he takes the case anyway.

Should this be higher or lower?
We're Going to Play a Game
Holland March: Who is it?
Jackson Healy: Messenger service... March, we're going to play a game.
Holland March: I think you have the wrong house.
Jackson Healy: It's called, shut up unless you're me.
Holland March: I love that game.
Jackson Healy: You're a private investigator?
Holland March: There's 20 bucks in there, all right? Just take it.
Jackson Healy: No, I told you. I'm not here for that. I'm a messenger. Give me your left arm.
Holland March: No
Jackson Healy: Yeah, come on!
Holland March: No
Jackson Healy: When you're talking to your doctor
Holland March: No!
Jackson Healy: You tell him you have a spiral fracture
Holland March: No!
Jackson Healy: Deep breath
...
Jackson Healy: I'm not in the yellow pages. If you got trouble with someone, you might ask around for me. I'm Jackson Healy.
When Healy is tasked with shaking down March, their first meeting turns violent fast. While Healy is impressed that March is a private investigator, that doesn't stop him from breaking March's arm like he was sent there to do.
Should this be higher or lower?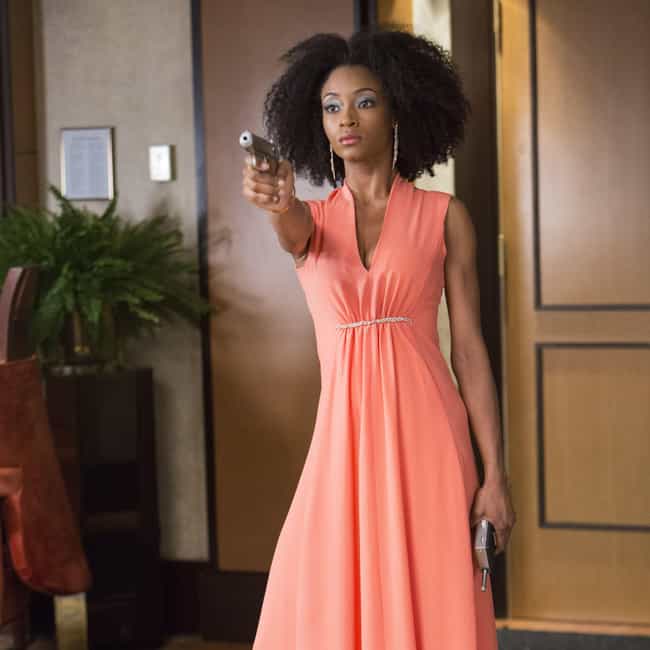 Tally: Weapons on the floor!
Holland March: This is not you. You're not a murderer!
Jackson Healy: She just killed three people.
Holland March: I know, but I'm saying, deep down.
Holland March tries to talk Tally down when Tally holds him and Healy at gunpoint. Despite her just killing three other people, March attempts to reason with her soul.

Should this be higher or lower?