Comedy

The Peanuts Movie Quotes

61 votes
33 voters
3.3k views
8 items
The Peanuts Movie quotes bring the beloved Charles Schultz comic strip to life for the fifth-ever feature film. Using Schultz's characters, Craig Schulz, Bryan Schulz, Cornelius Uliano and Paul Feig wrote the screenplay which Steve Martino directed. Showing in 3D, the computer-animated comedy film opened in theaters in the United States on November 6, 2015, the 65th anniversary of the comic strip.
In The Peanuts Movie, Charlie Brown (voiced by Noah Schnapp) is eager to start fresh with a new neighbor kid, the Little Red-Haired Girl (voiced by Francesca Capaldi) to reverse a trend of embarrassing himself in front of the other kids, including Lucy (voiced by Hadley Belle Miller), Sally (voiced by Mariel Sheets), Patty (voiced by Anastasia Bredikhina), Schroeder (voiced by Noah Johnston), Marcie (voiced by Rebecca Bloom), Peppermint Patty (voiced by Venus Schultheis), Franklin (voiced by Mar Mar), Pig-Pen (voiced by AJ Teece) and, of course, Linus (voiced by Alexander Garfin).
Meanwhile, Snoopy (voiced by Bill Melendez using archival recordings) faces his nemesis, the Red Baron but also enjoys a love interest of his own, Fifi (voiced by Kristin Chenoweth). Of course, the usual Peanuts antics are all there too as the crew deals with life, love and the ever-incoherent voices of adults.
The Peanuts Movie
will surely bring families to theaters already showing other great films such as
Spectre
,
Our Brand is Crisis
,
Burnt
, and
Suffragette
.
Snoopy, What Would I Do Without a Friend Like You?
Charlie Brown: A dog doesn't try to give advice or judge you, just love you for who you are. It's nice to have someone who will just sit and listen to you. Snoopy, what would I do without a friend like you?
Charlie Brown touches on just a few reasons why dogs rule. They offer unconditional love and that's priceless.
Should this be higher or lower?
The Opportunity to Start Over
Charlie Brown: I just hope this new kid has never heard of me. It's not often you get the opportunity to start over with a clean slate. This time, things will be different. I'm going to change who I am and become a winner.
...
Everyone: He did it!
When Charlie Brown sees a new kid move into the neighborhood, he also sees an opportunity to start fresh. This, however, ends fast after he soon makes a fool of himself in front of everyone, new girl included.
Should this be higher or lower?
I'm About to Talk to the Little Red-Haired Girl
Charlie Brown: I can't believe I'm about to talk to the Little Red-Haired Girl... Ahhh!
...
Little Red-Haired Girl: Hello? Hmph
Snoopy: Eh
Charlie Brown thinks he's worked up the courage to go talk to the Little Red-Haired Girl and goes as far to walk up to her door before he chickens out. When Snoopy rings the door bell anyway, things get awkward fast.
Should this be higher or lower?
If You Really Want to Impress People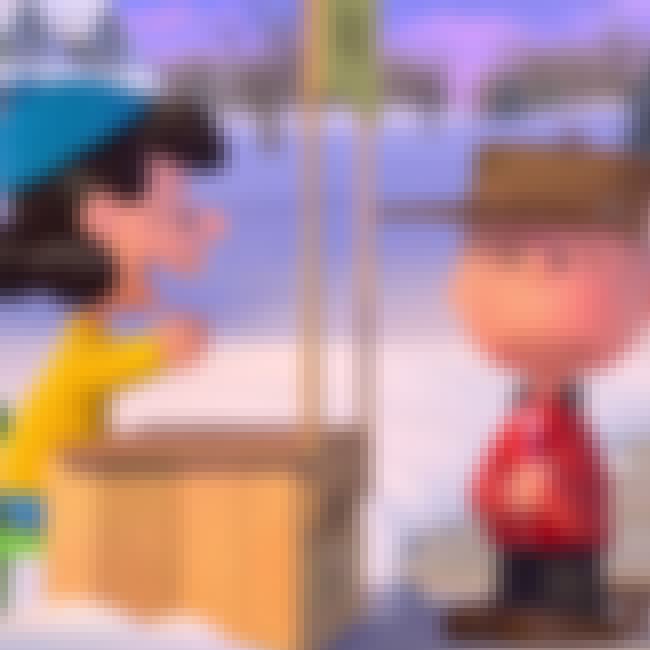 Lucy van Pelt: If you really want to impress people you need to show them you're a winner. Of course when I say you, I don't mean you personally.
When Charlie Brown visits Lucy's psychiatric advice booth for some help, she does offer him some wisdom on
how to
impress people. She, however, makes it clear that he's wildly unsuitable to ever accomplish this. It's not very helpful advice but for five cents, you get what you pay for.

Should this be higher or lower?