Entertainment
The Perfect Match Movie Quotes

Updated November 6, 2017
147 votes
135 voters
5.6k views
The Perfect Match movie quotes tell what happens when a serial casual dater takes a dare to try monogamy for a while. The romantic comedy was written by Brandon Broussard, Gary Hardwick, and Dana Verde, and directed by Bille Woodruff. The Perfect Match opened in theaters in the United States on March 11, 2016.
In The Perfect Match, Charlie (Terrence J) is a successful, wealthy entertainment agent who loves his women. He's made a habit out of chasing a woman just long enough to have sex then losing interest nearly immediately. While this suits him, his friends, including Rick (Donald Faison), Pressie (Dascha Polanco), Victor (Robert Christopher Riley) and Ginger (Lauren London), along with his sister Sherry (Paula Patton), urge him to grow up emotionally and romantically.
So Charlie agrees to a bet with his friends who wager that if he dates the same woman for 30 days, the same amount of time before Ginger and Victor's wedding, that he will leave a changed man. Charlie thinks this will never happen but after he meets Eva (Cassie Ventura), he realizes that maybe he does have the capacity to love one woman after all.
The Perfect Match
had some competition at the box office when it opened alongside
10 Cloverfield Lane
,
Whiskey Tango Foxtrot
,
Knight of Cups
, and
Zootopia
.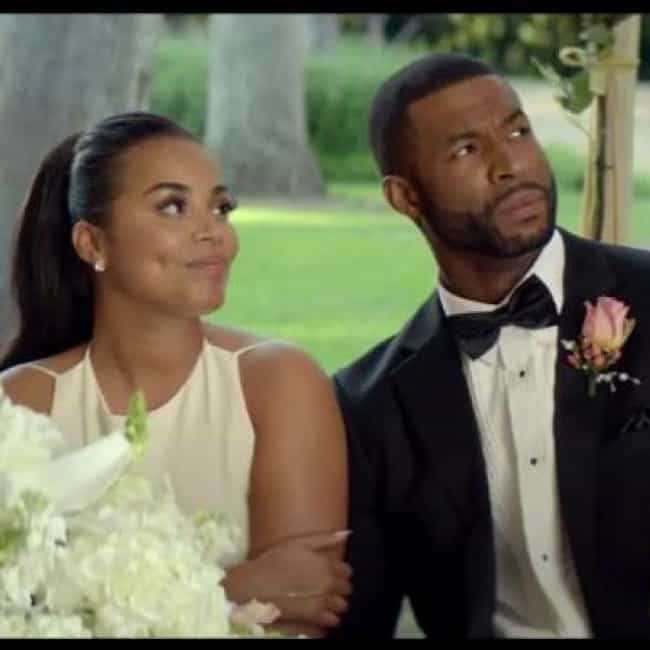 Nothing More Important in Life
Charlie: There's nothing more important in life than going after what you love.
Speaking at the wedding of Victor and Ginger, Charlie shows a new side of himself when discussing love. Perhaps this experiment to date a woman longer than usual has changed him for the better.
Should this be higher or lower?
Charlie: Look, you've been dreaming about being with Ginger since we were kids. You been dreaming about having little Rickys running around, and I've been dreaming about making money, driving a fast car and hooking up with models.
Rick: Take us on a bet. You date a woman until Vic's wedding and you see if you get attached.
Charlie's best guy friends take him to task on his casual dating style and issue him a challenge. They task him to date one woman for 30 days and see if it changes him.
Should this be higher or lower?
I Want to Try Something New
Eva: So, you've never been in a long term relationship?
Charlie: No, you?
Eva: I've never been in a short relationship... I want to try something new.
The dating styles of Charlie and Eva cannot be more different. He's never been one for commitment and she's never been a player. Perhaps they are the perfect match.
Should this be higher or lower?
Sherry: My little brother, your heart is frozen because of your emotional immaturity.
Acting as the older sister/professional therapist she is, Sherry confronts Charlie as they meet for a smoothie. She encourages him to grow emotionally so he can find out what love is like.
Should this be higher or lower?