Weird History
Here's What Happened To Everyone From 'The Princess Bride'

Updated May 23, 2019
82.5k views
11 items
The Princes Bride was released in 1987, and yet decades later it remains one of the most beloved and most-quoted films of all time. You could say it's almost "inconceivable" for someone to not like this movie. Rob Reiner directed the fantasy classic, which was based off William Goldman's book of the same name. All The Princess Bride characters are compelling, and the entire film is a pleasure to watch again and again, but what has happened to the cast in the years since the film was released?
A few were already at the peak of their fame when they signed on to do the movie, while, for one actor, the movie helped launch a wildly successful career that is still going strong today. Sadly, a couple of these actors are no longer with us. Fortunately their legacy will be remembered, along with all the actors who starred in The Princess Bride, in the hearts and minds of all who've seen this fantastic film.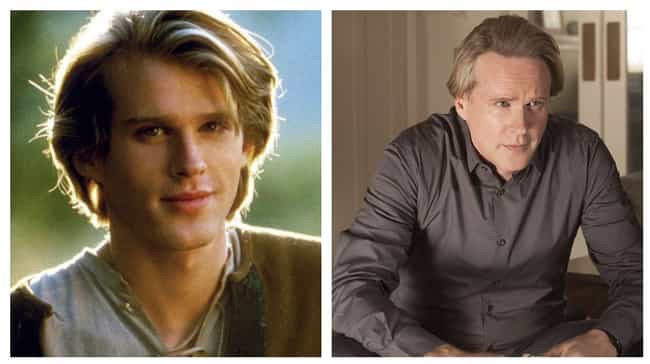 Cary Elwes played the innocent farm boy-turned-pirate and Princess Buttercup's true love, Wesley. While he played the romantic lead in films before, such as Guildford in Lady Jane with Helena Bonham Carter, this was the role that helped launch his career. "I'm very proud of it," he said. "It gave me the career and life I have, so I'm very grateful for it."
After Princess Bride, Elwes went on to star in another wildly popular movie, Mel Brooks's Robin Hood: Men in Tights, in 1993. He also starred in Bram Stoker's Dracula and in Kiss the Girls. His acting career slowed down in the early '00s, but he had a significant role in the 2004 horror movie Saw. He then did a lot of small roles on TV throughout the 2010s. In 2017 he played Professor Sinclair Wilde on Life in Pieces.
Age: 56
Birthplace: England, London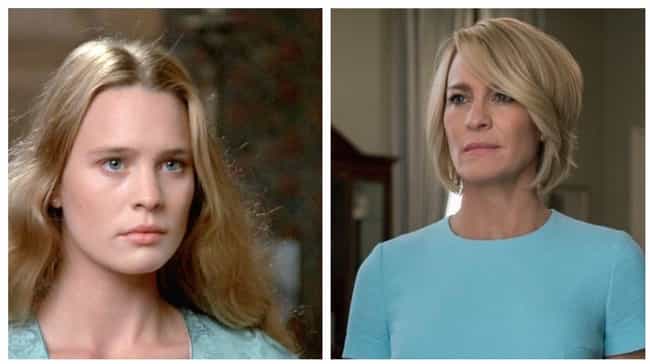 Before Princess Bride, the angelically beautiful Robin Wright was a soap actress on Santa Barbara. She was cast last-minute for the role of Princess Buttercup, but looking back, Reiner couldn't have made a better choice. Her career took off after the movie. She went on to star in one of the best movies of the '90s, Forrest Gump, as the title character's love interest, Jenny. She married Sean Penn in '96 and the marriage lasted for 14 years, resulting in two children. She had a bit of a lull in her career throughout the mid-aughts, but made a comeback with Netflix.
Wright took on the major role of Claire Underwood in House of Cards. After Kevin Spacey was kicked off the show following sexual abuse allegations, Wright took the lead in the final season.
Age: 52
Birthplace: Dallas, Texas, United States of America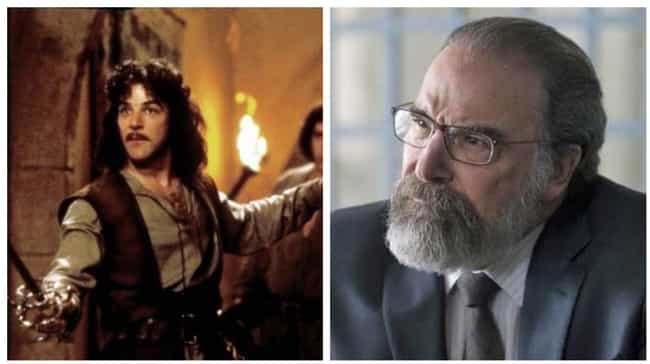 Before his role as the vengeance-thirsty Inigo Montoya, Mandy Patinkin was already an accomplished Broadway actor. In 1980, he won a Tony for his performance in the musical Evita. He then had another well-known musical performance alongside one of the brightest stars of the stage and screen, Barbra Streisand, in Yentl. Patinkin's career continued to thrive in the '00s, and he became well-known for his role as Saul Berenson on Showtime's Homeland.
But, what does he say about his role in Princess Bride? He shared one of his favorite lines from the movie some years ago, and it's not the whole "you killed my father, prepare to die" spiel. It's his line from the end of the movie: "I have been in the revenge business for so long, now that it is over, I don't know what to do with the rest of my life."
Age: 66
Birthplace: Chicago, Illinois, United States of America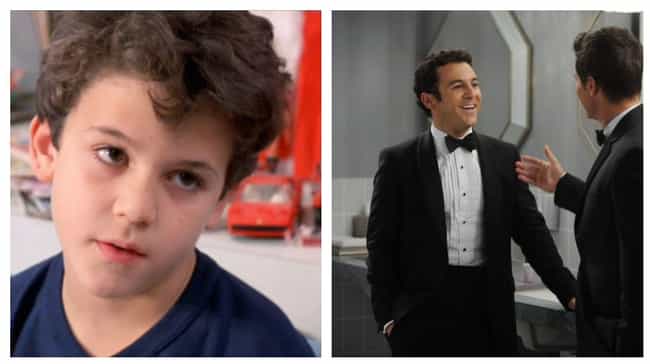 You almost forget that The Princess Bride is actually a story within a story. It all unfolds when a sick boy's (Fred Savage) grandfather comes to read him a story. He's a bit whiny at first, but then totally becomes engrossed in the fascinating tale. Well, after Princess Bride, Savage went on to his greatest role as Kevin Arnold in The Wonder Years. He mainly stuck to TV for the rest of his career, with roles in The Grinder and Friends from College.
Savage has also created a prolific directing career for himself; since he first directed episodes of Working and Boy Meets World in 1999, he has gone on to direct over 100 episodes of dozens of different programs.
Age: 42
Birthplace: Chicago, Illinois, United States of America