Total Nerd The Purge Movie Quotes

349 votes
276 voters
90.2k views
7 items
Follow
Embed
"The Purge" movie quotes follow the action in the science fiction thriller where all crime is allowed for 12 hours each year. James DeMonaco, who previously wrote films such as "Assault on Precinct 13" and "The Negotiator," wrote and directed the film. The film first premiered in May 2013 at the Stanley Film Festival before its United States release on June 7, 2013.
In "The Purge," the setting is the United States in the year 2022. The world is quite pleasant with an unemployment rate of only 1%, very little crime and with the vast majority of residents happy and healthy. To keep things running smoothly, the US Government organizes an annual purge on March 21 during which all crime is allowed and no emergency services are available for a 12-hour overnight period. The government encourages residents to use this time to commit any crime they wish, murder included, to get it out of their system so the remainder of the year can be prosperous. While many choose to steal and kill during that time, others, especially those wealthy enough to abstain, spend the purge period in the safety of their highly fortified homes.
During this specific purge, the Sandin family, father James (Ethan Hawke), mother Mary (Lena Headey), daughter Zoey (Adelaide Kane) and son Charlie (Max Burkholder), gathers in their secure home and wait out the madness. Their plan changes however when Charlie disengages their security system to allow a stranger (Edwin Hodge), who was pleading for help in the street, into their home. Not soon afterwards a hoard of masked men and women and their leader Henry (Tony Oller), approach the Sandin home in search of the stranger, their target to kill during the purge. The Sandins are then tasked with deciding between breaking their personal morals and giving up the stranger or potentially becoming a victim themselves if they choose to try to keep everyone safe.
If "The Purge" doesn't interest you, there are many other movies playing at the same time including
"The Internship,"
"After Earth,"
"Fast and Furious 6,"
"The Hangover Part III,"
"The Great Gatsby,"
"The Big Wedding,"
"Oblivion,"
"Scary Movie 5,"
"Evil Dead,"
"Jurassic Park 3D,"
"G.I. Joe: Retaliation,"
"Olympus Has Fallen,"
"Admission,"
"The Incredible Burt Wonderstone,"
"Emperor,"
"Dead Man Down,"
and
"Oz: The Great and Powerful."
Tonight Allows People a Release
James: "Tonight allows people a release for all the hatred and violence that they keep up inside them."
Charlie: "Why don't you guys kill someone tonight?"
James: "Because we don't feel the need to, Charlie."
Mary: "Just remember all the good the purge does."
James: "We can afford protection so we'll be fine just like always, okay?"
Just prior to the annual purge, parents James and Mary sit down to discuss the situation with children Zoey and Charlie. James explains that while they could go out and kill during that free period, they have no desire to do so and instead can stay in the safety of their home until it's over.
Everything's Gonna Be Okay
James: "We're gonna make it through tonight and everything's gonna be okay."
Zoey: "Nothing is ever going to be okay again."
Father James tries to settle Zoey down after she becomes frightened by the events of the purge. He tries to tell her all will be well in the end but Zoey already recognizes the permanent harm the event has done.
Henry: "Our target for this year's purge is hiding in your home. You have one hour to find him and give him to us or we will kill all of you. We will be coming in."
The Sandin family gets a visitor at their door, a young blonde man in a suit. This is no salesman or anyone along on a peaceful visit but rather the leader of a group looking to kill the man the Sandin family is harboring in their home.
They Can't Get In, Right?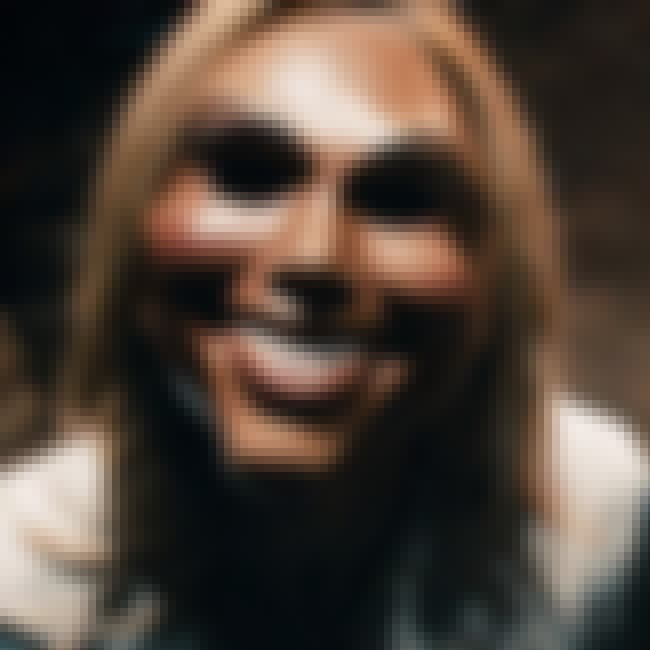 Mary: "They can't get in here, right? They can't get into our home."
Mary seeks reassurance that they are indeed safe in their fortified home. They've successfully waited out the purge from the comfort of their home in the past but never before has that involved a gang of masked men and women who tried to break in either.