history

The Railway Man Movie Quotes

49 votes
28 voters
9.9k views
8 items
Follow
Embed
"The Railway Man" movie quotes tell the true story of one former World War II prisoner of war who struggles to cope with his experience decades later. Jonathan Teplitzky directed the film which was adapted by Frank Cottrell Boyce and Andy Paterson from the autobiography of the same name by Eric Lomax. The film opened theatrically in the United States on April 11, 2014.
In "The Railway Man," Eric Lomax (portrayed by Jeremy Irvine and Colin Firth) suffers from lingering psychological and emotional trauma from his time in WWII. Many years earlier, Eric, a British officer, was taken captive by the Japanese in Singapore, tortured and forced to help build the Thai-Burma Railway. Instead of submitting to the Japanese, Eric, and his best friend Finlay (portrayed by Sam Reid and Stellan Skarsgård), vowed their revenge on their captors.
After many years pass, Eric's wife Patti (Nicole Kidman) grows frustrated that Eric holds so much pain from that time and confides in Finlay for help. Finlay finds out that Eric's captor, Takashi Nagase (portrayed by Tanroh Ishida and Hiroyuki Sanada) is alive and gives Eric his current location. Eric goes to confront Takashi about his role in the abuse only to learn that making peace with the situation isn't as simple as he thinks.
This touching war film brings a serious tone to theaters already packed with other movies including
"Draft Day,"
"Under the Skin,"
"Dom Hemingway,"
"Joe,"
"Captain America: The Winter Soldier,"
"Sabotage,"
"Noah,"
"Blood Ties,"
the "Veronica Mars" movie,
"Need for Speed,"
"Mr. Peabody and Sherman,"
"300: Rise of an Empire,"
"The Grand Budapest Hotel,"
"Cheap Thrills,"
"Monuments Men,"
"Winter's Tale,"
"RoboCop (2014),
"About Last Night,"
"Vampire Academy,"
"The Lego Movie,"
"Gimme Shelter,"
"I, Frankenstein,"
"Ride Along,"
and
"Jack Ryan: Shadow Recruit."
Sometimes the Hating Has to Stop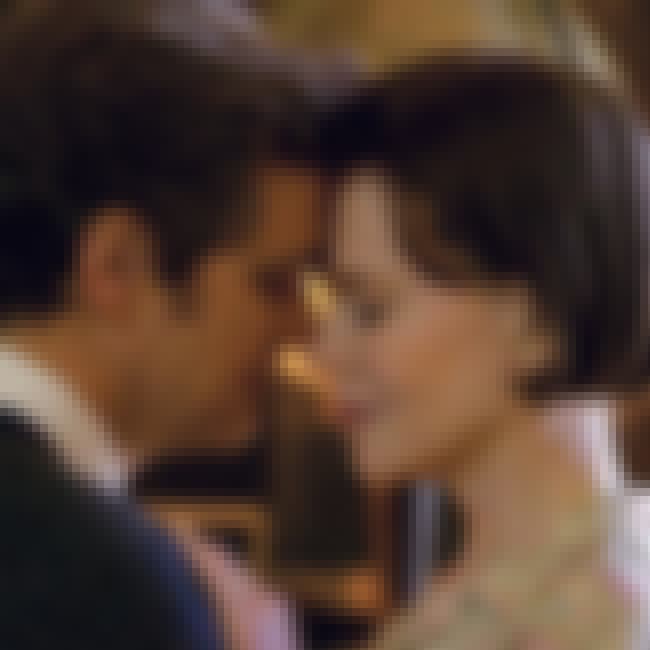 Eric Lomax: "I have suffered much. But I know you have suffered too. And you mean everything to me. Sometimes the hating has to stop."
Eric, after he finds resolution with his past, reunites with wife Patti. It's then when he can truly love her and find peace as he has let go of his hate.

Should this be higher or lower?
Patti Lomax: "He is a wonderful man. I've seen it, but he is a mess. I want to know what happened to Eric. I don't believe in this code of silence you have."
Finlay: "War leaves a mark."
Patti confides in Finlay, her husband Eric's best friend, in hopes that Finlay can shed some light on the emotional toll from which Eric suffers. She doesn't like that neither Eric or Finlay talk about their experiences in the war and hopes to change that.
Should this be higher or lower?
Eric Lomax: "He was my friend. He was a prisoner here. You put your life in my hands. He wanted an end to this."
Takashi Nagase: "You were a soldier, Lomax. You never surrendered."
Eric Lomax: "I'm still at war."
Eric was hell bent on revenge when he went to see his former captor Takashi but now that the roles have been reversed, it's then that Eric learns how he truly can find peace with what happened.
Should this be higher or lower?
Takashi Nagase: "I'm afraid the museum is closed."
Eric Lomax: "I'm surprised, you don't recognize me."
Takashi Nagase: "Lomax… I did not expect you to be alive."
Eric Lomax: "No, of course you didn't. You'd thought you'd got away with it. Why are you alive?"
Takashi Nagase: "Why are we alive?"
Eric Lomax: "No, you. Why are you alive? You are a war criminal. Why didn't they hang you?"
Takashi Nagase: "Not a war criminal, just an interpreter"
Eric Lomax: "You were Kempetai and you knew everything! Why did they let you live?"
Eric comes face to face with Takashi Nagase, the man who tortured him during the war. But this time the roles are reversed. Eric gets to interrogate Takashi.
Should this be higher or lower?