Food
Long Before KFC, Harland Sanders Was A Shotgun-Toting Hellraiser And 'Kentucky Colonel'

Updated February 28, 2020
37.1k views
14 items
Most folks know that Colonel Harland Sanders is the man who created KFC – and still resides on their buckets – but the real Colonel Sanders got up to a lot more than just frying chicken Kentucky-style. Who was Harland Sanders? In short, he was less "finger-lickin' good" and more butt-kickin' badass.
Harland Sanders was born on September 9, 1890 in Indiana, and although he never became an actual military colonel during his 90-year life, he did just about everything else a person can do. Sanders did spend time in the military, but he also fought fires, ran gas stations, and delivered babies. A real "jack of all trades," the job which Sanders eventually became an icon for – cooking chicken – was actually one of the last things he took up. Long before he became the Colonel, Harland Sanders had already lived the kind of life that should have made him a legend – and then he created a multi-billion-dollar fast food franchise as an encore.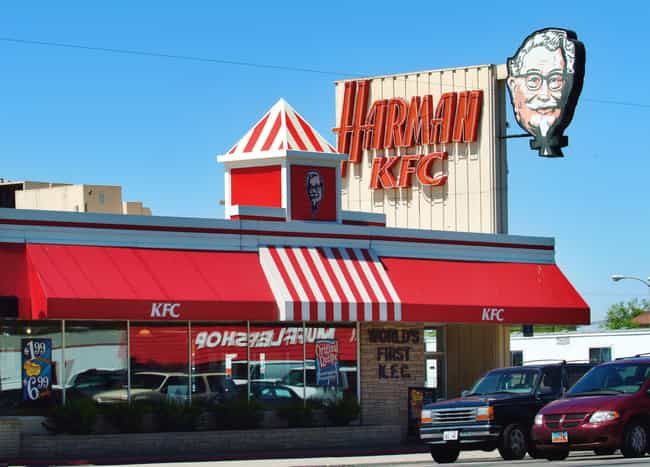 The Future Colonel Stopped A Bootlegger Shootout While Pantsless
Life on Hell's Half-Acre – a particularly rough part of Kentucky where the Colonel owned a gas station – was often interesting. One night, Harland Sanders awoke in the early hours of the morning to gunfire outside his Kentucky gas station. When the future Colonel went outside to see what was happening, he discovered two rival bootleggers shooting at one another.
Wearing nothing but his underwear and his trademark shotgun, Sanders kicked open his door and yelled, "Line up, both of you sons of b*tches and throw down your guns!" They complied without question, and Sanders accompanied the sheriff when he took them to jail – still pantsless.
Sanders Moonlighted As A Traveling, Shotgun-Wielding Midwife
Even after settling down to run his gas station, Harland Sanders continued to find unique and adventurous ways to fill his time. Sanders volunteered himself as the local midwife in Corbin, Kentucky, and traveled across the rural area delivering babies. He ended up delivering eight in all. It's this work - along with his culinary contributions - that earned him the title of colonel. "Kentucky Colonel" is the highest civilian honor that can be bestowed in the state of Kentucky.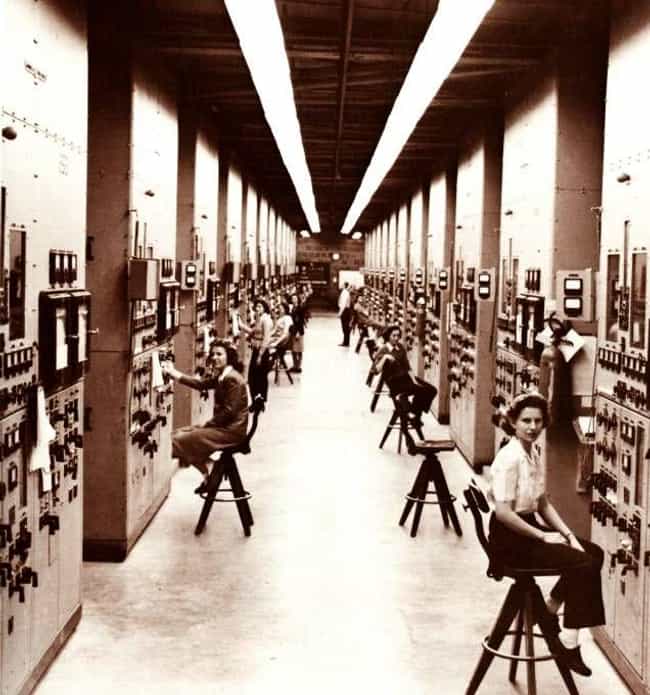 Sanders Was Part Of The Manhattan Project As An Assistant Cafeteria Manager
Harland Sanders managed to be tangentially involved in one of the most significant research projects ever conducted.
During World War II, the fuel market dried up, and one of Sanders's short-term supplemental gigs involved him serving as the assistant manager at a couple of cafeterias located within a research facility in Oak Ridge, Tennessee – where materials were being developed for Project Manhattan. The site produced uranium-235, which was used in Little Boy, the bomb dropped on Hiroshima and the first atomic weapon ever used.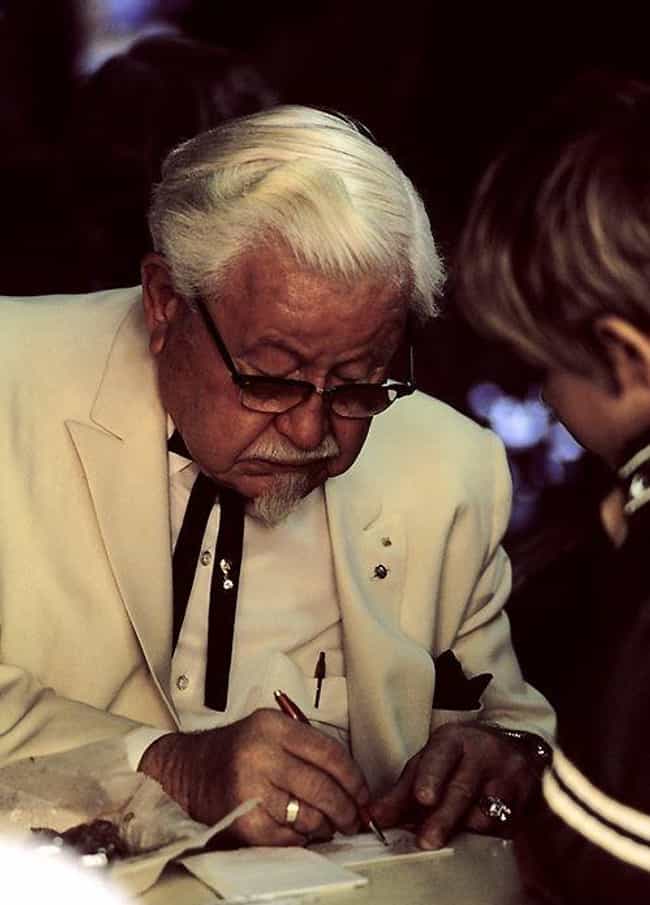 Sanders, In His 60s, Traveled The Country In A Chicken-Filled Car Building The KFC Franchise
Although he was past the age at which many people retire, Sanders did not stop working in his 60s. He ran himself ragged building the KFC franchise after the construction of the Interstate Highway System killed business at his gas station for good.
Having already convinced Pete Harman – a restaurateur he'd met at a convention – to franchise a restaurant and thus supplement Sanders's Social Security check, he began to travel the country seeking potential franchisees. He did so with a car full of chicken, flour, pressure cookers, oil, and spices. He also slept in it on the road. He didn't stop building until 1964 when, at the age of 73, he sold the company for $2 million – although he continued to make public appearances to promote KFC.