Sports
50 Lessons We Learned from The Rock's Instagram

Updated June 14, 2019
4.6k votes
532 voters
260.6k views
57 items
List Rules Vote up The Rock's most inspirational Instagram photos
Sometimes we all need a little advice and we seek the guidance of those that are wise and experienced. Well traveled, and well learned. Some turn to religion. Some to family. Me? I turn to The Rock. The Brahma Bull. The People's Champ. The jabroni beating, pie eating, trail blazin', eyebrow raisin', step off the break, put your foot on the gas, always ready to whoop some a$$, THE ROCK!
These are life lessons that we've learned from The Rock's Instagram Pics. Check out The Rock Instagram here!
The Rock's social media presence is such a huge part of his career. There is nobody, NOBODY better at making their fans feel like we're all on the same journey as The Rock. When I wake up and pick up my phone, there's The Rock on Instagram... already up and at the gym. When I'm tired, there's The Rock... Getting on a plane after a fourteen hour work day. When I feel like I want to give up... there's The Rock, reminding me that he once had 7 bucks to his name. Dwayne Johnson's Instagram is pure inspiration. . . more like inspiratagram, amirite?
For longtime fans of The Rock, it's almost like he's part of our family. He's our movie star. We watched him scratch and claw and fight and lift and work his way to the top from humble beginnings as "Rocky Maivia" to where he is now. More than a name. More than a brand.
The Rock is the force and the immovable object. The Rock is a state of mind.
The Rock Instagram account is full of pics and videos that are absolute gems. If you need a little pick-me-up check out The Rock on Instagram and change your life around. Just like he did.
Be Strong For The Right Reasons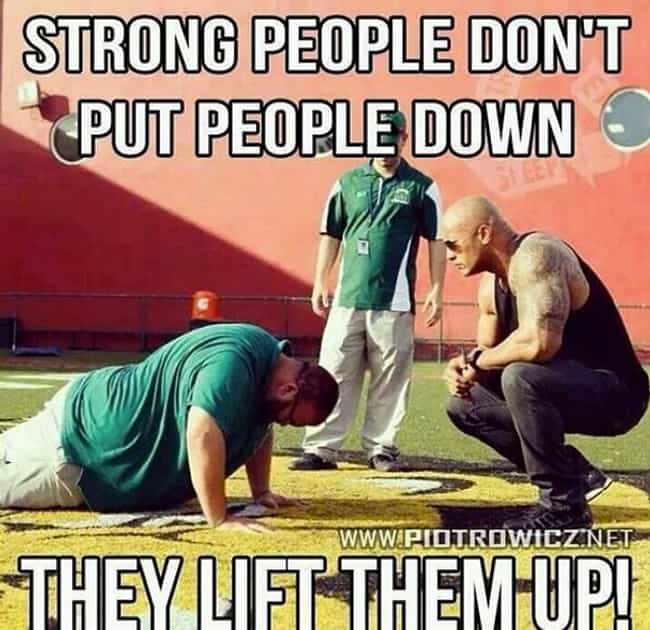 Thanks guys for making this. Wait til you see Javier's progress on
#WakeUpCall
this fall. Told him to put in the work and I'd meet him half way.. He did.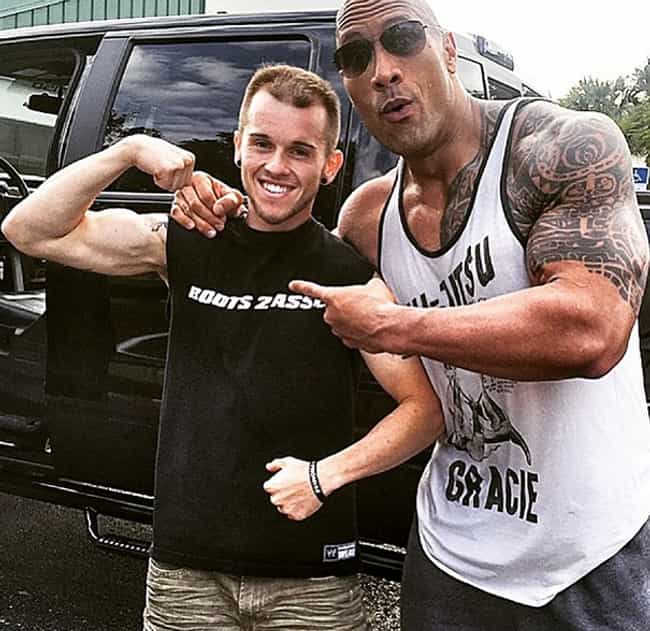 Cool story to share on Easter.. After my workout I'm drivin' in my pick up and notice these kids in the rearview mirror screamin' & runnin' after my truck. Thought to myself, "Should I stop or keep drivin'?" I stopped. I hop out of my truck and this kid runs up to me, hugs the hell outta me and says it's been his life's dream to meet me and tell me how much I've inspired him to fight cancer (Hodgkin's lymphoma) and hard core chemo and stem cell transplant treatments. He was a little teary eyed and said for months and months all he's wanted to do was find me and say this face to face. I told him what it meant to me to hear this story. I thanked him, hugged him (and his friends), got back in my truck and drove away. As I'm drivin' I start shaking my head (and tearing up) at how fragile life is and how amazing and cool the universe was to make this meeting happen between myself and this special kid Nick Miller. Let's always take a moment to count our blessings.. cause there's always something to be grateful for. Happy Easter y'all - DJ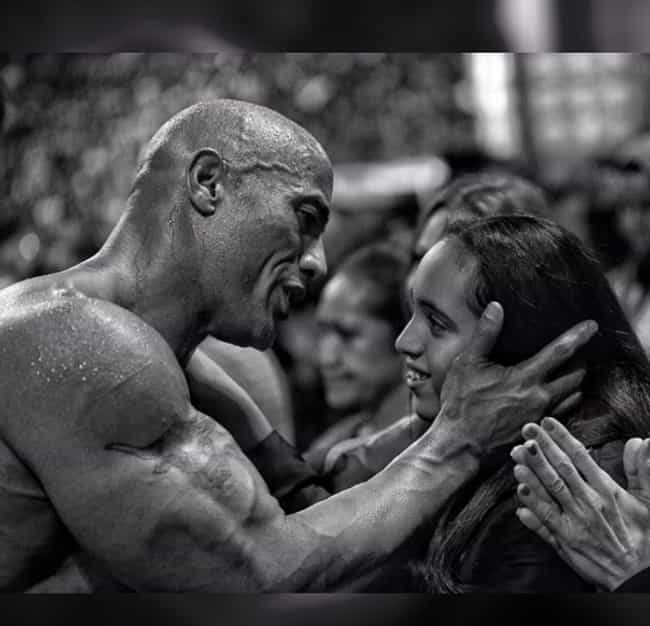 Proud to partner with Facebook COO Sheryl Sandberg & the LeanIn.Org team for women's equality. As a proud Papa Bear, I'm for equality, 'cause one day this beautiful young girl will grow to be a great woman and leader. A CEO, a champion.. whatever she chooses to become. Plus she's gonna be tougher than a $2 dollar steak so let's pass it on..
#LeanInTogether
#FathersAndDaughters
#AwesomeBond
Remind People That You're Super B.A.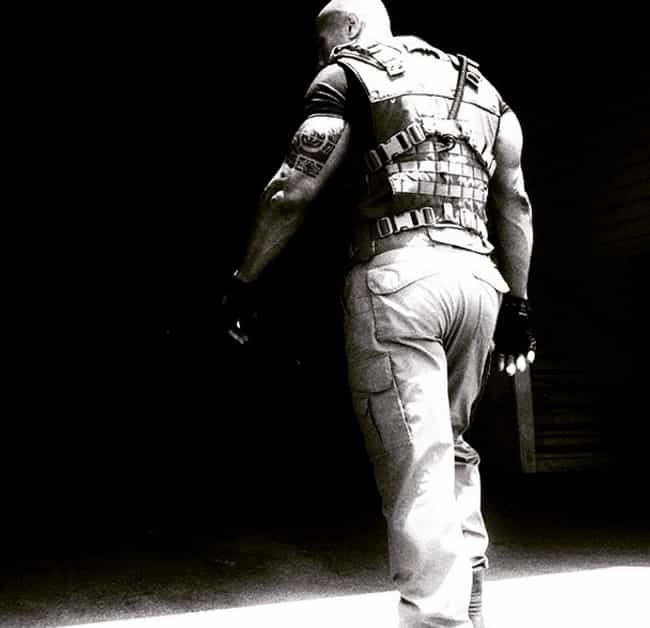 There's a man goin' round takin' names
And he decides who to free and who to blame
Everybody won't be treated all the same
There'll be a golden ladder reaching down...
#WhenTheManComesAround
#Hobbs
#InspiredByMrCash
#Furious7