Drama Movies

The Rover Movie Quotes

19 votes
10 voters
4.1k views
7 items
"The Rover" movie quotes follow one man who has lost everything as he journeys to regain something stolen from him. The drama movie was written and directed by David Michôd using a story he created along with Joel Edgerton. After screening at the 2014 Sydney Film Festival, The Rover" opened theatrically on June 12, 2014, in Australia and June 20, 2014, in the United States.
In "The Rover," Eric (Guy Pearce) lives in a dystopian near-future Australia following a catastrophic economic collapse. He's lost everything, including his hope. Things get worse for Eric when one day his last true possession, his car, is stolen by two gang members, Henry (Scoot McNairy) and Caleb (Tawanda Manyimo). In the process of the steal, Henry unwillingly leaves his injured brother, Reynolds (Robert Pattinson), at the scene.
With Reynolds in tow, Eric goes to great lengths to find the gang members who stole his car and regain what is rightfully his. Along the way, Eric's bleak outlook on life and Reynolds's dependent naivety clash but in some strange way, the two compliment each other at the same time.
"The Rover" joins theaters packed with early summer 2014 films such as
"22 Jump Street,
"How to Train Your Dragon 2,"
"Hellion,"
The Fault in Our Stars,"
"Edge of Tomorrow,"
"A Million Ways to Die in the West,"
"Maleficent,"
"Night Moves,"
"Filth,"
"Blended,"
"X-Men: Days of Future Past,"
"The Immigrant,"
"The Love Punch,
"The Angriest Man in Brooklyn,
"Million Dollar Arm,"
"Godzilla,"
"Palo Alto,"
and
"Chef."
Caleb: "Let's go! Come on! Come on! Come on!"
Henry: "Turn the car around!"
Caleb: "We're not turning around. He's gone."
Henry: "What do you mean he's gone? He's my brother!"
The meeting that leaves Reynolds with Eric is featured. When the gang's car crashes, Caleb and Henry steal Eric's car and leave Reynolds. This act sets off the chain of events that is explored in the rest of the film.
Should this be higher or lower?
You Should Never Stop Thinking About a Life You've Taken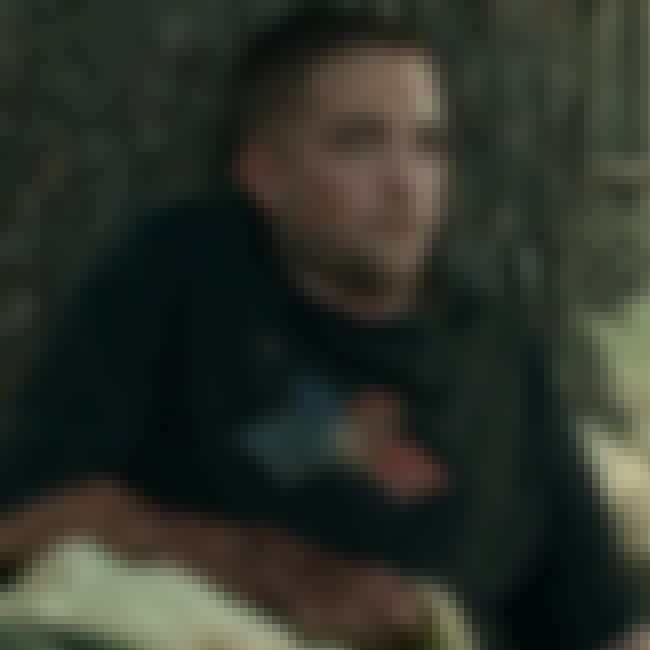 Eric: "You should never stop thinking about a life you've taken. That's the price you pay for taking it."
Reynolds: "I'm still in control here."
In an odd moment of Eric providing some life advice to Reynolds, they talk about the aftermath of killing another human. Eric sees this act as something that should not be taken lightly while Reynolds sees himself as slightly more invincible.

Should this be higher or lower?
What Feeling Do You Have When You Wake Up in the Morning?
Eric: "What feeling do you have when you wake up in the morning? When your feet touch the floor or before that when you're laying there, thinking about your feet hitting the floor, what feeling do you have? What does that feel like for you?"
Eric asks aloud about the thoughts that go through heads first thing in the morning. For Eric, someone who has lost everything, these thoughts are quite a bit more sad and unfortunate than the average person.
Should this be higher or lower?
I'll Tell You What God's Given You
Reynolds: "Cause I believe in God and I know Henry believes in God. There's no harm Henry would want to see me come to. I believe in that."
Eric: "Look at the harm you've come to and where is Henry?"
Reynolds: "He's waiting for me."
Eric: "He's a waiting for you."
Reynolds: "Yes, he is."
Eric: "No, he's not. I'll tell you what God's given you. He's put a bullet in you and he's abandoned you out here to me. He feels nothing for you. He couldn't give a f*** if you died tomorrow. God gave you a brother who's not waiting for you. He gave you a brother who's not even thinking about you right now. Just cause you and him came out of the same woman's hole… The only thing that means anything right now is that I'm here and he's not. Your brother left you to die. That's what people do. You don't learn to fight, your death's going to come real soon."
Reynolds, showing a bit of his naivety, explains his beliefs that his God and his brother Henry both are looking out for him. Eric in turn explains reality, that if either really cared that much about him, he wouldn't be in the situation he's in now.
Should this be higher or lower?