Photo: Summit Entertainment
Movie Quotes

The Shack Movie Quotes

282 votes
222 voters
7k views
List Rules Vote for your favorite The Shack movie quotes!
The Shack movie quotes help tell the story of the film about one man who is lost after losing a daughter who meets God. The Christian drama movie was directed by Stuart Hazeldine using a screenplay John Fusco adapted from the book of the same name by William P. Young. The Shack opened theatrically in the United States on March 3, 2017.
In The Shack, Mack Phillips (Sam Worthington) takes his family on a camping trip. All is going well until daughter Missy (Amelie Eve) goes missing and is later found murdered in a shack in the mountains. This splits the Phillips family, separating Mack and wife Nan (Radha Mitchell), and sends Mack into a reclusive, depressed state.
One day, Mack receives a strange letter from someone named Papa asking him to come for a visit. Despite the objections from neighbor Willie (Tim McGraw), Mack goes to visit Papa thinking he has few other options. But when Mack gets there to meet Papa (Octavia Spencer), Jesus (Aviv Alush) and the others, what he sees is beyond incredible.
The Shack joins theaters already showing other great movies such as Logan, Collide, Rock Dog, and A Cure for Wellness.
Nan: Car leaves in 20 seconds!
Mack: We gotta go, you little rascal.
...
Missy: Do you think the princess should have a red dress like mine?
Mack: Red it is.
...
Kate: Where's Missy?
Mack: Missy! Missy! Missy!
...
Police Radio: Possible suspect sighting. Ground team's found a truck in the mountains.
FBI Agent: I'm really sorry, Mr. Phillips.
A family camping trip changes the lives of the Phillips family forever in just an instant. Daughter Missy goes missing and sadly, she's later found dead in a shack in the mountains.
Should this be higher or lower?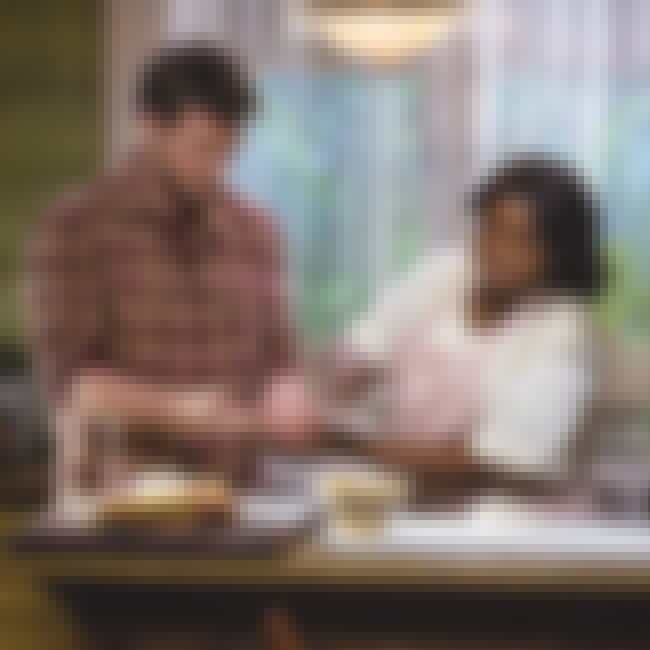 Mack: You want me to forgive him. I want him to hurt like he hurt me.
Sophia: You want the promise of a pain-free life.
Mack: Yeah
Sophia: There isn't one.
Mack continues to process the loss of his daughter and anger for the man who hurt her. But as Sophia mentions in these The Shack movie quotes, there is no such thing as a pain-free life.

Should this be higher or lower?
Not On Your Own, You Can't
Jesus: You can do this.
Mack: I can't.
Jesus: Not on your own, you can't.
When Mack feels that he cannot complete an activity, Jesus agrees with him, at least in the sense that he cannot do it along. Jesus asks for Mack's hand and agrees to help him along the way.
Should this be higher or lower?
Mack: Why did you bring me here?
Papa: There's no easy answer that will take your pain away.
Mack: Where were you when I needed you?!
Papa: I never left you. I never left Missy.
Mack speaks to Papa asking why he's there and why she wasn't there for him in his biggest time of need. As Papa explains, she never left.
Should this be higher or lower?