VOTE
13 Times The Simpsons Glossed Over Morally Messed Up Things

Updated November 6, 2017
4.6k votes
875 voters
163.3k views
13 items
List Rules Vote up the most egregious instances of The Simpsons overlooking totally f*cked up moral situations.
For decades The Simpsons has brought joy and laughter to living rooms worldwide, but as is the nature of comedy, sometimes you've gotta push the boundaries of morality to get laughs. Making light of serious situations is how comedy writers cope with the darkness of reality, so it goes without saying that The Simpsons has playfully glossed over some pretty f*cked up things over the years. Hell, immorality is practically the name of the game, so how can you fault them for glossing over uncouth subjects?
One could easily argue that it's fair to give
The Simpsons
a bye when it comes to breaching morally messed up subjects, but still, the moments and storylines listed here
might
have crossed the line a bit... When it comes to morality on
The Simpsons
, anything goes. Vote up the instances of
The Simpsons

ignoring morally messed up things that you think cross the line.
Homer's Consistent Abuse of Bart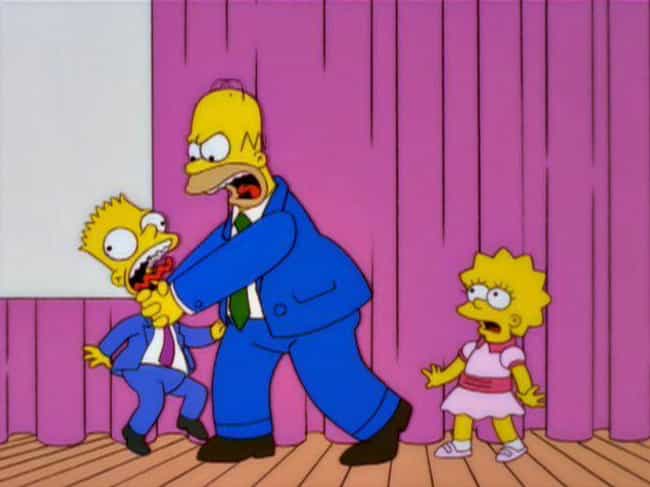 In the real world child abuse is horrific. It's no less questionable in cartoons, though animated shows and films can get away with more in general. On
The Simpsons
, nary an episode goes by without Homer grasping for Bart's perfectly choke-able throat with that signature catchphrase, "Why you little...," followed by Bart's delightful hacking sounds.

Is this messed up?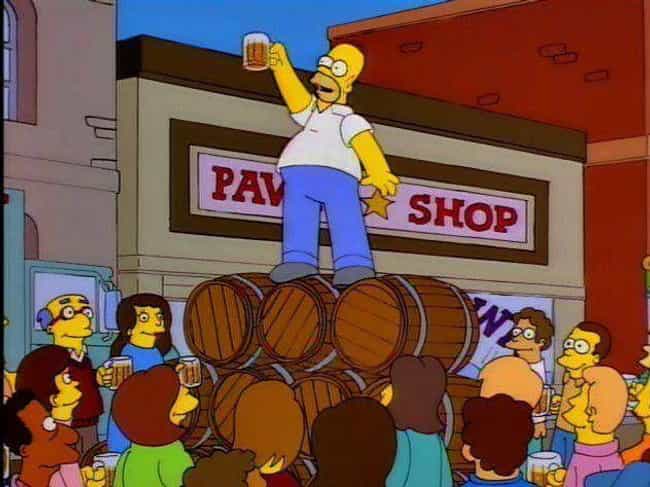 Beer is the lifeblood of Homer J. Simpson. Well, beer and donuts - but mostly beer. If he's not melted into the couch in front of the TV, you can bet Homer is sitting in a barstool at Moe's Tavern, drinking away his woes.
"To alcohol, the cause of, and solution to, all of life's problems!"

Is this messed up?
America's Failing Education System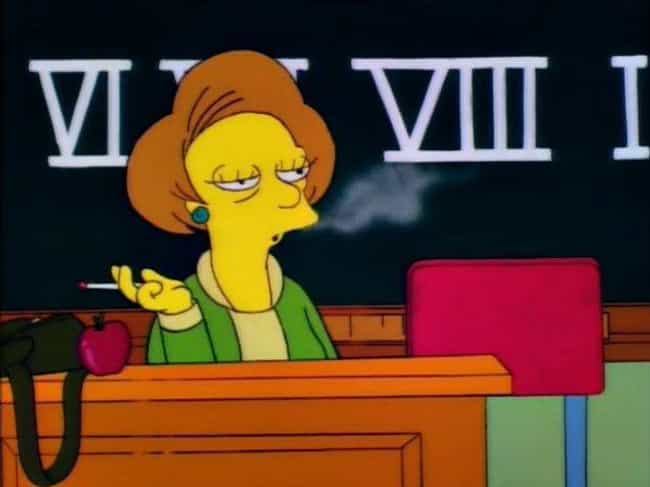 Springfield Elementary remains a shining example of America's continually dismal public education institutions. After waves of budget cuts, the school has struggled to pay teacher salaries, keep an up-to-date library (the only books they have are the ones banned by other schools), or even provide nutritional lunches for students (unless you don't mind the taste of newspaper and old gym mats). No wonder Mrs. Krabappel needs a smoke break...

Is this messed up?
Dr. Nick: Making Medical Malpractice Fun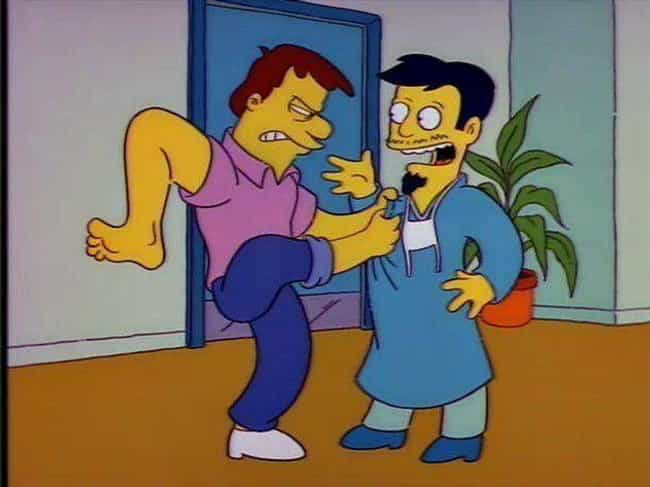 One thing's for sure: we'd all hate to wake up after a major surgery to discover the doctor left a scalpel inside our intestinal lining. But somehow medical malpractice doesn't seem so bad when it's coming from good ol' Dr. Nick Riviera. Swindling, maiming, and giving all-around horrible medical advice are par for the course for this quack physician. But let's be honest, with a degree from the Hollywood Upstairs Medical College, what would you expect?

Is this messed up?