Entertainment
The Skeleton Twins Movie Quotes

Updated November 6, 2017
43 votes
23 voters
9.9k views
8 items
"The Skeleton Twins" follows two estranged twins who reunite after 10 years apart. The comedy film was written by Craig Johnson and Mark Heyman. Johnson also directed the movie, which was honored with the Screenwriting Award: U.S. Dramatic at the 2014 Sundance Film Festival. "The Skeleton Twins" opened in theaters on September 12, 2014.
In "The Skeleton Twins," twins Maggie (Kristen Wiig) and Milo (Bill Hader) haven't spoken in 10 years, shortly after the death of their father, but after each cheat death, they reunite in upstate New York. After heading to Los Angeles to pursue acting, Milo moves in with Maggie and her husband Lance (Luke Wilson), who are trying to conceive.
Neither are especially happy with their current lives--Milo as a failed actor and Maggie unhappy in her marriage including an instance where she cheated with her scuba instructor Billy (Boyd Holbrook)--so they turn to each other for comfort. But in order to rebuild their once-close relationship, Maggie and Milo need to work out why they grew apart in the first place.
"The Skeleton Twins" brings some laughs to theaters already filled with other serious movies such as
"Dolphin Tale 2,"
"No Good Deed,"
"The Drop,"
"The Identical,"
"Frontera,"
"The Longest Week,"
"The November Man,"
"The Congress,"
"Life of Crime,"
"Starred Up,"
"Sin City: A Dame to Kill For,"
"If I Stay,"
"When the Game Stands Tall,"
"Are You Here,"
"The Expendables 3,"
"Let's Be Cops,"
"Life After Beth,"
"Frank,"
"Teenage Mutant Ninja Turtles,"
"The Hundred-Foot Journey
"Guardians of the Galaxy,"
"Get On Up,"
"Hercules,"
"Lucy,"
"Magic in the Moonlight."
We're Trying to Get Pregnant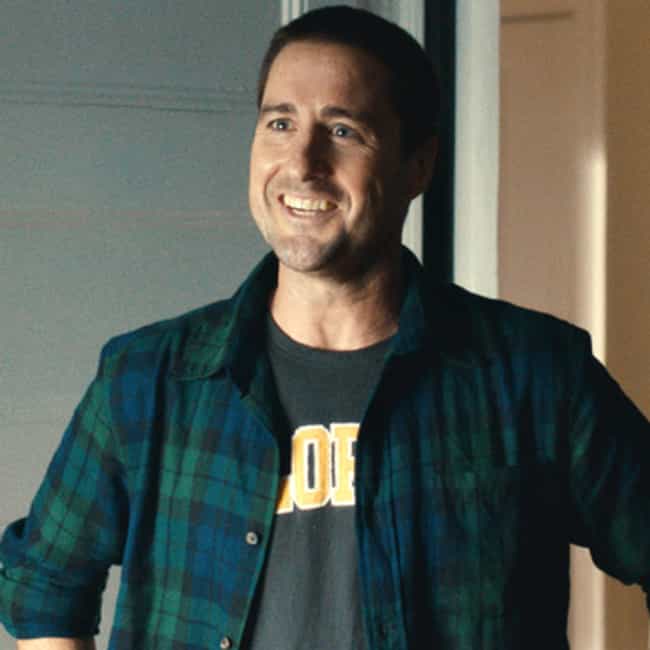 Lance: "Is it okay if I tell him? We're trying to get pregnant."
Milo: "That's great."
Lance: "And you say 'we are' cause it's not sexist that way. Right? That's what you told me."
Maggie: "Yeah"
Milo: "I can't wait to be the creepy gay uncle."
Lance: "You're hired!"
As Maggie and Milo catch up, Maggie's husband Lance shares their desire to have a baby. His explanation of his explanation however is a bit on the awkward side.
Should this be higher or lower?
It's the Book Where the Dog Dies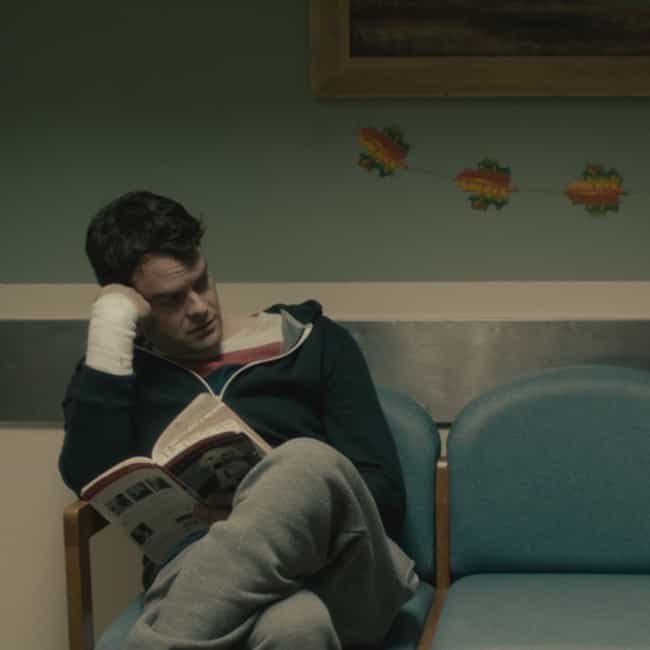 Maggie: "Hey"
Milo: "Have you read 'Marley And Me?'"
Maggie: "Yeah. It's sad."
Milo: "Why is it sad?"
Maggie: "You don't know what happens?"
Milo: "No, that's why I'm reading it. What, does the dog die at the end?"
Maggie: "No. I'm not saying anything."
Milo: "Look how much I have left… Maggie, I know the dog dies. Everyone knows the dog dies. It's the book where the dog dies."
Maggie: "I see you're getting your sense of humor back."
Milo: "Yeah, they can't take that away from me."
When the topic of the sad book 'Marley & Me' comes up, Maggie tries to tread lightly about how the story ends. Milo on the other hand knows full well that the dog dies but is reading anyway.
Should this be higher or lower?
Why'd We Go 10 Years Without Talking?
Maggie: "Why'd we go 10 years without talking?"
Milo: "Well, it's probably not worth talking about now… You have to tell me a secret."
Maggie: "I slept with my scuba instructor."
Milo: "Maggie! Wouldn't it be easier just to tell Lance you're not ready to have a kid?"
Maggie: "What am I going to do?"
Having reunited after many years apart, Maggie and Milo reconnect and soon share some very personal secrets. While this is a start to rebuilding their relationship, they will eventually need to deal with the underlying issues if they want this relationship to last.
Should this be higher or lower?
Moved To L.A. To Be an Actor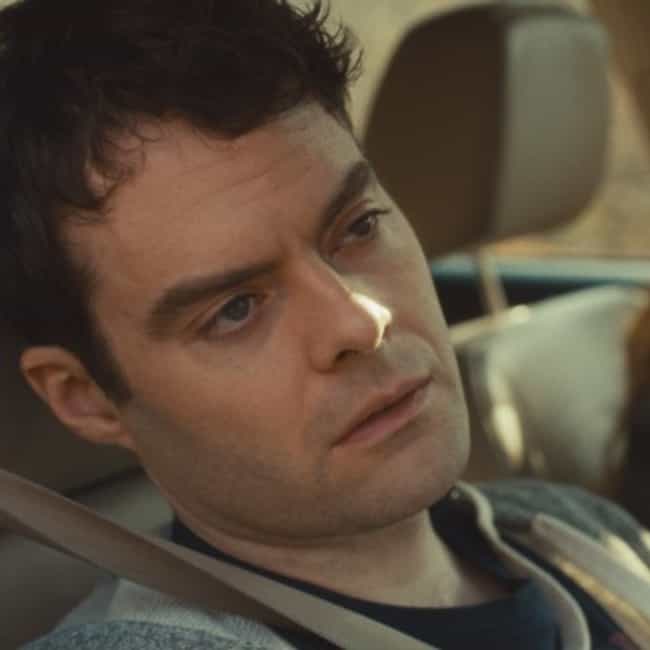 Maggie: "Well, last I heard, you moved to L.A. to be an actor."
Milo: "Yeah did you hear I won an Oscar?"
Maggie: "Oh"
Unsatisfied with how his life has been the past few years, Milo takes the opportunity to describe his career more as how he'd like it to be rather than how it actually is. In this delusion, he's an Oscar-winning actor.
Should this be higher or lower?