Movie Quotes

The Space Between Us Movie Quotes

278 votes
195 voters
9k views
List Rules Vote for your favorite The Space Between Us movie quotes!
The Space Between Us movie quotes help tell the story in the film about when the first human born on Mars visits Earth for the first time. The romantic science fiction film was written by Alan Loeb using a story he created along with Stewart Schill and Richard Barton Lewis. Peter Chelsea directed The Space Between Us, which opened theatrically on February 3, 2017.
In The Space Between Us, Nathaniel Shepherd (Gary Oldman) leads a mission to send six people to colonize Mars. But after those six astronauts head out, they realize that one is pregnant. The mother dies in childbirth on Mars but the baby, Gardner (Asa Butterfield) survives. Gardner spends his next 16 years living on Mars under the care of scientists, including Kendra (Carla Gugino).
Gardner wants very much to visit Earth to find his biological father, meet his Internet pal Tulsa (Britt Robertson) and experience life on the planet. Though this is very risky, as Gardner's organs cannot support Earth's gravity, they allow him to come to Earth for testing. Gardner ends up escaping from the testing facility and meeting up with Tulsa. The two journey across the planet and a romance develops, at least as long as Gardner's body will allow it.
The Space Between Us movie quotes provide the dialogue for the film just like other movie quotes do for their respective stories such as A Dog's Purpose, Resident Evil: The Final Chapter , Gold, and 20th Century Women.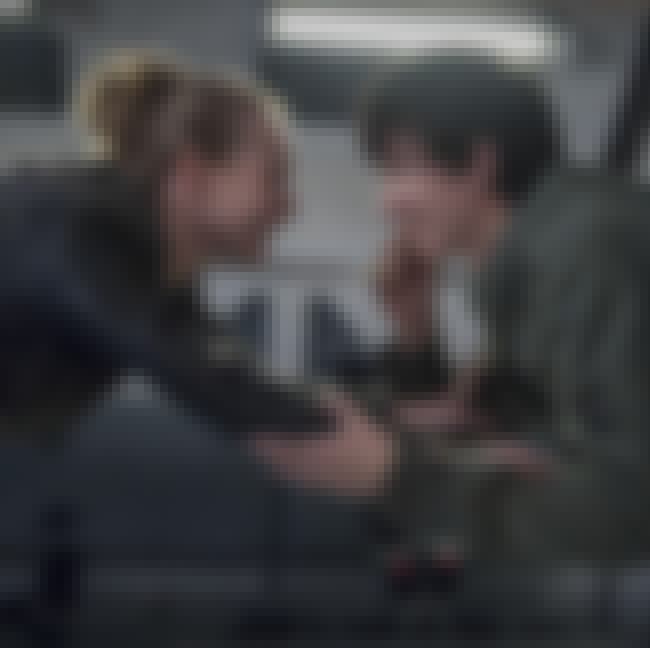 The Most Beautiful Girl I've Ever Seen
Gardner: You are the most beautiful girl I have ever seen.
Tulsa: And you blurt that out just like that?
Gardner: Why wouldn't I?
Gardner takes a moment to express how he feels about Tulsa in these The Space Between Us movie quotes. She's initially thrown off by the comment but he doesn't seem to understand why.

Should this be higher or lower?
Gardner: I was scared I wouldn't know how to be human.
Tulsa: You make me human.
Gardner: Tulsa, what's your favorite thing about Earth?
Tulsa: You are, Gardner.
In a touching moment, Gardner and Tulsa share kind words about the other. She makes him human and he makes Earth perfect for her.
Should this be higher or lower?
His Heart Can't Handle Our Gravity
Nathaniel: His heart can't handle our gravity!
...
Tulsa: He wasn't lying.
After spending time seeing Earth, Gardner is rushed back to the research facility after his heart begins to fail under the increased gravity. It's at this moment when Tulsa realizes that when Gardner said he was from Mars that he wasn't lying.
Should this be higher or lower?
Kendra: Gardner is a 16-year-old boy. He's met less than 15 people in his life.
...
Gardner: It's like no one knows I exist. I was raised by scientists. I want to go to Earth.
...
Kendra: He knows about Earth and he knows it's all happening without him.
Kendra, Gardner and Nathaniel argue about what to do with Gardner, now that he's a teen. Gardner very much wants to visit Earth for the first time, and Kendra supports the idea, but that's a very dangerous idea for Gardner's health.
Should this be higher or lower?