Total Nerd
Looking Back On 'Cool World' - The Worst Movie Brad Pitt Has Ever Made

Updated October 10, 2018
20.6k views
14 items
You've got to give Brad Pitt credit: he got his worst movie out of the way early in his career. Along with pictures like Waterworld and Batman & Robin, Cool World is considered one of the biggest cinematic disasters of the '90s. The actor had his breakthrough role just one year prior, playing a sexy drifter in Ridley Scott's Thelma & Louise. Then came this critically reviled flop. Fortunately, Pitt's career survived.
Kim Basinger and Gabriel Byrne co-star with Brad Pitt in the picture, a fantasy film noir that combines live-action and animation. Despite the solid cast, trouble began immediately. The original Cool World script was vastly different from what ended up on the screen, much to the dismay of director Ralph Bakshi. Almost everything else that could go wrong did. As bad as the film is considered, though, a cult audience has developed around it in the years since its release. Cool World is a fascinatingly terrible movie.
The Bizarre Plot Makes Very Little Sense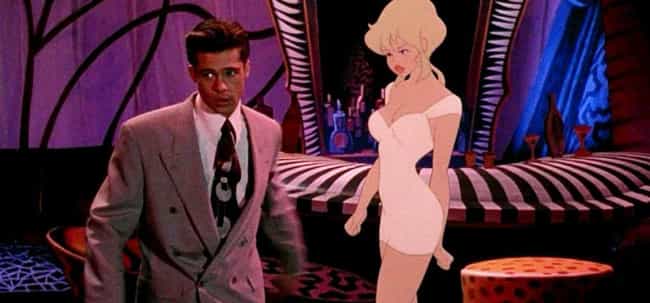 Cool World follows the story of Jack Deebs (Gabriel Byrne), a cartoonist who gets sucked into the fantasy world he's drawn. Once there, he meets another human, Frank Harris (Brad Pitt), a 1940s-style private eye. Frank attempts to prevent Jack from having sex with his creation, cartoon character Holli Would (Kim Basinger), who wants to leave the animated world behind and enter the real one.
Eventually, Holli achieves this, leading to a wild chase through Las Vegas in search of the "Spike of Power" - a magical artifact placed atop a casino by a prior 'toon who made it out of the animated world. The finale finds her setting free an army of monstrous cartoons.
The movie's plot is an incoherent mess, failing to explain such basic matters as how specifically Jack can be sucked into the fictional Cool World, what the "rules" of human/cartoon interactions are, or how seducing Jack would allow Holli to become real.
The Director Is Known For Graphic Adult Animated Movies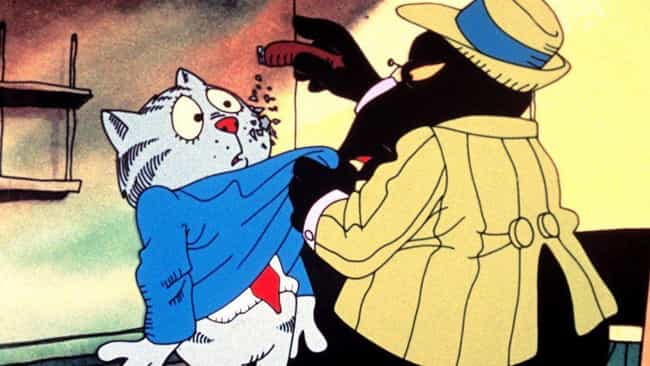 Cool World is one of the few mainstream films from director Ralph Bakshi. It's also a rare PG-13 effort from him. Bakshi is perhaps best known for the graphic, adult-oriented animated features he made in the 1970s. 1972's Fritz the Cat was the first film of its kind to receive an X rating, due to its sexual content. His 1973 follow-up, Heavy Traffic, also received an X for sexuality and explicit violence.
Coonskin, released in 1975, got an R rating, but generated controversy for using offensive stereotypes to satirize issues of race.
It Was Conceived As A Horror Movie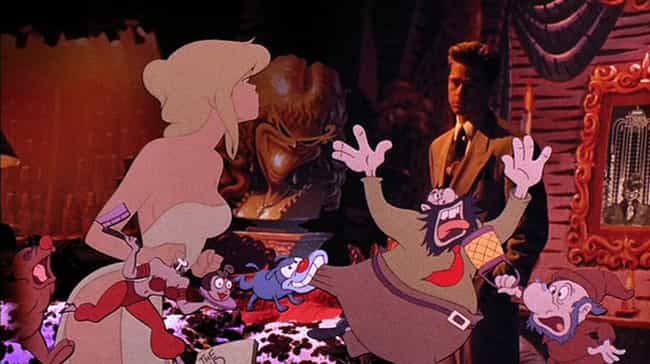 As it exists, Cool World is a weird fantasy film about a guy whose cartoon world blends with the real world. There are nods to film noir in the form of Brad Pitt's detective character, and risque humor is abundant. This is not remotely what the director set out to do, though.
Bakshi told Entertainment Weekly he wanted to create the first R-rated animated horror movie, and he had exactly the premise for it. His original script was about a cartoonist who has sex with a cartoon woman. She becomes pregnant, ultimately giving birth to "a half-live, half-cartoon monster" who follows the cartoonist back into the real world. Once there, the monster tries to kill his father.
The Studio Paid To Have One Character Added To The Famous Hollywood Sign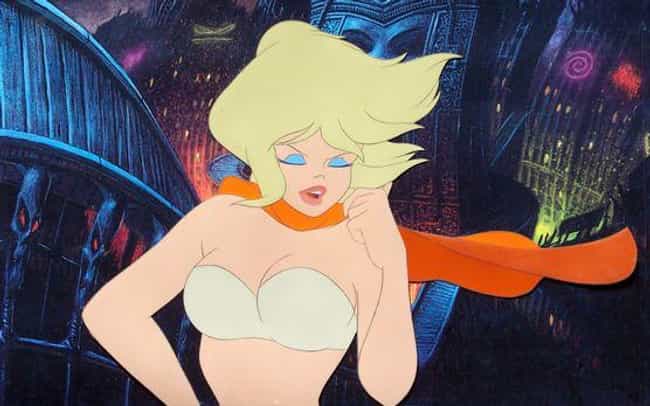 Executives at Paramount Pictures were struck by a brilliant - but costly - marketing idea for Cool World. The female lead was a cartoon character named Holli Would, so they wanted to have a 75-foot cutout of her added to the famous Hollywood sign, perched atop the 'D.'
Paramount paid a $27,000 fee to the city of Los Angeles to make this happen and donated an additional $27,000 to the Rebuild LA effort. They also paid for round-the-clock security at the site.
People who lived near the sign were not especially happy, given the character was dressed in a revealing manner. They also complained that the addition made traffic in their neighborhoods worse, with tourists showing up to take a gander.