Total Nerd The Superhero Movie Bubble Is About To Burst And These Adaptations Prove It

60 votes
33 voters
14 items
Follow
Embed
List Rules Vote up the superhero adaptation that most makes you want to press 'restart' on superhero adaptations.
Thanks to the roaring success of Marvel's vast cinematic universe and the appeal to studios to produce movies with built-in fan bases, superheroes are all the rage lately. These supernatural crime fighters suck up countless TV time slots and plenty of screens in theaters, with more than a dozen different superhero properties pumping out new television seasons and feature films each year. This leaves one to wonder, how long can the superhero hoopla last?
There's been a marked genre quality deficit across the board as the wide array of companies involved in propagating this fad continue to increase their superhero output to the breaking point. Despite the popularity of superhero movies and tv shows, superhero fatigue is a real thing, and it's approaching at lightning speeds for the audiences who would normally embrace these products.
It's not hard to deduce why Hollywood is going to stop making superhero stuff; the superhero cash-cow is heading toward burnout. Simply put, Hollywood is so obsessed with making bank that they're glossing over the details that keep audiences interested. Here are all the terrible superhero movies and TV shows - and even a few good ones - that prove we're headed toward a superhero saturation point.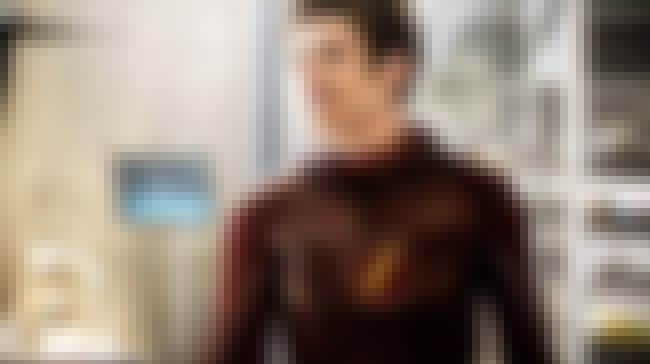 Even TV's best superhero show can't sustain its own weight. The Flash is marred by admirable but ultimately low-budget CGI and sets, cheap writing, and forced tie-ins with lesser superhero shows, like Supergirl. The series rides solely on the charisma of its inarguably charming star Grant Gustin. TV in its current form just isn't a good format for superheroes; such characters need more money and attention than the medium can provide.
Unfortunately, lackluster production values across all of The CW's various DC shows expose this fact in a big way.
Also Ranked
#22 on The Best Shows Currently on the Air
#68 on The Best TV Shows to Binge Watch
#23 on The Best Current Dramatic TV Shows
#5 on The Best Teen Sci-Fi/Fantasy TV Series
see more on The Flash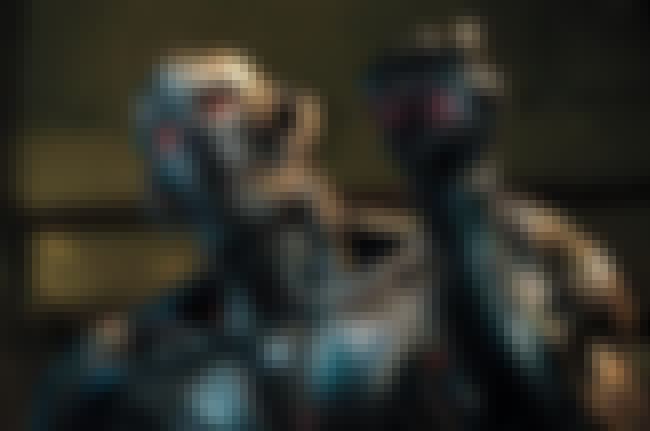 Easily the most egregious example of putting the cart before the horse, Avengers: Age of Ultron is nothing more than a glorified ad for other Marvel products. As a vehicle for genre over-saturation and nothing else, Age of Ultron features a joke of a villain, a million separate but equally poorly developed character arcs, and shoddy pacing. All of this to essentially build up interest in upcoming Marvel flicks.
When fans finally realize no Marvel film truly feels complete in and of itself, they will look back on Ultron and realize this was where they triggered the first bomb of their genre implosion.
Also Ranked
#40 on The Best Movie Sequels Ever Made
#20 on The Best Action Movie Sequels
#29 on The Greatest Comic Book Movies of All Time
#35 on The Best Superhero Movies Ever Made
see more on The Avengers: Age of Ultron
This is the grimmest, most unenjoyable superhero film to ever exist. Lacking any semblance of self-awareness or even the smallest inkling of humor, Batman V Superman: Dawn of Justice is a case study in what happens when a superhero movie forgets the pulpy medium its source material originates from.
When the era of superhero movies is over, people will look back on Batman V Superman and realize that this is where everything went wrong in one fell swoop. For a movie about hope, this flick has absolutely none of the stuff and is the biggest thematic misfire in Warner Bros.' history.
Also Ranked
#21 on The Very Best DC Comics Movies
#71 on The Greatest Comic Book Movies of All Time
#22 on The Best Superhero Movie Sequels
#17 on All Batman Movies List: Ranked from Best to Worst
see more on Batman v Superman: Dawn of Justice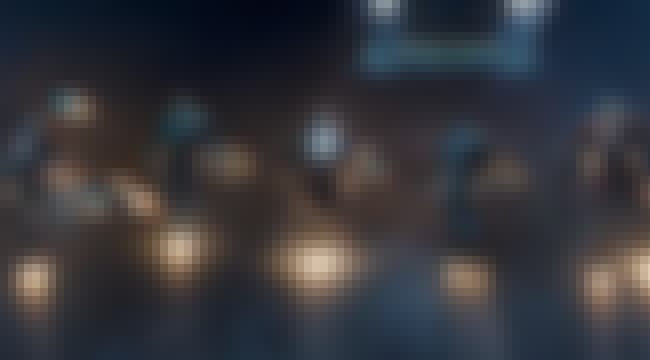 There was a time, long, long ago, when Marvel movies didn't rely solely on humor to keep audiences entertained. Movies such as Iron Man carried actual weight and consequence, forcing audiences to cling to the edge of their seats when something truly dramatic was unfolding.
Enter

Iron Man 3
. All that intensity? Gone. Tony Stark, Rhodey, even the movie's in-poor-taste terrorist/villain the Mandarin, prove the film lacks consequences and drama. And for whatever reason, Marvel saw this and decided to stick with it, turning every movie after
Iron Man 3
into amateur hour at a disgustingly big-budget comedy club. For as overly dark and depressing Warner Bros./DC has gone with their cinematic universe, Marvel is instead hiring
comedy
writers
to cram their films full of unnecessary laughs.
Also Ranked
#38 on The Best Superhero Movies Ever Made
#21 on The Best Third Films In A Movie Series
#41 on The Greatest Comic Book Movies of All Time
#18 on The Best Superhero Movie Sequels
see more on Iron Man 3