Watchworthy
The Top 10 Funniest Bearded Comedians

Updated June 14, 2019
148.3k views
10 items
Some of the greatest comedians of all time have one thing in common: beards (the facial hair kind). Maybe it's something about the safety and anonymity of that amount of facial hair, or maybe it's the lax attitude that comes in having a beard, but either way, there's something about comedians with beards that seems to make them some of the biggest names in comedy.
From Galifianakis to Carlen, some of the world's top comedians have sported that beloved hairy style. Maybe it's their mysterious faces or their shrouded smiles, but something about their beards just really seems to make them so much funnier. Don't believe us? All you have to do is take a look at this
list of comedians
with facial hair
. So, without further delay, here are the ten funniest comedians of all time... with beards.
Data-driven recommendations based on voting from over 40 million monthly visits to Ranker.
Try the free app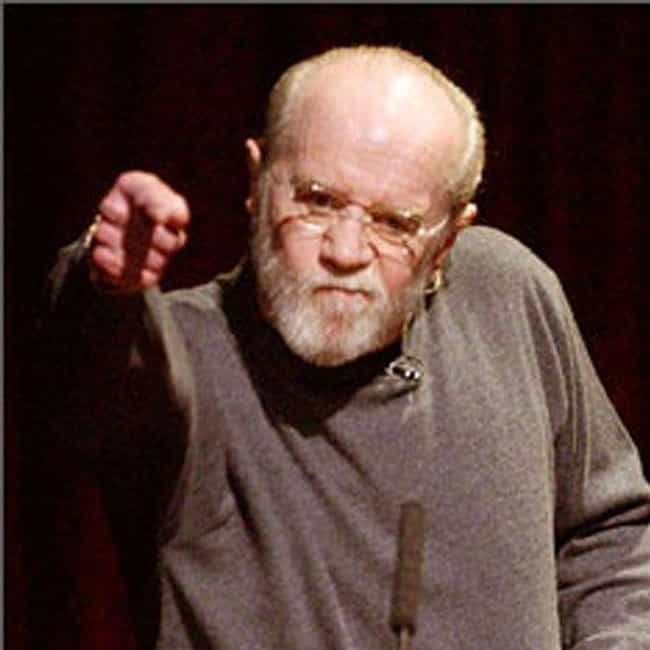 What can be said about George Carlin that most people don't already know? He was one of the most rational human beings to ever exist on this earth. He did what he thought was right and said what he wanted people to hear and learn for decades. He was an atheist before it was okay to be famous AND not believe in God, he crapped on any administration that was in power, regardless of political affiliation, but more importantly he shaped his comedy around not what was wrong with "the world", but with what was wrong with people. He talked about religion, politics, the English language and just about anything else that'll stop a dinner conversation with you and your significant other's parents, and he did so eloquently.
He won Grammys for 5 of his comedy albums, starred in movies like Dogma and played Rufus in the Bill & Ted series and was doing comedy so long that he was present at Lenny Bruce's arrest for obscenity. As the police began attempting to detain members of the audience for questioning, they asked Carlin for his identification. Telling the police he did not believe in government-issued IDs, he was arrested and taken to jail with Bruce in the same vehicle. He performed for three different Tonight Show hosts and tragically died of heart failure in 2008 and was given tribute on pretty much every imaginable media outlet.
Here are some of his greatest hits:
Age: Dec. at 71 (1937-2008)
Birthplace: Manhattan, New York City, New York, USA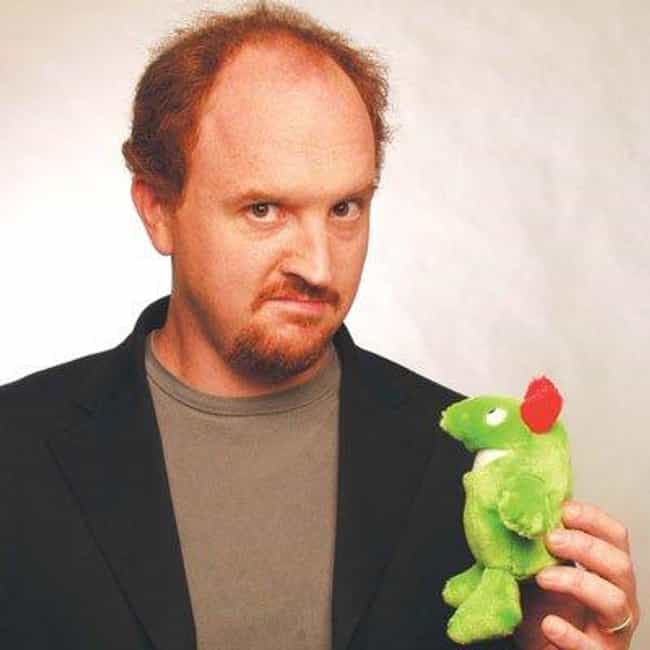 Louis CK is the most solid stand-up comedian working today. He's been doing stand-up for over 25 years and is never a hit or miss, and it's rare that you'll find someone that doesn't find him hilarious. He doesn't focus on political or religious issues as much as he does on social issues that most people can relate to. People from all walks of life can enjoy a good Louis CK joke.
He is of Mexican Catholic and Hungarian-Jewish descent, so he can pretty much make fun of everyone and anyone he wants. He even wrote the movie Pootie Tang. Yes, not only was Pootie Tang written by a white guy, but one with an extreme amount of talent for comedy. Give it a second chance, it's really actually pretty funny.
And yes, Louis CK does have more of a "Van D**e" (more commonly known as a Goatee according to my beard specialist friend), but this list takes into account how funny someone is, as well as their beard, so he deserves this high spot.
Louis CK started doing comedy in 1984 while working at a mechanic's shop when he was given 5 minutes to do only 2 minutes of material. He bombed so hard that he stayed away for two years until he mustered up the courage to do it again.
Here's what we ended up with:
Age: 51
Birthplace: Washington, D.C., United States of America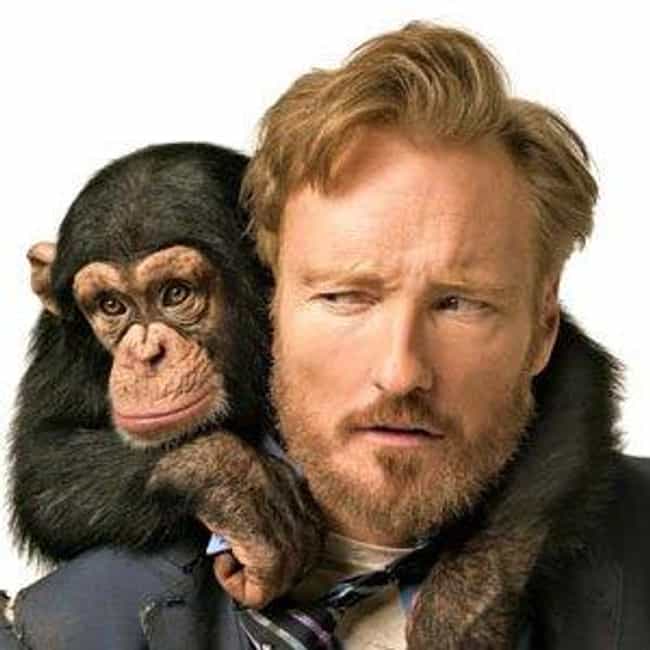 Conan O'Brien is one of the greatest comedic minds of our time. From being a writer on SNL to being a writer on The Simpsons and, most notably, giving us that monorail episode, Conan O'Brien went on to follow Jay Leno with his NBC show Late Night with Conan O'Brien.
Throughout his run there, he made television history in making a major network air such ridiculous characters as "The Masturbating Bear", "Vomiting Kermit", "In the Year 2000" and Pierre Bernard's recliner of rage.
After NBC gave him the boot and decided to give Jay Leno an extended (unwanted) stay, Conan bounced back by touring across the country and now has his show back, only on TBS. People can swear, Conan has more control and they're bringing in ratings that are making TBS want to buy some knee pads.
Aside from keeping his cool over the whole Leno thing and actually making history with his amazing Twitter feed (even people who don't like Twitter love his Twitter feed), his tour and his triumphant return to television, Conan O'Brien brings a young, self-depricating, honest and relatable sense of humor that he makes look easy to the world every single night.
Being able to do this for as many years as he has while keeping his image and even, in what I like to call his "Phoenix" era (not a red hair joke, more of a re-birth thing.), growing an awesome beard, Conan O'Brien isn't only one of my personal heroes, but a man we should all strive to be more like.
Age: 55
Birthplace: Brookline, Massachusetts, United States of America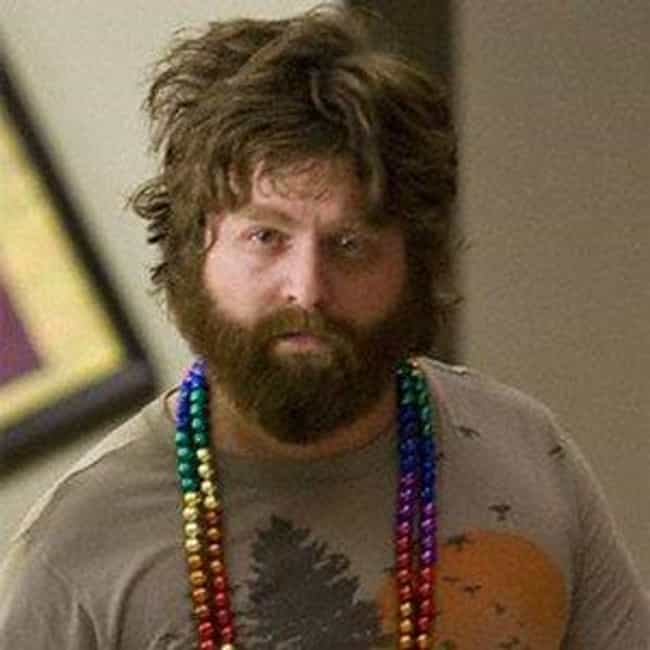 It's a miracle that Zach Galifianakis is as successful as he is because his last name has made it so that most people are probably Googling "beard guy hangover" to find him at all. This is how you know the guy's really talented.
He's easily one of the most creative, confident and well-polished comedians working today.
His brand of stand-up comedy most often features him doing "characters" and blurting out non-sequiters while playing a piano in the style of Steven Wright or Mitch Hedberg, only with a piano. But before his fame in the hilarious summer movie The Hangover, two solid SNL performances (which are great retribution as he once worked as a writer for SNL but lasted only two weeks) and starring role in Due Date opposite Robert Downey Jr., he was part of an awesome group of talented comedians (which actually includes one of the people on this list) called The Comedians of Comedy. Zach was easily one of the most underrated and undeservingly non-famous people in Hollywood.
The Comedians of Comedy are really what helped introduce him to the world (The Comedians of Comedy were Patton Oswalt, Maria Bamford, Brian Posehn and Zach Galifianakis.)You can check out their special on Netflix Instant Play, and it's really just about their tour as four alternative comedians who take comedy to the next level. Not only are they funnier and find better ways to get at punchlines than almost anyone else in the industry, but their tour was based on the idea that you don't need to pay $40 to go see a comedy show. You can pay $12 with no drink minimum to come and see people make you laugh in a more "local" atmosphere.
Zach (or as he calls himself, "Zach", I guess that joke doesn't play unless you're saying it out loud) has since been making his own web show called Between Two Ferns where he has A-List talent on for some of the most (intentionally, hilariously) awkward interviews you have ever seen.
And it all started with this one where he interviews Conan O'Brien:
Some stand-up:
Age: 49
Birthplace: Wilkesboro, North Carolina, United States of America