Entertainment
Celebrities Killed by the Internet

Updated June 14, 2019
938.9k views
18 items
The internet's a killer. Twitter and other social media sites have a way of spreading news like wildfire, especially when it comes to a celebrity's untimely "demise." Over the years, the internet has helped fake death stories go viral within a matter of hours, fooling the average person (and sometimes even close friends of the celeb in question) into believing that yet another beloved star has shuffled off this moral coil. Which celebrities have been the subject of death hoaxes, "killed" by the internet?
No one is safe from death hoaxes, not even top famous people like Oprah! Which other famous celebrities have supposedly died, despite concert performances and active Twitter lives following their dates of death? The musicians, actors, and other celebrities on this list have all woken up to find... that according to the internet, they're goners.
Did Paris Hilton really die? Read through the list below to find out the fates of these celebrities, who have been reported dead, only to turn up alive and well, the victims of completely false death rumors.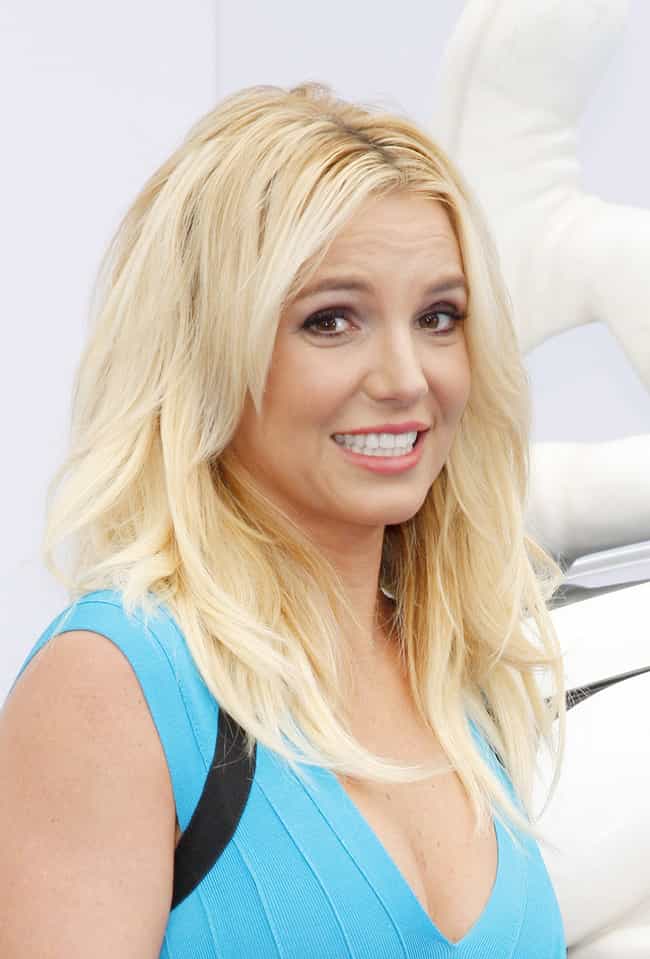 Announcement of Death:
Britney Spears was one of the earliest celebrity "victims" of the internet and has been one of the most frequent targets of death rumors. On June 12, 2001, a radio station in Dallas (KEGL 97.1) reported that Spears had died in a car crash with a pretzel van while driving with Justin Timberlake.
Fans desperately sought confirmation of the pop star's death on internet message boards and by the next day, the news had been forwarded around the world via email. A fake BBC web page offered more details about the crash while fans called into Los Angeles fire and police departments for answers.
In 2016, she was the subject of a second death hoax after Sony Music tweeted the singer had died on Dec. 26.
Spears Still Alive:
The Dallas radio station responsible for the rumor finally apologized several days later, stating that the two DJs had aired an erroneous report. They were subsequently fired. Spears's publicist issued a statement saying "There is no truth to the rumor circulating around the world that Britney Spears and Justin Timberlake were involved in a car accident on Tuesday."
Four months later, a hacker from Michigan, Tim Fries, reported the exact same story and received 120,000 hits within 12 hours. He claimed to have published the "story" in the name of "research."
In the 2016 death hoax incident, Sony reported they were a victim of a hack.
(
Source
)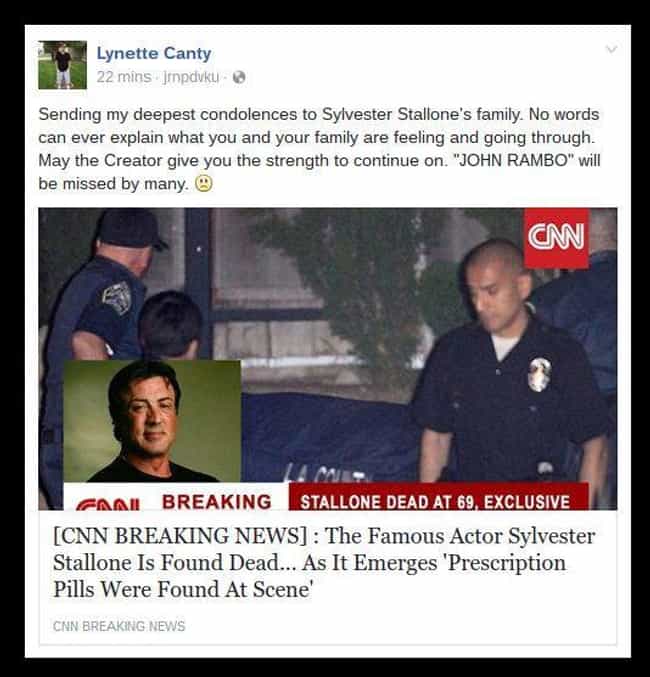 Announcement of death: The Italian Stallion was declared dead by a clickbait post that went viral on Facebook in September, 2016. According to the post, which was photoshopped to look as though the news came from CNN, Sylvester Stallone died of a prescription pill overdose. Which, like, come on. Rambo. Rocky. Cobra. Stallone don't go out like that.
Stallone still alive: Snopes calls bullsh*t: "The above-displayed Facebook message linked to a clickbait web site known for creating and sharing celebrity death hoaxes. This web site was responsible for previous death hoaxes involving Vin Diesel, Nicolas Cage, Jaden Smith, Jim Carrey, Angelina Jolie and John Cena."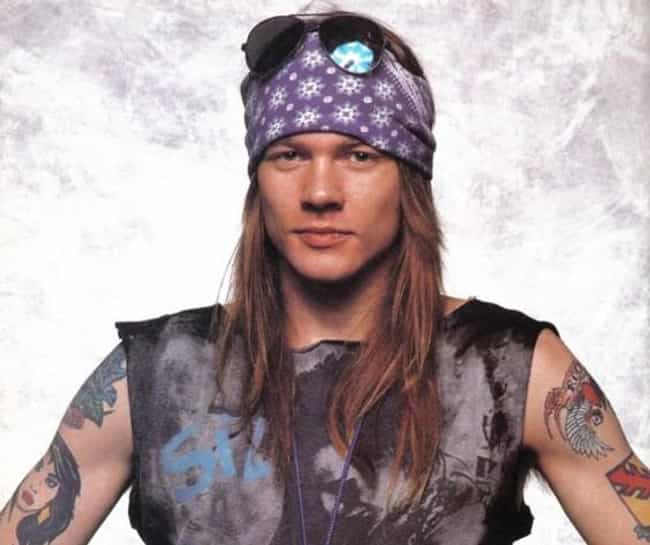 Announcement of death: Rumors of Rose's death spread quickly in 2014 after a fake MSNBC report announced, "Sources: Guns N' Roses Frontman Axl Rose Found Dead in West Hollywood Home at Age 52."
Rose still alive: The rocker took the news of his own death relatively well, tweeting, "If I'm dead do I still have to pay taxes?"
Source:
Billboard.com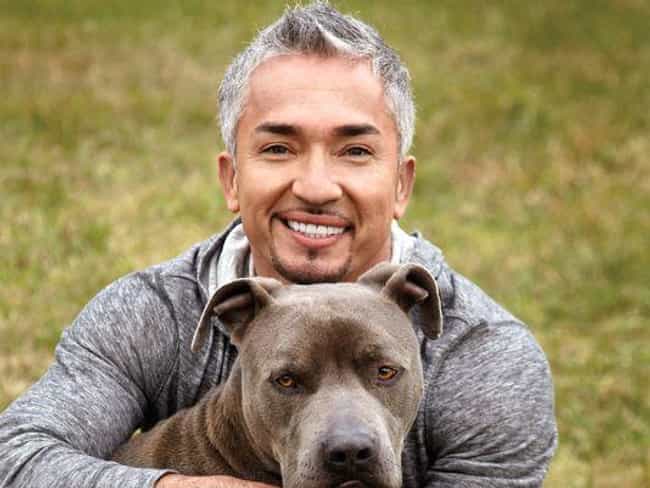 Announcement of death: Rumors spread in December of 2014 that celebrity dog whisperer Cesar Millan had died of a heart attack. Reports even went so far as to claim that the reality TV star's wife held a press conference confirming the news and saying, "I hope you can understand my loss, and I would appreciate if you can give us our space for mourning."
Millan still alive: Thankfully, fans were spared of their own heart attacks when Milan quickly called out the hoax on Twitter. Even his ever-loyal pup Junior chimed in, "posting" on Facebook: "Reports of my Pack Leader's untimely demise are greatly exaggerated. I can happily report he is safe, happy and healthy. I can also tell you he kept me up all night snoring, my breakfast was a little late but I did get a great morning walk. As Cesar keeps telling me: Exercise. Discipline. Affection. – the key to a long, balanced, and healthy life!"
Source:
Hollywood Life