Music
The Top Five Pieces Of Kurt Cobain And Nirvana Memorabilia

466 votes
195 voters
57.5k views
5 items
Original Fax from Kurt Cobain to Courtney Love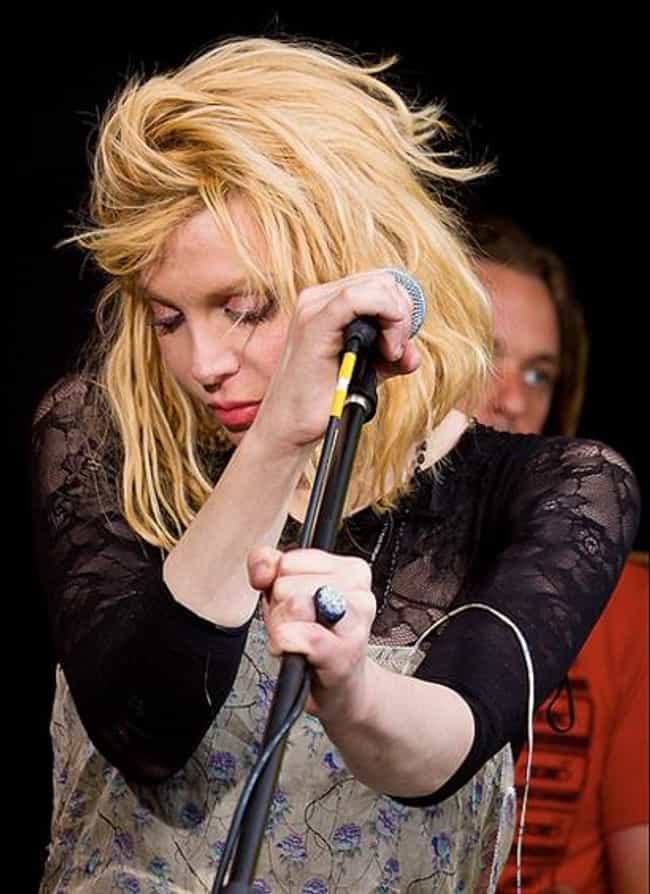 While on tour in England in 1991, Cobain faxed the two page letter to his f*ture wife and Hole singer Courtney Love (pictured above) from a hotel in Sheffield.
It contains a description of him tripping on acid, along with mentioning their appearance of Top of the Pops. The original letter sold at a Christie's auction in 2004 for $19,120.

Is this awesome?
Nirvana's angry letter to MTV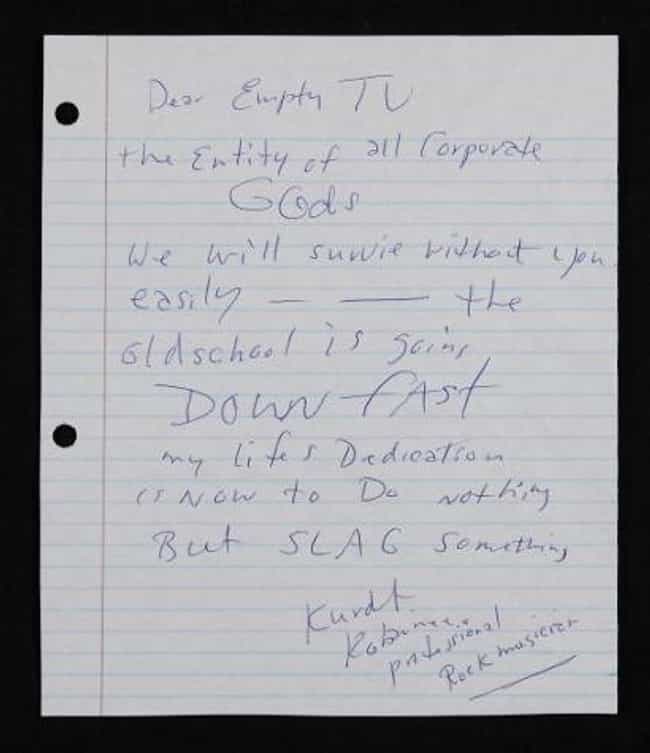 Nirvana's troubled relationship with the music industry is well-documented - perhaps nowhere better than in this letter written by the group to music channel MTV.
The undated handwritten letter read: "Dear Empty TV/ the entity of all Corporate / GODS / We will survive without you/ easily - - the / oldschool is going / DOWN FAST/ my lifes Dedication/ is Now to Do Nothing/ But SLAG something / Kurdt Kobaineee professional Rock musician."
It was sold at auction in 2010 by Juliens for $12,800.

Is this awesome?
Kurt Cobain's 1953 Martin D-18 guitar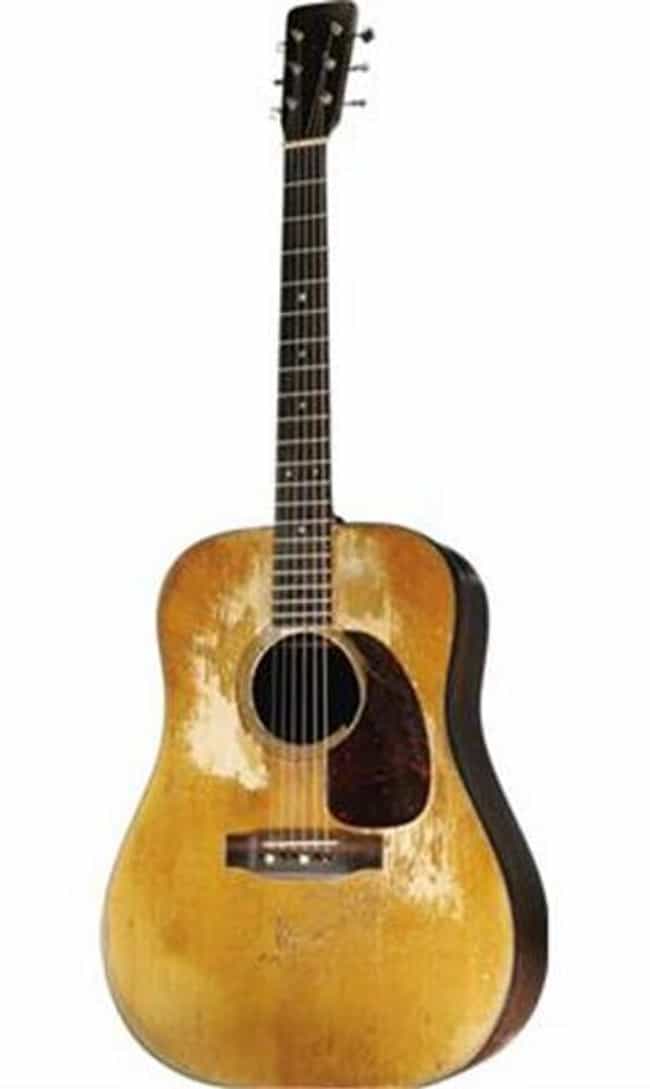 The guitar was purchased by Cobain while on tour, shortly before the release of the seminal 'Nevermind' in 1991. It was later given by Cobain as a gift to singer Mary Lou Lord during their brief relationship, and sold at auction in 2007 for $29,875.

Is this awesome?
Kurt's smashed Fender Mustang guitar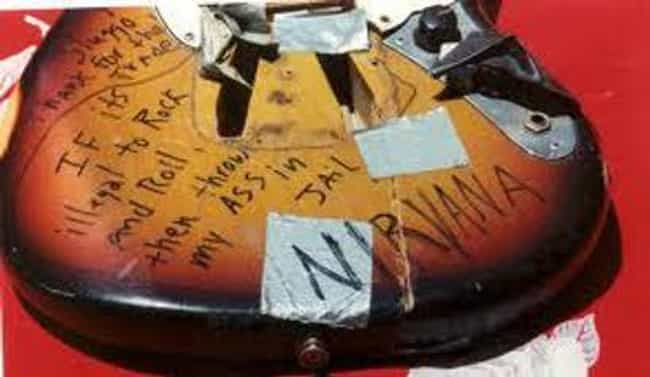 Cobain smashed the guitar at a gig during their first U.S tour.
He later traded it with friend and punk guitarist Sluggo (of the band Grannies and Huballaloo) for a playable Gibson SG.
The Fender was signed and inscribed 'If it's illegal to rock and roll, throw my ass in jail!', a slogan which later passed into rock 'n' roll lore, and was sold by Sluggo in a private sale in 2008 for $100,000.

Is this awesome?