Watchworthy
The Top Most Annoyingly Over Quoted Movies

Updated June 14, 2019
13.7k views
7 items
While quotable comedies are certainly good fun, nothing is more irritating than those who find it necessary to endlessly spew movie lines like a frat boy who projectile vomits pizza at 3 in the morning. The following list pays homage to those regurgitated lines of yore—the comedies that everyone in the world has seen a gazillion times, yet they still somehow compel us to act out scenes like a drunken parrot. Yes--that's right--nothing is less unique and irritating than the overused movie quote. I mean, I wouldn't be caught dead doing something so completely unoriginal and cliché. Speaking of which, you know what else is really annoying? Airplane food. I mean, seriously folks, what's the deal with that?
Rank the most annoying movies at the top.
from http://www.geekscape.net
Data-driven recommendations based on voting from over 40 million monthly visits to Ranker.
Try the free app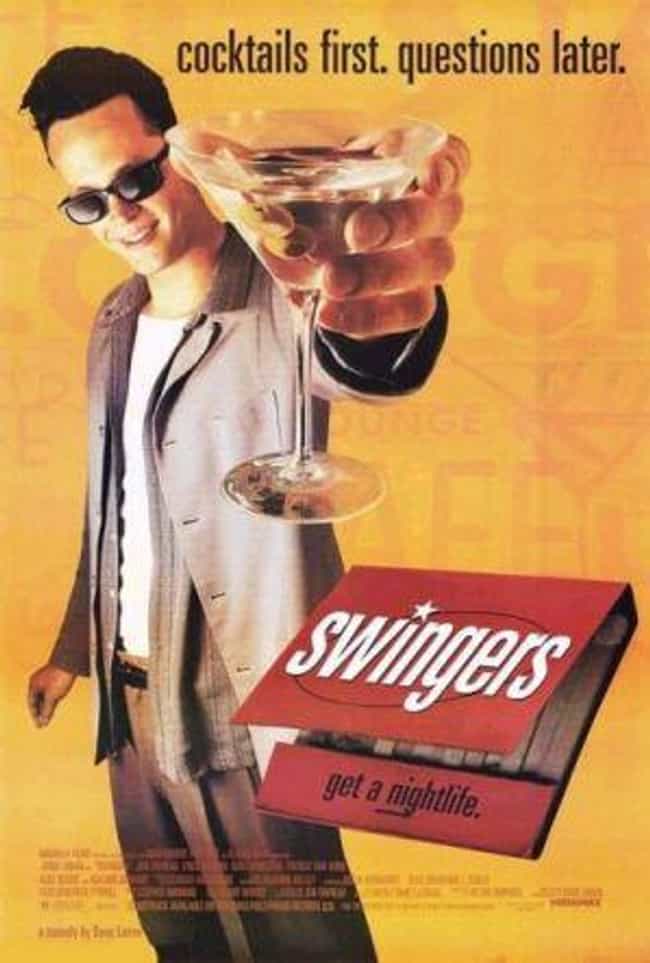 Before Jon Favreau became the acclaimed/chubby director behind Iron Man, he was the relatively unknown/chubby star of a little movie called Swingers. Directed by Doug Liman (who went on to make the Bourne Identity and the celluloid afterbirth known as Jumper), Swingers was a movie that gave filmgoers a sudden cinematic injection of bromantic camaraderie and snazzy one-liners. And, while Swingers did much to add a sense of youthful, mainstream vitality to the word of quasi-independent film during the late 90's, it also unfortunately spawned an endless supply of one-liners for douchebags across America to spout ad nauseam. Nowadays, it's a well-known completely made up fact that 65% of all communication on road trips to Vegas is comprised of Swingers quotage (the other 35% comes from
Fear and Loathing
and repeated, semi-incompressible grunts of "Vegas, Baby! Vegas!"). Is it annoying? Absolutely. We get it buddy…you're so money and you don't even know it. This is me giving you the finger.