Entertainment
The Transporter: Refueled Movie Quotes

56 votes
39 voters
2.3k views
8 items
The Transporter: Refueled movie quotes bring the Transporter film series back for a fourth installment, with an all-new cast. The action thriller was directed by Camille Delamarre and written by Bill Collage, Adam Cooper, and Luc Besson. The Transporter: Refueled opened in theaters in the United States on September 4, 2015.
In The Transporter: Refueled, the title character of The Transporter, Frank Martin (Ed Skrein) serves as a carrier of high-risk packages as a freelance courier driver. Frank tries to take some time off to spend with his father, Frank Sr. (Ray Stevenson), but is interrupted by a call from a client, Anna (Loan Chabanol). But when Frank arrives to pick up the package, he learns that the package is actually a group of female bank robbers.
Frank is later startled to learn that as a result of his involuntary involvement in the robbery, which stole millions from bad guy Karasov (Radivoje Bukvić), that his father has been kidnapped. Frank has just 12 hours to find Frank Sr. before he is killed so he swoops up the women (including Gabriella Wright and Tatjana Pajković) and goes to work. While the logic of these happenings might have to wait until the film's release, hopefully what results from that sequence of events will provide some action-packed thrills.
The Transporter: Refueled
opens in theaters already showing other great films such as
No Escape
,
Z for Zachariah
,
She's Funny That Way
,
We Are Your Friends
, and
Straight Outta Compton
.
Frank Martin: Where are the packages? What's this?
Anna: You should go.
Frank Martin: Out of the car, all of you, now!
Gina: No one's getting out of the car. Now, drive!
Frank Martin: Seat belts now!
Frank picks up the packages he's been contracted to transport, however, instead of actual packages, he is tasked with transporting women. Considering the police are immediately after these women, Frank knows this is not his average contract.
Should this be higher or lower?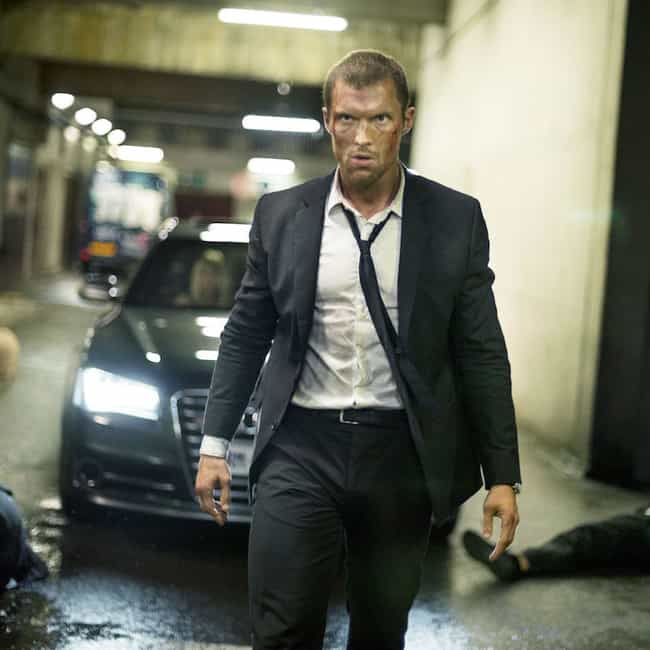 Frank Martin: You think this is the first time somebody's held a gun to my head? ... You're going to make me late and I hate being late.
Frank is not amused when he is ambushed by a crowd of men in a parking garage. It's not the ambush that bothers him, rather the fact that he is now late as a result.

Should this be higher or lower?
Karasov: Your clients have stolen from me.
Frank Martin: That's not my problem.
Karasov: It is now.
Frank is surprised to learn that because of actions of his clients, that he is going to be punished by Karasov. If this wasn't the plot of the film, it totally could be a real life nonsense lawsuit.
Should this be higher or lower?
Frank Martin: I'm in this because of you and so is my dad. So we're going to see Karasov.
Anna: Do we have a choice?
Frank Martin: Not really
Since it's the girls' fault that Frank is involved with Karasov, leading to his father's kidnapping, Frank makes the ladies help him in the efforts to get his father back. They seem equally as shocked that because of their heist, Frank is being punished but hey, whatever is needed to sell movies, right?

Should this be higher or lower?