Entertainment
The Voices Movie Quotes

58 votes
46 voters
7.3k views
10 items
"The Voices" movie quotes bring some awkward laughs as one mentally unstable man, on the advice of his talking cat, murders his coworkers. The comedy-horror film was directed by Marjane Satrapi using a screenplay by Michael R. Perry. "The Voices" first opened at the 2014 Sundance Film Festival before a theatrical release on February 6, 2015.
In "The Voices," Jerry Hickfang (Ryan Reynolds) is a seemingly normal and nice new employee at the Milton Bathtub Factory. He gets along well with his coworkers and even meets some nice women from accounting, Lisa (Anna Kendrick) and Fiona (Gemma Arterton). But once he stops taking his prescribed anti-psychotic medication, things take a deadly turn.
Jerry begins having conversations with his pets, dog Bosco and cat Mr. Whiskers (both voiced by Ryan Reynolds). While Bosco is the optimist of the bunch, Mr. Whiskers urges Jerry to begin killing his coworkers and psychiatrist, Dr. Warren (Jacki Weaver). Things only get stranger when the severed heads of his kills begin talking to him as well, setting him up for a puzzling and bizarre end.
"The Voices" joins theaters already packed with other great films such as
"Jupiter Ascending,"
"Seventh Son,"
"The SpongeBob Movie Sponge Out of Water Movie,"
"Black or White,"
"Project Almanac,"
"The Loft,"
"Wild Card,"
"Mortdecai,"
"The Boy Next Door,"
"Black Sea,"
"Strange Magic,"
"Still Alice,"
"The Wedding Ringer,"
"Blackhat,"
"Taken 3,"
"Predestination,"
"A Most Violent Year,"
"The Interview,"
"Unbroken,"
"American Sniper,"
"Into the Woods,"
"Big Eyes,"
"The Gambler,"
"The Hobbit: The Battle of the Five Armies,"
and
"Annie."
Dr. Warren: "How are you doing, Jerry?"
Jerry: "They like me at work. There's a girl. I like her."
…
Dr. Warren: "Do you ever hear voices?"
Jerry: "Voices? Not really… Mr. Whiskers, he makes me do bad things."
Dr. Warren: "You totally stopped taking the pills, didn't you?"
Jerry: "Totally"
Jerry checks in with Dr. Warren who asks about his mental well being. Jerry says all is well, but soon they both realize that things are far from okay.
Should this be higher or lower?
You Have The Greatest Hair, Tom
Jerry: [singing]
Tom: "Hey, Jerry, give me a break!"
Jerry: "Oh, okay, I'll tone it down a little bit… You have the greatest hair, Tom, in the back."
Jerry seems like a generally happy, harmless guy who is, mostly liked by his coworkers in his new position at the Milton Bathtub Factory. This, of course, is Jerry on his psychiatric drugs but when he stops taking those meds, things change course dramatically.

Should this be higher or lower?
One Step Away From the Looney Bin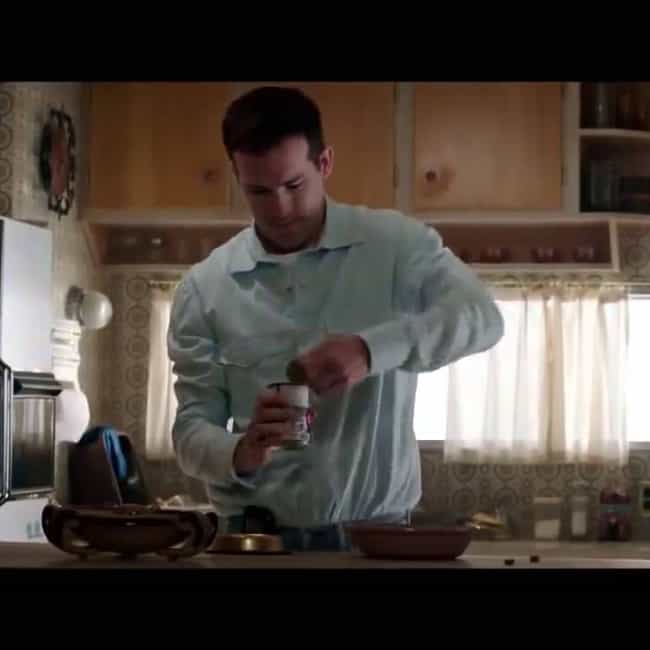 Fiona: "Look what you did to me."
Mr. Whiskers: "Well, that's one step away from the looney bin."
Jerry: "I'm so sorry."
In a new spin on hearing voices, Jerry hears (and sees) the decapitated head of coworker Fiona in his refrigerator making him feel guilty about him murdering her. Meanwhile, Mr. Whiskers mocks Jerry's mental state, despite being the one who talked him into the murder in the first place.

Should this be higher or lower?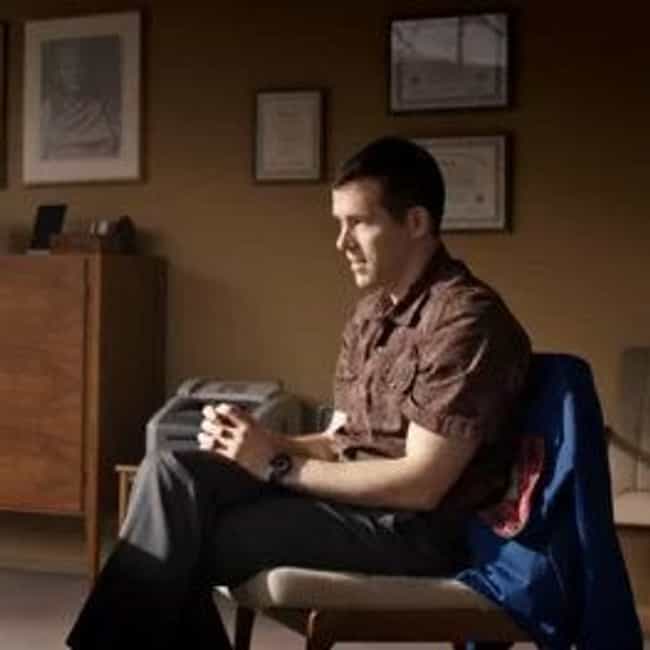 Dr. Warren: "Ahhh!"
Fiona: "Ahhh!"
Mr. Whiskers: "Ahhh!"
Jerry: "Mr. Whiskers, Dr. Warren, Fiona, cut it out!"
Jerry cannot escape the constant screams from the severed heads and animals in his apartment. Of course, this is all in his head, but still, something he cannot easily control.

Should this be higher or lower?