WTF
The Weirdest Couples in 2016

1.8k votes
617 voters
424.7k views
18 items
List Rules Vote for the most bizarre couples.
Weird couples are the backbone of society (this has been scientifically proven). Throughout history, there have always been strange couples making outrageous headlines, covered in the media from
Lascaux
to TMZ. And 2016 is shaping up to be no different from any other year. Some of the couples gifting humanity with outlandish, obscene, hilarious headlines are deeply in love, others should be as far apart as possible. Check out the list to see some of the weirdest couples in 2016, and decide whether you want your relationship to be anything like the ones on this list. Which you should.
The Woman Who Crashed Her Own Funeral to Scare Her Husband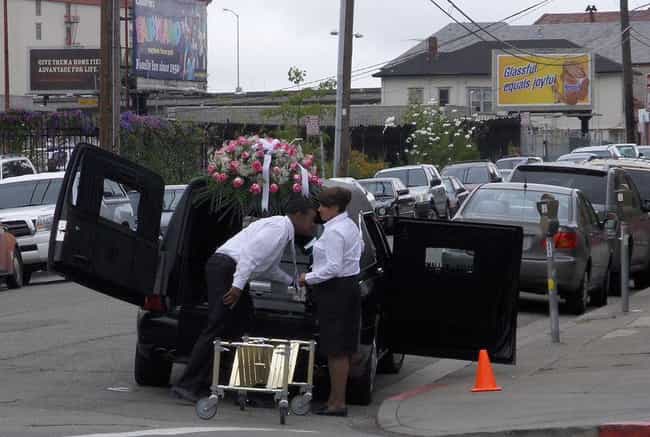 How do you fix a failing relationship? Couples therapy? Vacation? Hire hitmen to kill your significant other? That's what happened to an Australian woman, who was kidnapped by a group of men who claimed her husband hired them to kill her. Luckily, for the woman, the men didn't believe in killing women. They took the money and left her alive. They also gave her evidence of her husband's wrongdoing, and told her to educate other "stupid women" on the type of men not to trust. Overall, pretty good guys, for hired killers.
To get back at her husband, the woman went into hiding and waited for him to plan her funeral, which she crashed. Surprise! Still alive, sucka! The husband was sentenced to nine years in prison.

Is this bizarre?
Devoted Son Puts the "D" in Related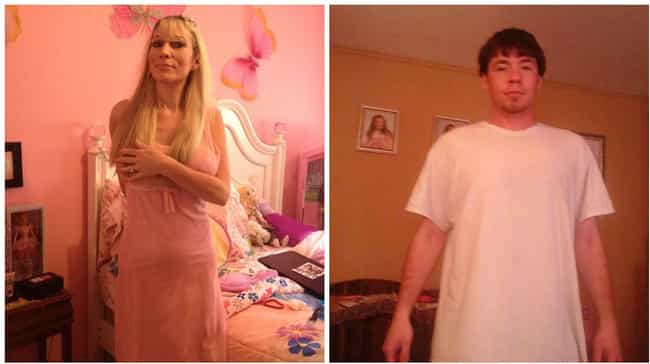 North Carolina woman Melissa Kitchens took MILF to Level 1000 when she rode her son's D train all the way to the station. Kitchens and son Shaun Pfeiffer are residents of Ashville, NC, and were arrested on September 12, 2016 on felony incest charges after they were caught hopping on the good food while doing the bad thing.
The strange case of a ship attempting to return to its port of departure got very weird on Facebook, where Melissa wrote a rambling, desperate, emotional comment on a photo of Shaun and his son.
Can't get over How Handsome You Are and I'm about to Cry.... You Both Are Precious.Tell him Nana Missy Luvs Him&Give him a Kiss for Me...... You've Got a Heart of Gold--- Never Let Anyone Hurt You&&&&.... Love this Pic... I'm looking for Your Dads Side, Michelle Pfeiffer is One of Them...... Miss People asking me--- Are u Related to Michelle Pfeiffer.... Lol... Just trying To Brighten The Mood---- Things are Very Stressful and I Love You and I Respect Any Decision--- As Long as your Happy and Safe.......... I miss you& wish I had more time w you...... Your Very Valuable and Hopefully The Stresses---- Will get better&&&&& You Have A Precious Son----- I Love You Shaun and Hoping Life Can Give Mom a Break and You...........
It's unclear whether life gave mom a break, but Shaun certainly gave her something. In March 2016, months before the arrest, Melissa posted the following inspirational quote on Facebook: "All a girl really wants is for one guy to prove to her that they are not all the same." Indeed, they're not all your son.

Is this bizarre?
The Swedes Who Caused a Traffic Jam While Having Sex Dressed as Pigs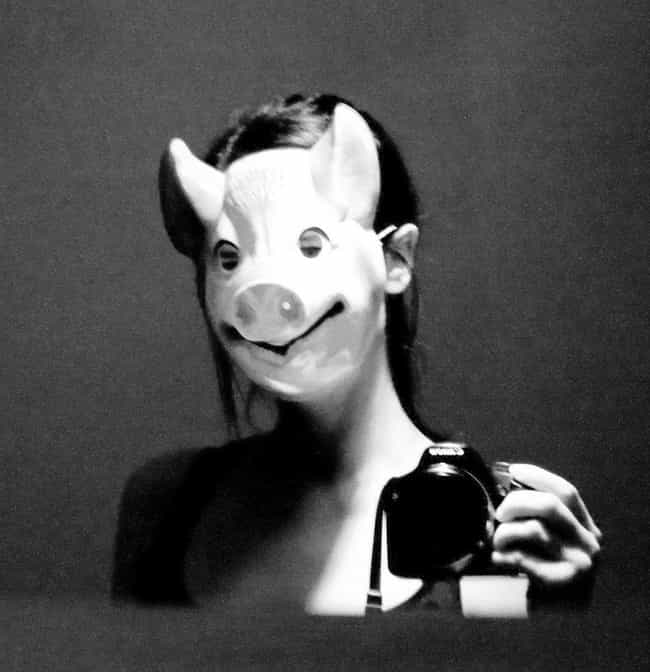 A pair of sex pigs (local nickname) caused a traffic jam and scared the bejesus out of Pokemon Go players in Insjön, Sweden when they had furious public coitus in full view of motorists and pedestrians. This wasn't run-of-the-mill public fornication; the sex pigs wore pig masks, shirts reading "Queen" and "King," and were screaming and waving a green laser.
Certainly, humanoid pigs fornicating in public while wielding a green laser and screaming is the most exciting thing to happen on a Friday night in a Scandinavian town of about 2,000 for quite some time. If nothing else, August 12, 2016 is a date seared into the minds of two teenaged siblings, who happened upon the copulating hogs while playing Pokemon Go. They were screamed at, and had the green laser waved in their general direction.
To quote an article on the incident from The Independent,
While the traffic jam is of little bother to the local police, they are concerned about the alleged public sex and laser attack. Officer Daniel Hagthorpe said:

"Pointing at someone with green laser can cause injury if it hits the eyes and if anyone took offense to the sex, then it could be considered sexual harassment."

The 'pigs' identity remains unknown.
The Local, an English-language Swedish news resource, ran the headline "Sex pigs halt traffic after laser attack on Pokémon teens." Meanwhile, on Twitter, reporter Clyde McGrady framed that headline thusly: "I agree with Bernie Sanders that we should be like Sweden: Sex pigs halt traffic after laser attack on Pokémon teens."

Is this bizarre?
Jennifer and Brad, Adult Breastfeeding
Jennifer Mulford was beset with envy upon reading of the bond breastfeeding creates between adults, and so set out to find an adult breastfeeding relationship (or ABR, because of course). After failing with message boards and dating sites, she reconnected with an ex, Brad, who was excited about breastfeeding. Mulford knew she had found her life-partner.
At the time of Brad's first feeding, Mulford hadn't breastfed in over 20 years, so it took some work getting her milk factory up and running. So much work, in fact, that she quit her job just to provide Brad with his nummy mummy milk.
Is this bizarre?