movie quotes

The World's End Movie Quotes

22 votes
12 voters
7.2k views
9 items
Follow
Embed
"The World's End" movie quotes follow five guys who return to their hometown for an epic pub crawl only to find the town taken over by robot aliens. The British science fiction comedy film is the third film in the Three Flavours Cornetto series which included "Shaun of the Dead" and "Hot Fuzz." Edgar Wright directed the film, which he co-wrote with lead actor Simon Pegg. "The World's End" opened in the United Kingdom on July 19, 2013, then in America on August 23, 2013.
In "The World's End," five childhood friends, Gary (Simon Pegg), Peter (Eddie Marsan), Oliver (Martin Freeman), Steven (Paddy Considine) and Andrew (Nick Frost) return to their hometown of Newtown Haven, their first return in 20 years. They're there to attempt The Golden Mile, an infamous pub crawl involving them stopping to drink a pint at each of 12 pubs, ending at The World's End. It's a task they attempted when they were much younger and failed, but are back to try again.
All is going well during the pub crawl, including running into Oliver's sister Sam (Rosemund Pike), but they soon find trouble. The men are approached by teens with superhuman strength and a brawl erupts. Gary knocks the head off one of the teens to reveal he is actually a robot. They put the pieces together and realize that their town has been taken over completely by these alien robots, who take on the bodies of the townspeople, and they are not only fighting to complete the Golden Mile, but also for their own lives.
"The World's End" joins a summer already packed full of great films such as
"Getaway,"
"Drinking Buddies,"
"The Mortal Instruments: City of Bones,"
"Paranoia,"
"Kick-Ass 2,"
"We're the Millers,
"Elysium,"
"Percy Jackson: Sea of Monsters,"
"2 Guns,"
"Blue Jasmine,"
"The Wolverine,"
"The To Do List,"
"Only God Forgives,"
"World War Z,"
"Man of Steel,"
"This Is the End,"
and
"Olympus Has Fallen."
Robots Full of Blue Stuff
Gary: "Our town's been taken over by robots full of blue stuff."
As noticed by Gary, their hometown has not just changed, it's been taken over by robots, robots that thrive on blue blood.
Gary: "And we're back! Just like the five musketeers."
Steven: "Three musketeers isn't it?"
Gary: "Well nobody knows how many there were really do they?"
Oliver: "You do know that 'The Three Musketeers' is a fiction right, written by Alexander Dumas."
Gary: "A lot of people are saying that about the bible these days."
Steven: "What, that it was written by Alexander Dumas?"
Gary: "Don't be daft, Steve. It was written by Jesus"
Andrew: "Are we there yet?"
Gary: "Let's do this."
The five high school friends, Gary, Steven, Oliver, Andrew and Peter reunite after 20 years apart, just like the five musketeers, or something like that.
It's Not Us That's Changed
Sam: "You know it's weird, isn't it? You come back and everything's sort of different."
…
Gary: "It's not us that's changed! It's the town!"
Sam remarks on how it's weird to return to a town after an extended period of time, then see how things have changed. Gary has another theory: They are the same but the town is different. He might just be right.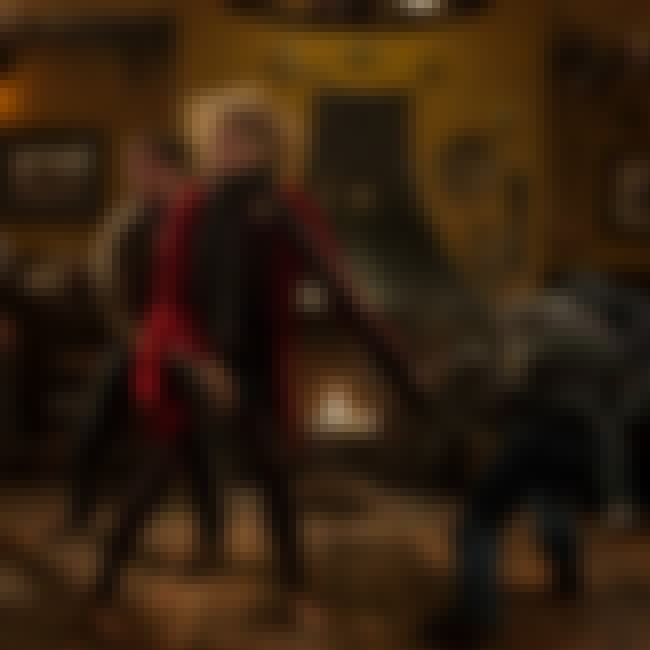 Gary: "Look who it is!"
Sam: "Wow, long time, Gary"
Gary: "Willkommen, bienvenu, welcome!"
During one of their stops, the men run into Sam, Oliver's sister. Sam has a history with the crew, having once been intimate with Gary, something that Steven, who's always loved Sam, never forgotten.