VOTE
The 13 Hottest YouTube Celebrities

83.7k votes
21.6k voters
4.5M views
13 items
List Rules Vote on all of your favorite Internet hotties.
Some of the biggest YouTube celebrities, with hundreds of millions of views under their belts, are hot girls who stare into cameras and talk about themselves. So, in one place, here are the hottest pictures of some of the most sought after hot girls in YouTube history – so that you don't have to sit through all those videos.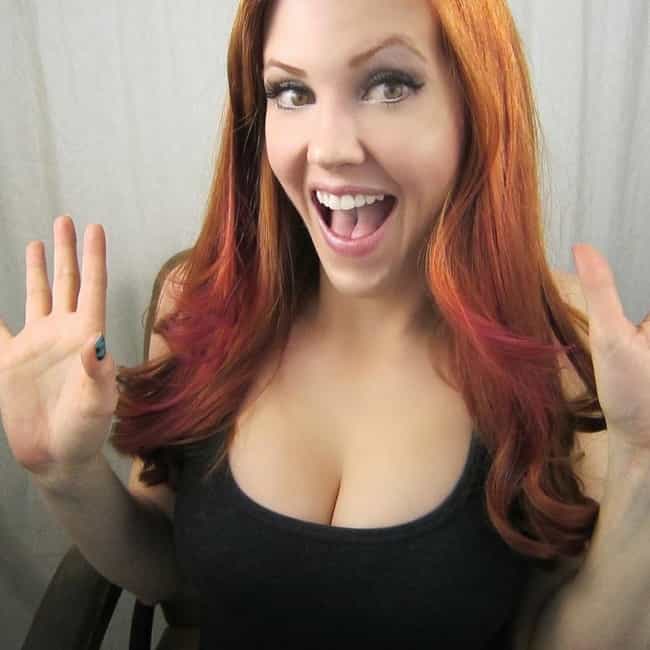 Karen Alloy is a comedienne best known for her YouTube channel Spricket24. Some just know her as "Spricket." She's gotten almost 50 million views to her channel and has over 200,000 subscribers.
This brilliant woman has won an Emmy for her 2012: The End of the World video in the Advanced Media Writer category – the first time the award had ever been given.
She also gave birth to her child while live-blogging and chatting with over 400 viewers. Say what you will about how crazy that is, the woman knows/loves her fans.
Age: 41
Birthplace: Chicago, Illinois

Is this hot?
see more on Karen Alloy
Check out Jenna like you've never seen here before right here.
Age: 32
Birthplace: Rochester, New York
Is this hot?
see more on Jenna Marbles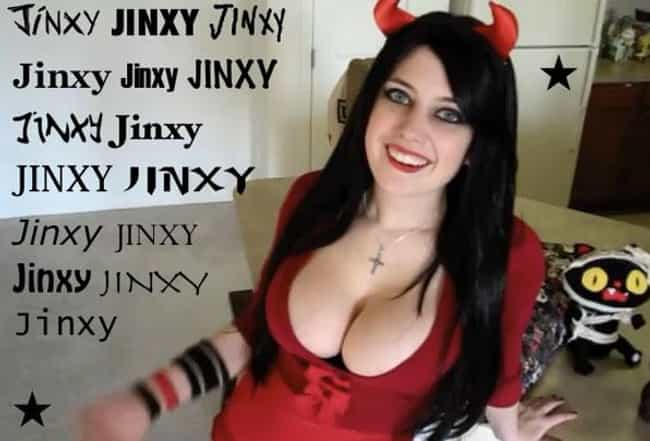 Hannah Wagner, or "Miss Hannah Minx" as some of you might know her, is an adorable, weird, 20-something (so you're 100% safe in your thoughts) YouTube celebrity with breasts the size of most third world toddlers' torsos.
She hosts a show "Japanese Word of the Week," or the JWoW (before Jersey Shore's JWOWW came along) where she teaches you a single word in Japanese, explaining its meaning, and how to use it. She's a really hot girl who wears insanely low-cut shirts, which is probably a huge reason why she has so many views. Her most popular video has almost six million views (embedded above) and is, of course, one of her exercising – best part: pushups. Her eyes or "all of her round parts," as my dad would say, are the stars of most of these videos. Seriously. I'd seen her videos before and had absolutely no idea she was teaching people Japanese until just now.
She actually seems like a really nice girl and, unlike most YouTube celebrities, is actually providing an educational public service. LOL.
She, unlike most girls on this list, has actual photos (where she's not wearing anything) floating around the Internet. Here she is dressed, fittingly, as Elvira (once Elvira starts finally showing even the slightest signs of aging, Hannah could honestly replace her).
Age: 30
Birthplace: Lexington, Kentucky, United States of America

Is this hot?
see more on Hannah Wagner
Esmee Denters is a Dutch singer-songwriter would could also be a model if she wanted to. She gained her stardom by covering random songs on YouTube, being so hot that people would actually click on her videos, and being so talented that people would actually stick around and be impressed.
She was then "discovered" by Justin Timberlake and then went on to be signed to his label, which is connected partially to Interscope Records.
Here is a great gallery of her hottest pictures, including some of her in a bikini and in various compromising, yet clothed, positions.
And here she is in that awesome kind of bra that your girlfriend is too cheap/ashamed to buy/wear all the time/in public.
Age: 30
Birthplace: Arnhem, Kingdom of the Netherlands
Is this hot?
see more on Esmée Denters