Entertainment
Behind-The-Scenes Stories From The Making Of 'Thelma & Louise'

Updated March 28, 2019
13.7k views
14 items
Ridley Scott's 1991 film Thelma & Louise is classic feminist cinema, and Geena Davis and Susan Sarandon play the title characters. The movie follows two best friends who go on the lam after Louise (Sarandon) shoots a guy who tries to take advantage of Thelma (Davis). Their convertible speeds through gorgeous desert landscapes as law enforcement officials and Thelma's loutish husband pursue them. The story ends with the women opting to drive their car off a cliff rather than submit themselves to the will of the men.
It's kind of a miracle a movie with two defiant female leads, male characters who are (intentionally) almost uniformly dim, and a take-no-prisoners ending ever got made within the Hollywood studio system. Thelma & Louise bucked just about every trend imaginable, and it went on to earn five Oscar nominations (it won for best original screenplay), becoming what some consider one of the best films of all time.
From having a novice screenwriter to co-star Brad Pitt nearly losing what would become his breakthrough role, the making of this beloved action-drama was as wild a ride as that of its heroines.
The Screenwriter, Who Won An Oscar, Had Never Written A Script Before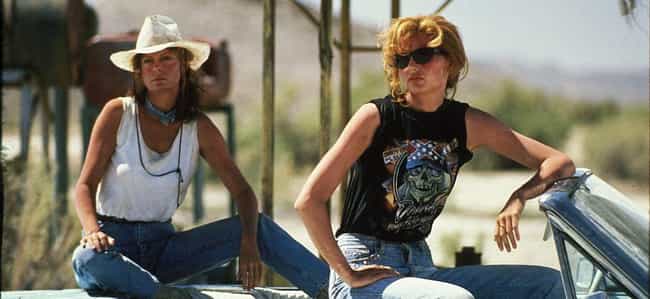 Thelma & Louise was Callie Khouri's first attempt at writing a screenplay. She had formerly worked as a line producer on music videos for bands like Mötley Crüe. While driving home from work one night, a burst of inspiration hit.
Khouri told Vanity Fair, "Out of nowhere I thought, 'Two women go on a crime spree.' That one sentence! I felt the character arcs - I saw the whole movie." She spent the next six months writing her story in longhand before transferring it to her computer.
Her first script not only got made - it also earned her the Academy Award for best original screenplay in 1992.
Jodie Foster And Michelle Pfeiffer Were Originally Cast As The Title Characters

Jodie Foster and Michelle Pfeiffer were originally supposed to star in Thelma & Louise. This came after almost every A-list actress in Hollywood auditioned for the film, including Julia Roberts, Kathleen Turner, Meg Ryan, and even Cher. A project with two juicy leading roles for women was a rarity, so everyone wanted to be part of it.
When some behind-the-scenes issues caused a delay in production, Foster and Pfeiffer had to drop out because of scheduling conflicts. Foster was committed to a start date on The Silence of the Lambs, and Pfeiffer had one on Love Field. Pfeiffer said she still deeply regrets backing out and can't watch the movie, as it'd be too heartbreaking.
Brad Pitt Almost Lost His Breakthrough Role To Billy Baldwin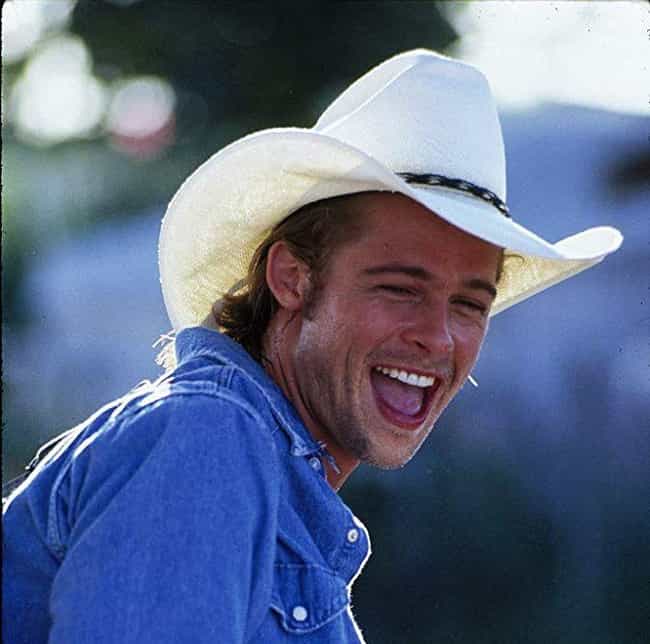 If director Ridley Scott's original plan had worked out, Thelma & Louise would have turned out differently in a key area, and Billy Baldwin might have catapulted onto the A-list permanently. Brad Pitt auditioned for the role of J.D., the charming rogue who seduces Thelma before fleeing with her money. Scott hired Baldwin instead.
Because of a production delay, Baldwin dropped out to work on Ron Howard's firefighter drama Backdraft, which Pitt also auditioned for and didn't land. Robert Downey Jr. expressed a desire to take Baldwin's place, but Scott nixed him, fearing he was too short to stand alongside the tall Geena Davis.
Soon afterward, Pitt was brought back in for a chemistry audition with Davis, who lobbied for him. He earned the part, which became his professional breakthrough.
The Actor Playing The Truck Driver Wasn't Prepared For The Fire Effects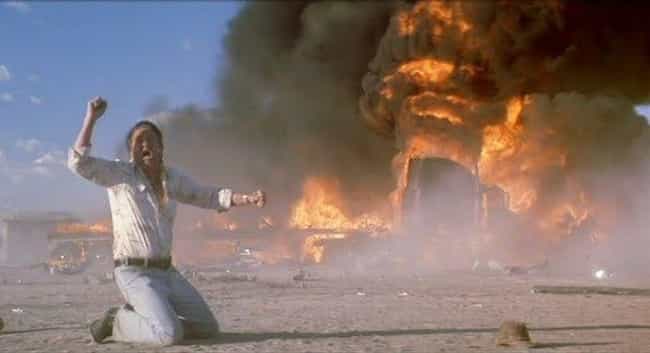 If there's one noteworthy moment in Thelma & Louise aside from the ending, it's the scene in which the women shoot a tanker truck after its driver made inappropriate comments to them. Their actions result in the vehicle bursting into flames.
In her book Off the Cliff: How the Making of Thelma & Louise Drove Hollywood to the Edge, author Becky Aikman reveals Marco St. John, who plays the trucker, didn't want to use a stunt double. He stood about 50 yards in front of the truck, which was rigged to blow. Director Ridley Scott told him the effects would take place after he said, "Ready, steady, go!" Instead, the detonation happened on the word "steady" to ensure an authentic reaction.