Unspeakable Times
A Complete Timeline Of The Theranos And Elizabeth Holmes Scandal

Updated July 22, 2019
5.9k views
32 items
Following on the heels of some of Silicon Valley's most respected entrepreneurs, 19-year-old Elizabeth Holmes dropped out of college in 2003 to begin her own company, which she called Theranos - a portmanteau of the words "therapy" and "diagnosis." Holmes formulated a small machine known as the Edison that could test for hundreds of illnesses with only one drop of blood. The technology would have certainly revolutionized the medical industry, but it proved overly ambitious. As Theranos began falling apart, Forbes reduced Holmes's net worth from $4.5 billion to $0 in 2016.
The 2019 HBO documentary The Inventor: Out for Blood in Silicon Valley delineates Holmes's rise and fall, as well as the growth of her delusions of grandeur. The film has become a phenomenon, nearly reaching the infamy of Lifetime's Surviving R. Kelly. Theranos eventually closed, and Holmes faced intense public scorn. Patients were endangered, investors lost hundreds of thousands of dollars, and Holmes's employees suffered severe emotional repercussions. Though Holmes was charged with felony conspiracy and fraud and is out on bail, Silicon Valley still must resolve the issues that initially enabled Holmes's deception.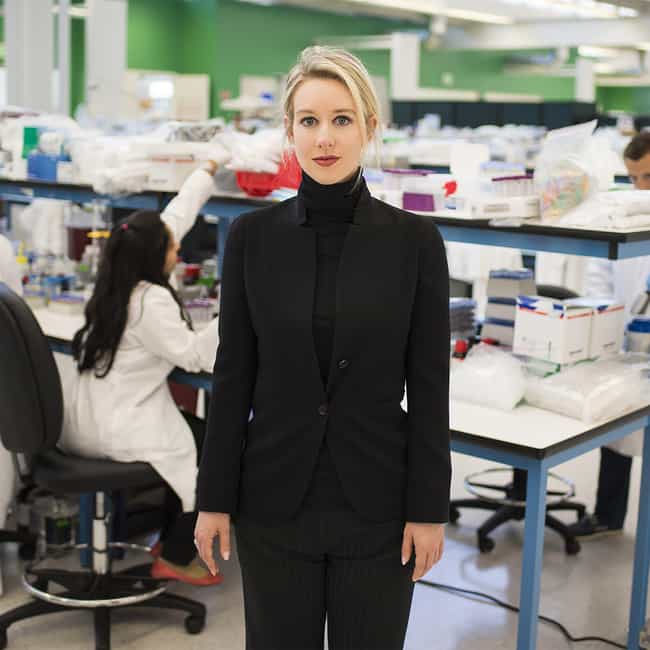 2003: Elizabeth Holmes Drops Out Of Stanford To Found Theranos
At 19 years old, Holmes dropped out of Stanford to found Theranos, called Real-Time Cures at its inception. Holmes cited her grandfather's medical background as well as her internship at the Genome Institute of Singapore as her inspiration.
Her parents allowed her to use the money they set aside for her college tuition to fund Theranos.
June 2006: Holmes Is Profiled In 'Inc.' Magazine
Holmes received her first profile in Inc. magazine's 2006 "30 Under 30" feature, though she wouldn't gain widespread notoriety for several years. In 2014, Holmes would be included in Forbes's "40 Under 40" and appear on the cover of Fortune magazine - which would catapult her into the limelight.
July 2010: An SEC Filing Claims Theranos Has Raised $45 Million
In a 2010 filing with the US Securities and Exchange Commission, Theranos announced it had raised $45 million in one funding round by selling equity and securities in the company. Since its creation in 2003 to the filing in 2010, Theranos had raised $70 million.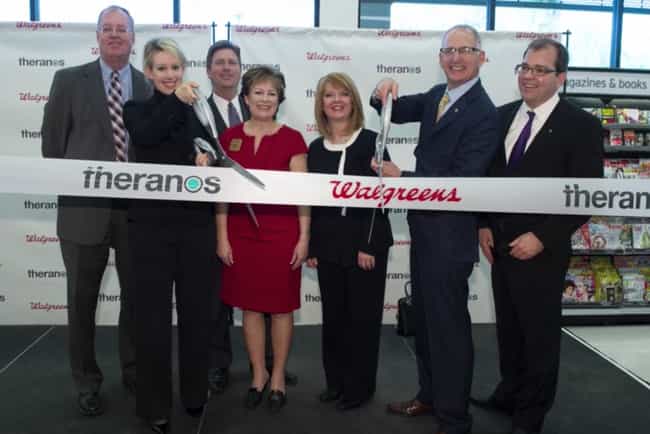 2013: Walgreens Partners With Theranos, Adopting Their Untested Technology
Pharmacy chain Walgreens elected to partner with Theranos in 2013, eventually opening wellness centers in 40 Arizona Walgreens locations. The centers featured the health tech company's blood-testing equipment, which provided affordable, allegedly tell-all blood tests to customers.
Both Walgreens and Theranos came under scrutiny when the pharmaceutical company installed the Arizona blood-testing centers without properly validating Theranos's technology.