Entertainment
Things That 2000s Girls Did to Impress Boys

Updated November 6, 2017
4.2k votes
441 voters
94.1k views
27 items
List Rules Vote up the flirting techniques from the 2000s that make you the most nostalgic
The new millennium brought some very strange phenomena with its arrival. People were busy picking out the perfect song for their Myspace profile, slamming their flip-phones shut with rogue abandon, and downloading the latest Hawthorne Heights album from KaZaA or LimeWire. In the midst of all that angst, teenage girls were doing what they have been doing for centuries: trying to impress teenage boys.
This list celebrates the many ill-conceived plans you made to snag that hot eighth grader with a Scene Kid haircut. Snap in your butterfly clips and slide on your Invader Zim sweatbands from Hot Topic, because we're taking a walk down memory lane. From loose-fitting etnies to quoting every line from Office Space and Chappelle's Show, this list will help you remember what you've tried so hard to forget: all the ways that girls in the early 2000s tried to impress boys.
Vote up your favorite way that 2000s girls tried to impress boys, and feel free to share your thoughts in the comment section!
You Mixed the Raddest CD for Your Crush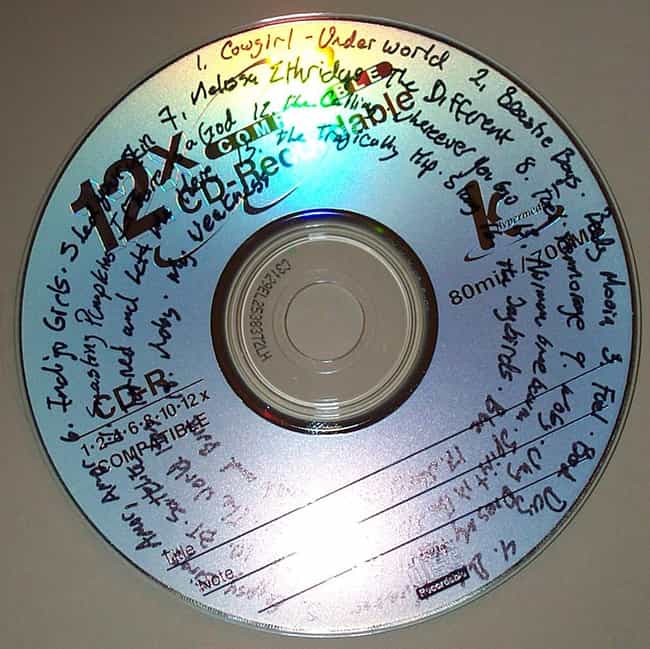 This mix CD was fully downloaded from KaZaA, and featured a ton of No Doubt, Destiny's Child, and My Chemical Romance, obviously.

Do you remember this?
You Found the Perfect Song for Your Myspace Profile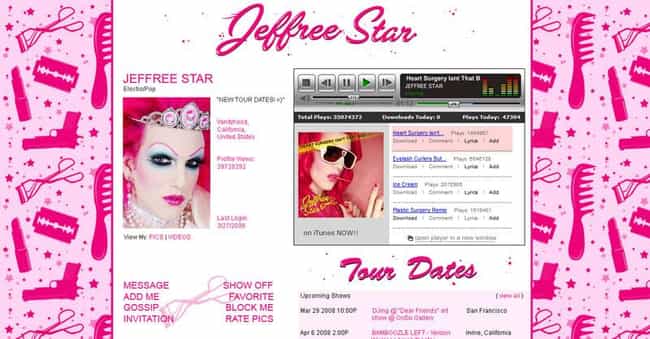 What kind of mood are you in today? If you're feeling a little blue because your mom took away your Sidekick phone, try "Ohio Is For Lovers" by Hawthorne Heights. Mad because your crush forgot to IM you on your birthday? Try Aly & AJ's "Potential Break Up Song."
Going for a soulful diva vibe? "Dilemma," Kelly Rowland's duet with Nelly was your jam. Maybe your crush is into rap, so choose carefully between "Without Me" by Eminem and "In Da Club" by 50 Cent.

Do you remember this?
You Had an Endless Arsenal of Happy Bunny Stickers
"Cute But Psycho, Things Even Out" was practically your catchphrase. You had a Happy Bunny sticker for every occasion.

Do you remember this?
You Loosened the Fat Laces on Your Etnies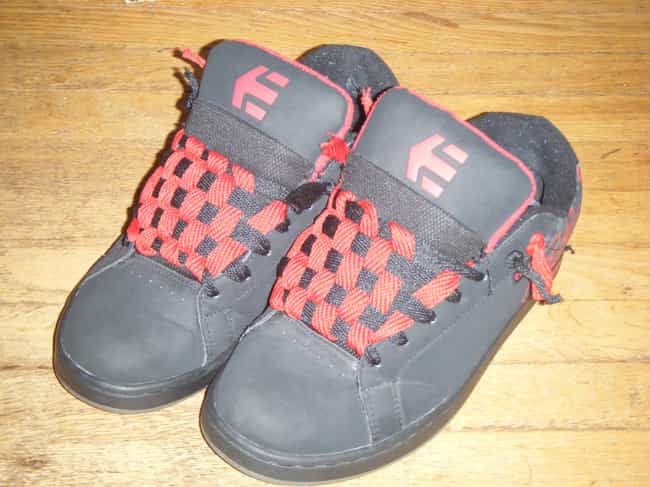 Shoes that fit correctly quickly became a thing of the past. Who wanted to deal with tightening their Converse laces when they could just as easily slip into a pair of fat etnies?
The secret to rocking this signature style was to buy incredibly obnoxious shoelaces that loosely matched the etnies logo. The wearer would then delicately thread each thick lace into the eyelets of the shoe, careful not to tighten them AT ALL. If your fat etnies fell off while you were walking to P.E. class, you were doing it right.
Bonus points if your shoe physically flew off during a game of kickball.

Do you remember this?