Culture
The Most Incredible Underwater Travel Sights

Updated June 14, 2019
10.3k votes
1.6k voters
114.2k views
30 items
List Rules Vote up the coolest underwater treasures and destinations you'd most like to visit.
Do you sometimes feel like once you've seen one tourist destination, you've seen them all? Are you looking for a once in a lifetime experience to spice up your next vacation? If so, you may want to consider visiting one of these incredible underwater travel sites. That's right, if you're sick of spending your vacations in long theme park lines with a bunch of other land lovers, consider taking off on an exploration beneath the waves with these cool travel destinations under water.
As crazy as it sounds, you won't believe all the things we found under water in oceans and lakes all over the world, some of which draw divers from all corners of the earth. If you're a fan of art for instance, you might consider a visit to the stunning underwater sculpture museum you'll find in Mexico. Or perhaps you'd rather spend the day searching for sunken treasure? No problem when you head down to shipwreck trail in the Florida Keys, where you'll find not one but nine ship wrecks up and down the coast. Whether you're out to see history through a visit to a sunken city or would rather live the high life in a lush underwater suite in Dubai, we've got you covered.
We've got a great mixture of amazing travel sites under water in locations from the South Pacific to lakes in Tennessee. So whether you're up for an exotic International adventure or just a drive down to Missouri, we've got a list of the coolest things found underwater for you to check out along the way.
Ancient Art from Cleopatra's Egypt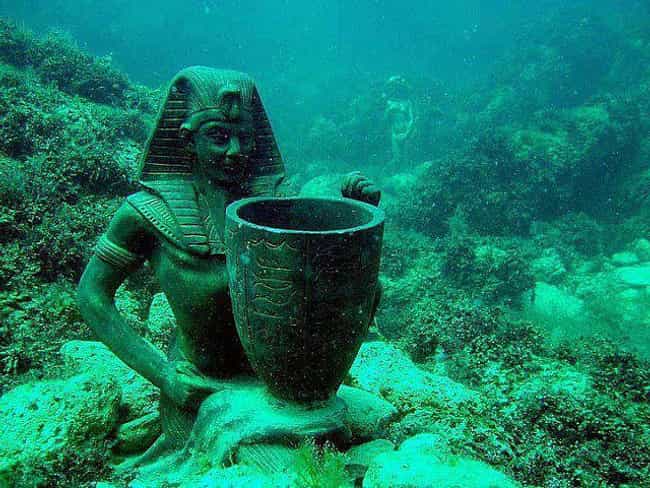 As it turns out, an ancient earthquake apparently sent huge parts of the ancient Egyptian cities of
Alexandria, Herakleion, and Canopus spiraling into the ocean about 1,500 years ago, where they sat virtually untouched until a little over a decade ago. Researchers have discovered a sprawling array of ancient artifacts that have called the ocean floor their home for centuries.
The Underwater River of Cenote Angelita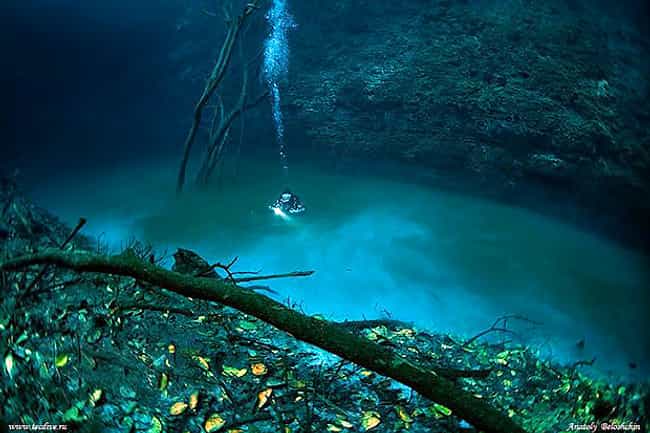 If you think you've seen everything, how about a visit to an underwater river? That's right, in
Cenote Angelita
, there is a river that actually exists under the ocean. Divers say it's a result of a layer of hydrogen sulfate that separates the salt water from the fresh water and creates a river-like effect.
China's Sunken City of Shi Cheng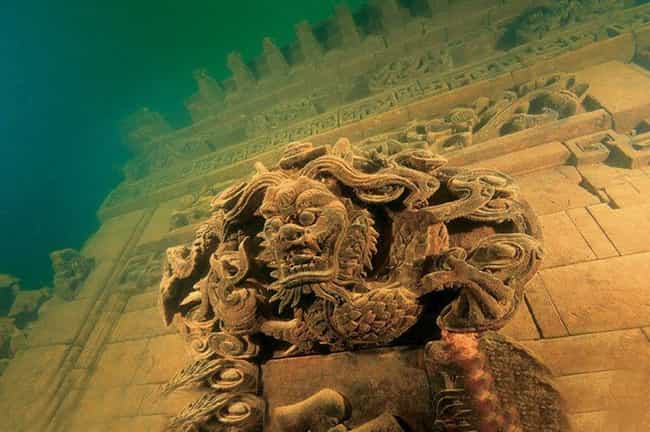 Despite surviving for 1,300 years, the Chinese city of
Shi Cheng
met its end when it was flooded in the 1950s during the building of
an hydroelectric power station. However divers can still swim down to see the century-old ruins and artwork beneath the man-made lake beneath which it now hides.
Green Lake in Tragoess, Austria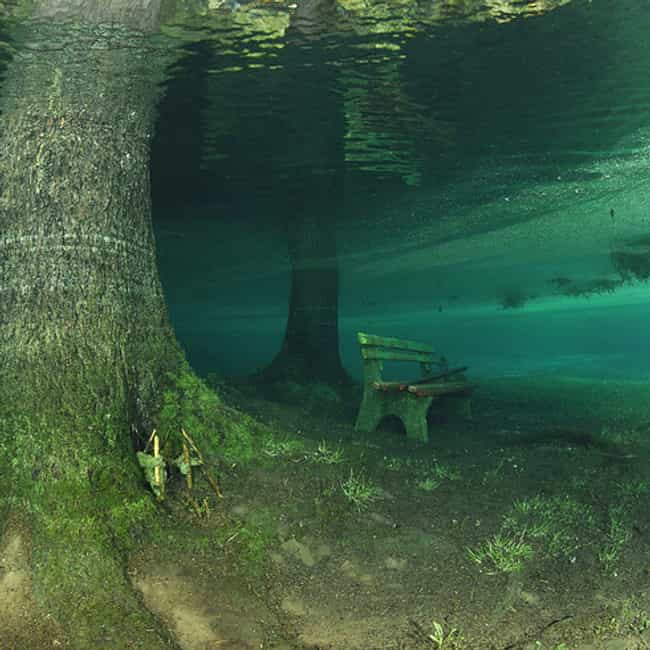 Green Lake
is an incredibly unique dive spot because it's only actually underwater right after winter, when the snow melting off of the Karst Mountains causes it to flood. Technically, if you stuck around long enough ,you could go hiking and diving in the same park during your visit.