Total Nerd
A Complete Timeline Of Theon's Redemption: Everything He Did To Become A Stark Again

WARNING: SPOILERS.
Theon Greyjoy has always been one of the most divisive characters on Game of Thrones, and he spends the first few seasons of the series doing everything he can to further sully his reputation. Theon sacks Winterfell, kills two innocent children in lieu of Bran and Rickon Stark, and executes his former friends—but that's just Act I in a two-act journey to his ultimate redemption.
In the third episode of Game of Thrones' final season, Theon meets his end at the hand of the Night King—but he does so in his former home of Winterfell, protecting his former family. Theon dies as a redeemed character, but it wasn't just his brave last stand that earned him that title: he's done plenty in the interim to win back the trust of fans and his fellow characters alike.

back to page 1
Theon Kills Myranda To Keep Sansa Safe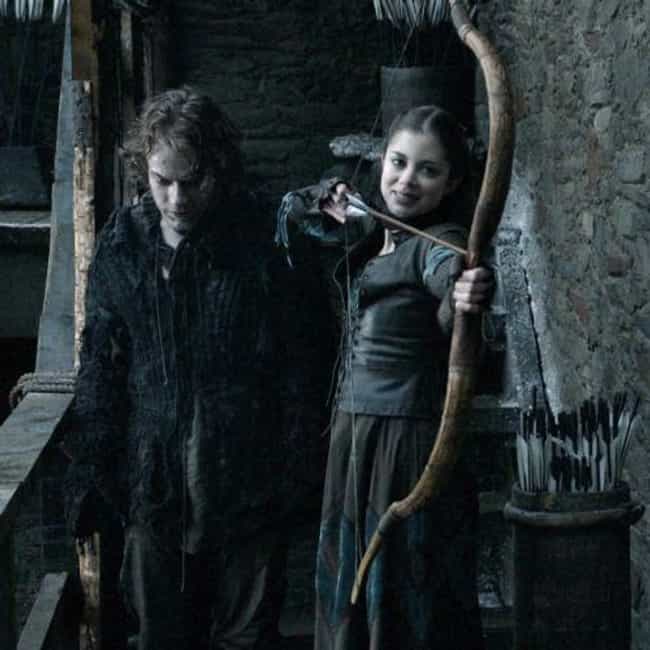 When: Season 5, episode 10, "Mother's Mercy"
There was once a time when Theon Greyjoy looked forward to battle and the chance to slay an opponent in combat, but that time has long since passed after years of torture at the hands of Ramsay Bolton. That's what makes it so significant when Theon breaks out of his Reek-ness long enough to protect Sansa Stark from Ramsay's "bedwarmer"—and especially that he's willing to kill to do it.
When Myranda confronts Sansa on the Winterfell battlements during one of Sansa's many escape attempts—and looks like she might actually shoot Sansa with an arrow—Theon steps in to hurl Myranda over the railing and to her death. It's not just the act itself that is so important, but the fact that he chose to do it of his own volition—and that he did it as Theon, not Reek.
He Puts His Body On The Line To Help Sansa Escape Winterfell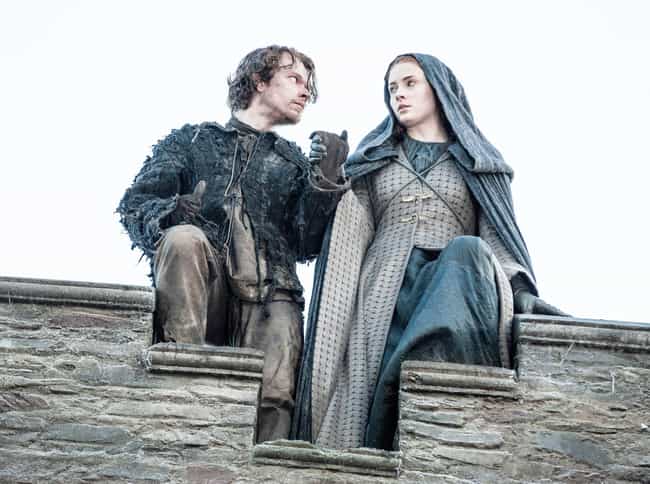 When: Season 5, episode 10, "Mother's Mercy"
Shortly after killing Myranda to protect Sansa Stark from her, Theon Greyjoy further puts his body on the line to save his pseudo-sister. With Ramsay returning from battle and Myranda's body discovered, Theon and Sansa must make a quick decision before the alarm is raised—and they decide to jump for freedom.
Theon grasps Sansa's hand and does his best to protect her body as they fall into the deep snow. Though they both survive the impact and begin their journey toward freedom, one gets the sense that Theon was ready and willing to die in the attempt, so long as it meant Sansa had a chance to escape.

Theon Offers To Sacrifice Himself So That Sansa Can Escape To Castle Black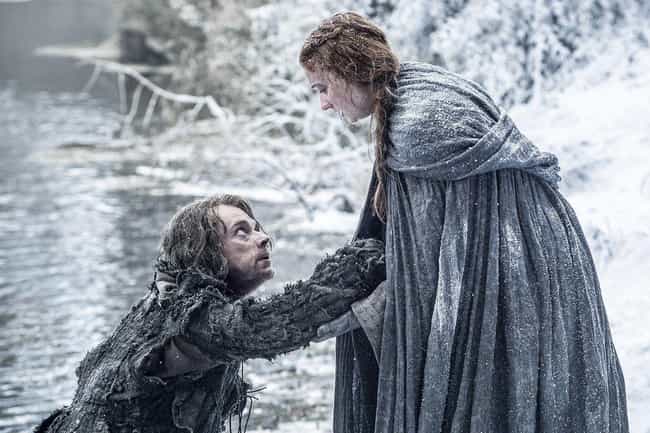 When: Season 6, episode 1, "The Red Woman"
Theon Greyjoy and Sansa Stark do their best to escape from Winterfell and Ramsay Bolton—but they're on foot, and Ramsay has hunting dogs. With the situation growing more desperate, Theon attempts to sacrifice himself, offering to lead the dogs away while Sansa makes a break for Jon Snow and the safety of Castle Black. In doing so, he risks not only death, but an even worse fate of returning to Ramsay's torture.
In the end, the timely intervention of Brienne of Tarth and Podrick Payne saves the day—but not before Theon makes it perfectly clear why he's so willing to give up his life for Sansa.
I don't want to be forgiven. I can never make amends to your family for the things I've done.
He Saves Podrick Payne's Life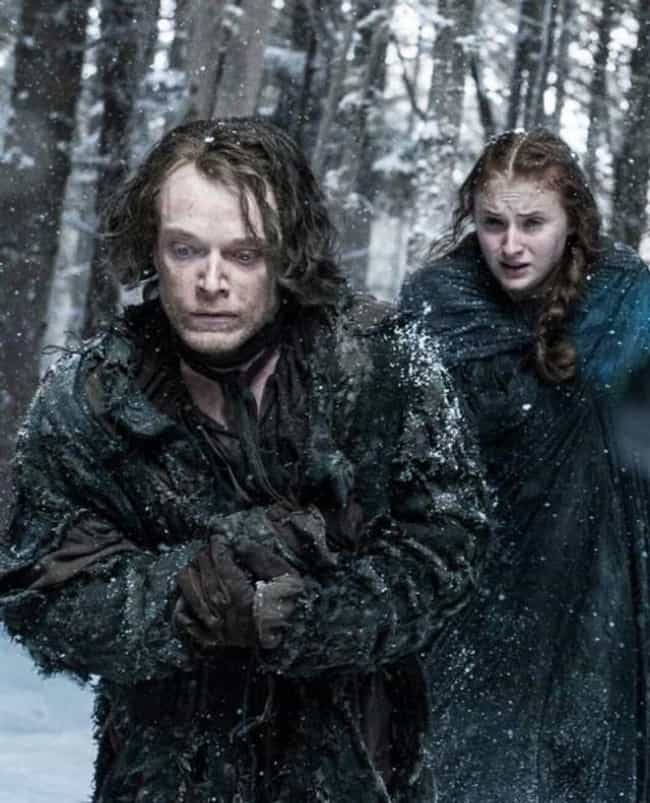 When: Season 6, episode 1, "The Red Woman"
When Brienne of Tarth and Podrick Payne show up to save Theon Greyjoy and Sansa Stark from the Bolton men hunting them, a brief battle ensues. Though Podrick had been tutored on the road in the art of swordplay by Brienne, he finds himself quickly overwhelmed—and at the end of a Bolton blade.
Fortunately, Pod is saved at the last minute by Theon, who stabs the Bolton man from behind. This marks the second time in as many episodes that Theon has killed to protect one of his allies—and firm evidence that he is Reek no more.