VOTE
Things Turning 20 in 2016 That Will Make You Feel Super Old

227 votes
120 voters
2.6k views
20 items
List Rules Vote up the movies, shows, songs, and games that you're most surprised to learn are entering their twenties in 2016.
Do the '90s really feel like they happened 20 years ago? Don't you feel like you were just begging your parents to let you go see The Craft last week? If the fact that the life-defining films, shows, games, and songs of your youth are two decades old seems impossible, then you might want to sit down, because a lot of things are turning 20 in 2016.
If there's one thing that TV shows that premiered 20 years ago have in common (other than being from the same time period), it's that they were hugely influential and a catalyst for more shows that built upon the foundation they created - but the same can't be said for songs turning 20 in 2016. Some of them are still really good, but the dated feeling of The Cardigans will never go away.
As far as movies turning 20 in 2016 and games turning 20 in 2016, it's easy to see the beginning of the serialized game and film format which continued to grow throughout the '00s. Even though it's hard to remember what happened last weekend, most people can still recall movies that came out 20 years ago. It's a nostalgic trick your brain plays that makes you feel super old out of nowhere. To remember those halcyon days of 1996, carry on and find out what came out 20 years ago. Vote up the movies, shows, songs, and games you're most surprised to learn are entering their 20s in 2016.
Who knew that a show about a cool dork with a football-shaped head would inspire a generation of weird kids strangely in touch with their emotions to go out and create their own realities? As opposed to a lot of other Nickelodeon cartoons from the time, you can actually see the cultural ramifications of Hey Arnold! in the cartoons that followed in its wake. Shows like Regular Show and Steven Universe owe a spiritual debt of gratitude to the football-headed nerd and his ragtag group of friends.

Agree or disagree?
see more on Hey Arnold!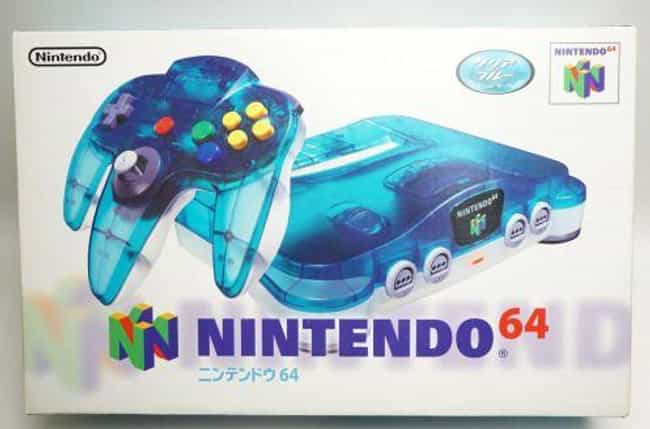 Everyone remembers the gloomy dissatisfaction of watching your friends play Wave Race 64 while you twiddled your thumbs and waited for Ocarina of Time to be released. The N64 defined gaming for kids who came of age in the mid-'90s, cementing Nintendo's status as the preeminent gaming company of American suburbia.

Agree or disagree?
see more on Nintendo 64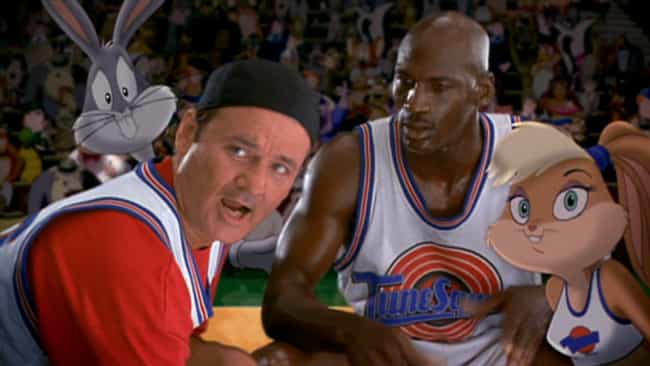 Today, Space Jam might feel like an ancient relic from some mysterious basketball and rabbit worshipping society, but in 1996, you couldn't go anywhere without seeing at least one reference to the Monstars or R. Kelly's ubiquitous "I Believe I Can Fly."
Agree or disagree?
see more on Space Jam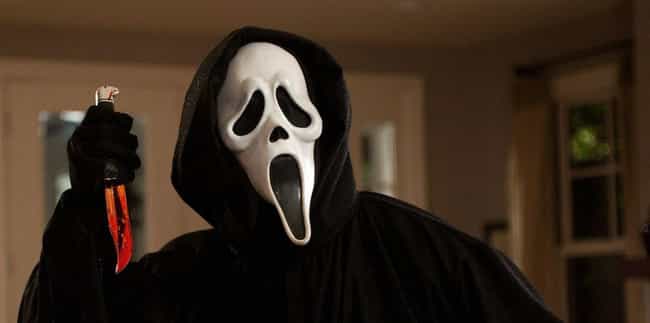 If you want to get into a fight with a horror movie nerd, just tell them that Scream isn't actually that well written, and that 1992's There's Nothing Out There actually skewers horror cinema in a way that Kevin Williamson, screenwriter of Scream, only wishes he could. Truthfully, the horror films that followed in Scream's wake wouldn't have been anywhere near as smart or funny as they were if Williamson hadn't taken a break from developing Dawson's Creek to put his unique and acerbic spin on the slasher genre.

Agree or disagree?
see more on Scream