Total Nerd
Everything You Need To Know About Skywalker Ranch Before You Visit

Updated November 8, 2019
20.2k views
13 items
Sitting in the middle of a sprawling give-or-take 5,000-acre property in Marin County, California, is Skywalker Ranch, an all-encompassing production facility owned by George Lucas and built by the success of the initial Star Wars series. While you're likely aware that Lucas does most of his work out of this facility, there are a litany of things you didn't know about Skywalker Ranch. Not only does the property play host to one of the best movie theaters on the planet, but it has a bed and breakfast so you can take in a whole vacation at Skywalker Ranch if you really want to get the Lucasfilm experience.
Most of the people who stay at the ranch inspired by Star Wars are working around the clock on film and television projects, but if you find yourself there with some time on your hands there are plenty of things you can do at Skywalker Ranch. For instance, the ranch has a fully operational vineyard that works closely with a winery owned by director Francis Ford Coppola, so you can drink as much vino as you like while you pretend to walk through the forest moon of Endor. You know, if you're into awesome stuff.
No, George Lucas Doesn't Live There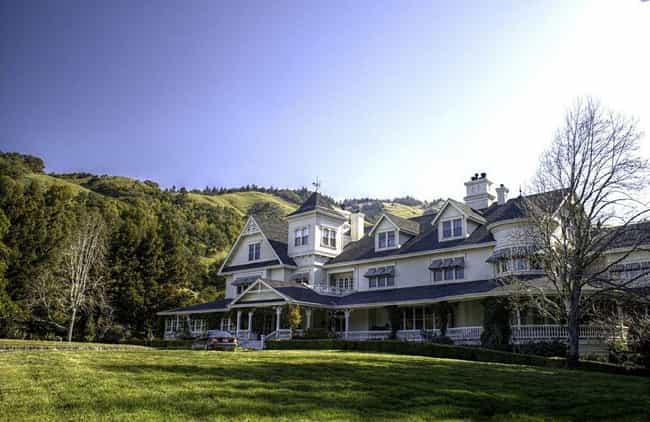 Despite what the 2009 comedy Fanboys might have you believe, George Lucas doesn't actually live at Skywalker Ranch. The ranch is meant to be a workspace for production professionals who want to be able to have a space to relax after working a 12 to 16 hour day on a major project.
While Lucas doesn't live at the "filmmaker's retreat," he does have an office on the premises. He sometimes does work in a turret of the main building of the ranch. Supposedly there's a secret door that takes him directly into the massive library.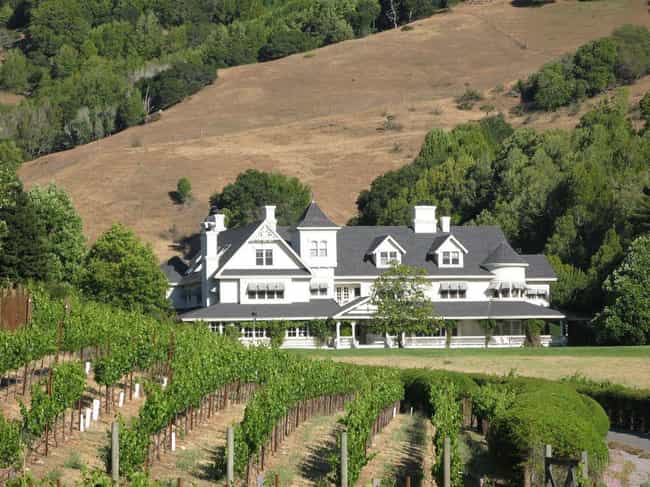 It doesn't matter how much you love Star Wars, please don't try to sneak into Skywalker Ranch. While the security doesn't make its presence known it's definitely keeping a close eye on everything that's going on inside of the gate. If you find your way inside for work or a tour then you can consider yourself protected by the Ranch's fire and security detail.
According to a spokesperson for Skywalker Ranch: "The ranch has its own police so do not get away from the group; they are not very flexible."
You Can Take A Trip Through George Lucas's Vineyard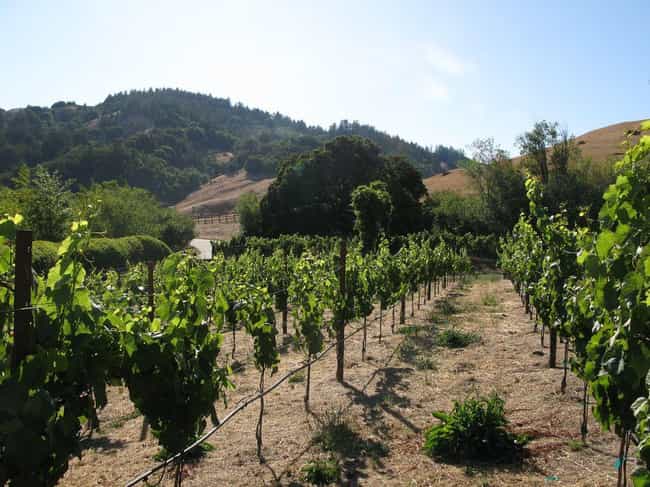 Aside from being a state-of-the-art production facility, Skywalker Ranch also has a fully functioning vineyard that sprawls throughout the grounds. The vineyard has been managed by Scott McLeod for over 20 years and after harvesting the grapes they're sent to Francis Ford Coppola's winery where the grapes are bottled and transformed into a delicious vintage.
You can buy special bottles of the wine from the Ranch's gift shop, and if you spend any time on the property you can walk through the fields and imagine life as Marin County royalty.
This Is The House That 'American Graffiti' Built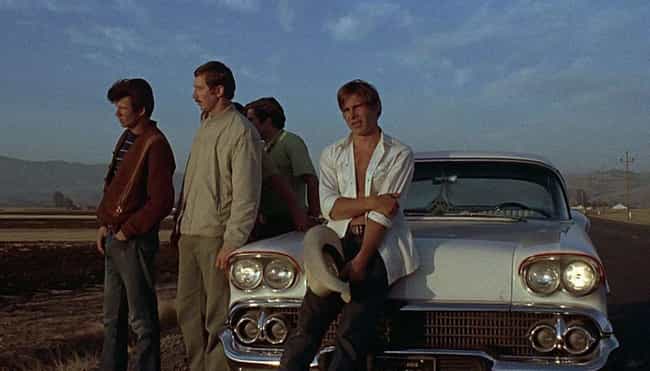 George Lucas first got the idea for Skywalker Ranch after the success of 1973's American Graffiti. After getting $4 million from the production he purchased a home that he turned into the "Parkhouse," a precursor to Skywalker Ranch that functioned as a home base for his projects, featuring an editing suite.
After A New Hope completely changed the landscape of the film industry, Lucas purchased even more property in Marin County and began assembling Skywalker Ranch piece by piece.