Music
12 Things You Didn't Know About Radiohead's Thom Yorke

Updated August 27, 2018
12 items
Radiohead's Thom Yorke remains one of rock's most interesting and elusive singers. Yorke's performed with Radiohead for his entire adult life, and alongside his bandmates, continues creating a catalog of music that stretches from shoegaze to electronic to jazz-influenced compositions. But he's also a reluctant rock star, cautious and careful with his words and music.
Yorke's reluctance to exist, as he described, "at the sharp end of the sexy, sassy, MTV eye-candy lifestyle" has led him to become one of the biggest musicians alive, while remaining a mystery - meaning there's plenty of things you might not know about the beloved British singer.
He Has A Drooping Eyelid From A Birth Defect
Thom Yorke was born with his left eye shut, and spent a lot of time in the hospital as a child dealing with the disability. Yorke claims he had "four or five operations" by the time he was 5 years old, and ultimately underwent a procedure where a muscle from his buttocks was used to create one that would open his eyelid.
The resulting droop in his left eyelid made Yorke self-conscious for many of his younger years - which he later spoke about in an interview:
I was convinced that girls would think that was really not nice at all. I worked in this pub and this old woman - she was so funny - she used to come in all the time, and she was the first person who really said to me, "It's the nicest thing about you."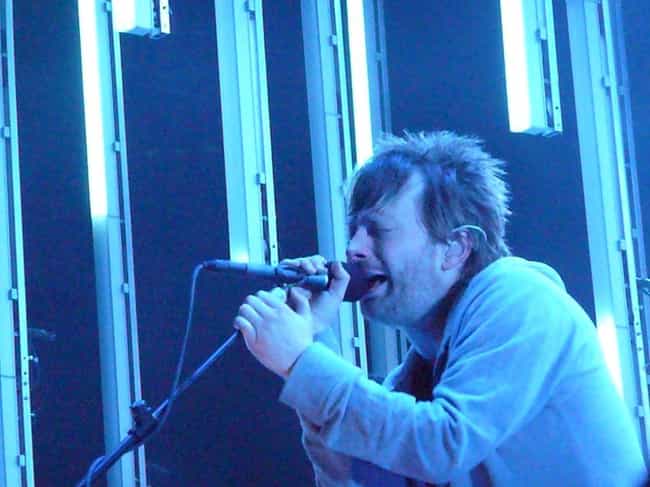 He Had A Mental Breakdown After 'OK Computer'
After 1997's critically lauded OK Computer, Radiohead began experiencing the intensity of fame. That pressure caught up with Yorke, who had a nervous breakdown after the album's release and subsequent tour.
Things came to a head during an arena gig in England, where Yorke attempted escaping the enormity of his fame and public persona.
"I walked out of soundcheck, disappeared, lost the security, and then was trying to get out of the building," he told Rolling Stone. "There was nowhere to go, so I hid on the train. And that was the nearest I came to trying to escape."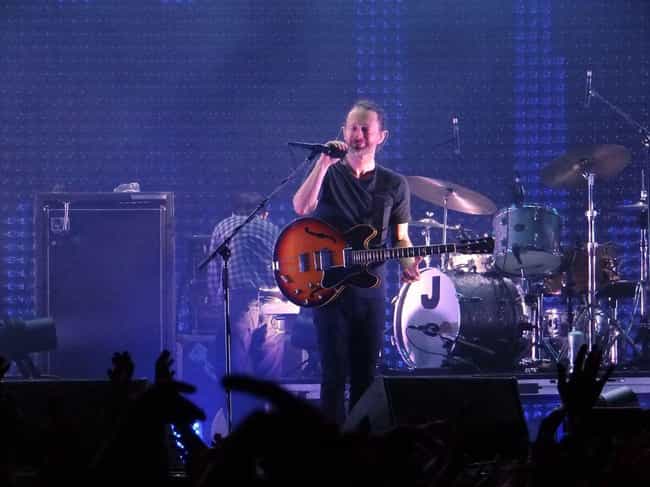 He Refused To Meet With British PM Tony Blair
In 2003, Yorke worked with a climate change organization to get politicians to acknowledge the pressing issue. Advisors for Tony Blair, the British prime minister at the time, became so bent on getting Yorke to meet him they threatened to ban the group from meeting with Blair otherwise. As Yorke recalled:
It got into this big fight … [They said] "If you don't agree to meet the prime minister, Friends of the Earth will be denied all access to him." Because of the Iraq war, I didn't want to do it. I felt it was morally unacceptable for me to be photographed with Blair.
A spokesperson for Blair denied the claim, saying it was "both preposterous and nonsense."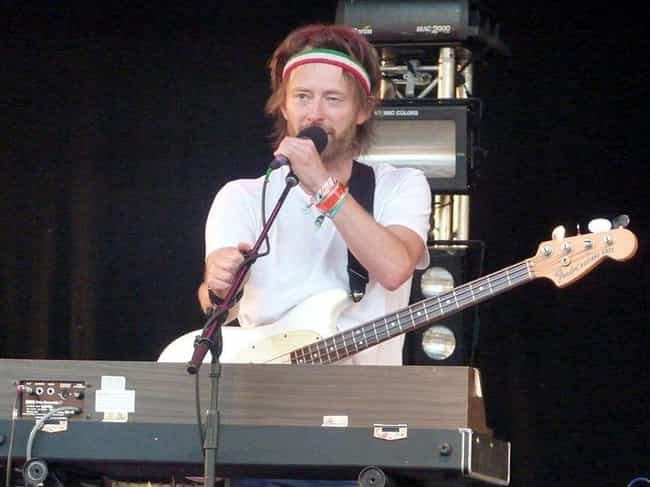 His Longtime Partner Died Of Cancer
Yorke's longtime partner, college professor Dr. Rachel Owen, died in 2016 after a battle with cancer. They were together for 23 years and had two children, but were separated at the time of her death.
In an obituary posted by Pembroke College Oxford, Owen was described as an "internationally renowned artist" and a "scholar in medieval Italian literature." Following their split a year earlier, Yorke issued a statement confirming their separation.
Rachel and I have separated. After 23 highly creative and happy years, for various reasons, we have gone our separate ways. It's perfectly amicable and has been common knowledge for some time.